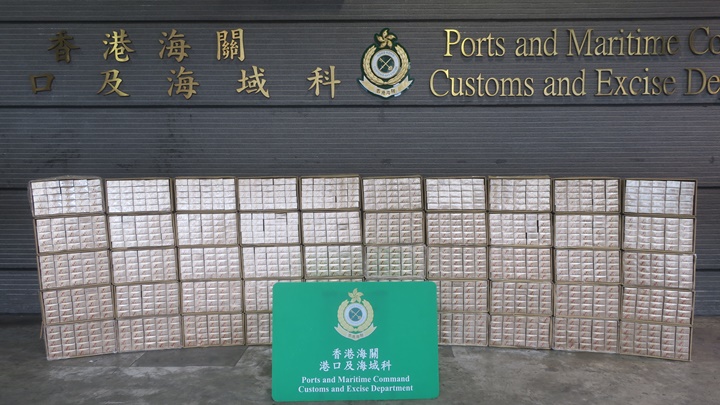 Customs seized 1 million smuggled cigarettes worth HK$2.8m
Customs detached two sea-bound smuggling cases in Tsing Ying, seizing about 1 million cigarettes with an estimated value about HK$2.8 million.
According to the officers, the haul of seizures was intercepted on Tuesday at the Tsing Yi Customs Cargo Examination Compound.

Officers launched an inspection of two 200-foot containers, which were declared to carry ceramic tableware, that arrived in Hong Kong from Ningbo, China, to re-export to Australia and found 500,000 smuggled cigarettes concealed inside respectively.

The seized cigarettes are valued at about HK$2.8 million, as well as a duty potential of about HK$1.9 million.