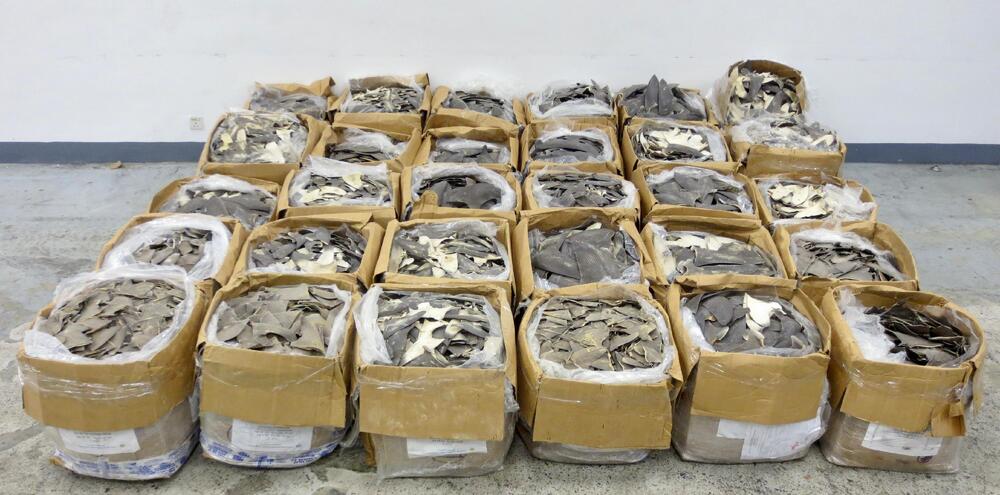 Customs seize over 1.2 tonnes dried shark fins at airport
Customs said they seized over 1.2 tonnes of dried shark fins of endangered species valued at HK$40 million at the airport on Friday.
Customs officers inspected an air consignment that arrived from Mexico after a risk assessment and discovered a batch of suspected shark fins inside.

The case was later handed over to the Agriculture, Fisheries, and Conservation Department for follow-up investigation.

Under the Protection of Endangered Species of Animals and Plants Ordinance, any person found guilty of importing or exporting an endangered species without a license is liable to a maximum fine of HK$10 million and imprisonment for 10 years.

Customs then reminded the public to report suspected smuggling activities through its 24-hour hotline, 2545 6182, or its dedicated crime-reporting email account (crimereport@customs.gov.hk).