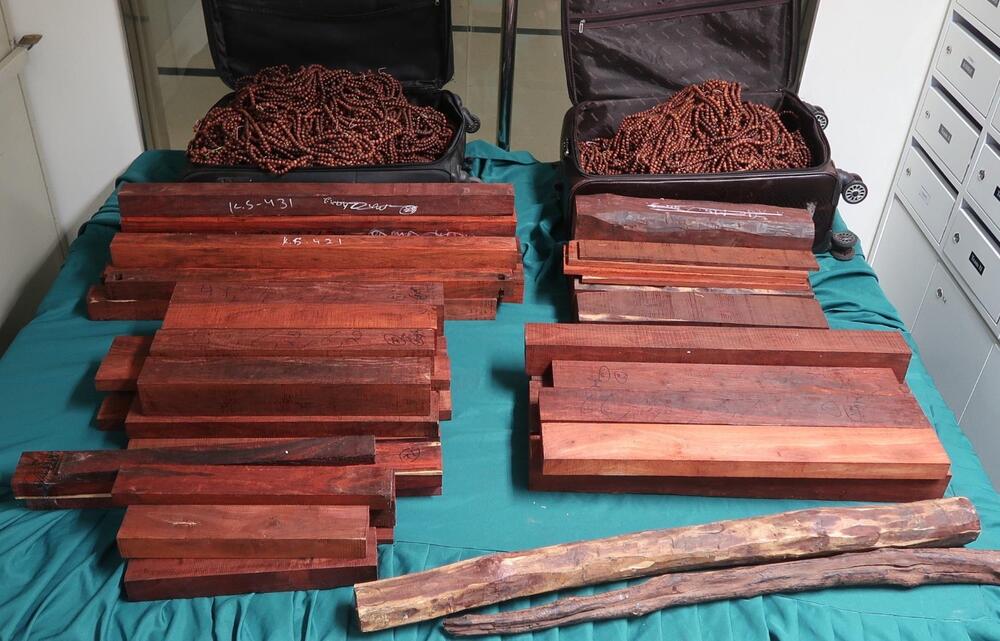 Customs seize HK$750,000 worth of protected red sandalwood
Hong Kong Customs seized about 150 kg of protected red sandalwood last week, with an estimated value of about HK$750,000, at Hong Kong International Airport and an upstairs shop. A man was arrested.
Officers on October 28 inspected three air parcels, declared as carrying wood products, arriving in Hong Kong from India. Upon inspection, about 75kg of suspected scheduled red sandalwood were found inside the parcels.

After a follow-up investigation, Customs further seized a batch of sandalwood and two boxes of wooden beads made of the red sandalwood, totalling about 75kg, at an upstairs shop in Tsim Sha Tsui the next day.

A 43-year-old man suspected to be connected with the case was arrested.

An investigation is ongoing. The arrested man has been released on bail pending investigation, and the likelihood of further arrests is not ruled out.