Goods worth $1.8 million seized form smugglers in Tsam Chuk Wan.
Officers of the Marine Police Small Boat Division, Marine Police Regional Task Force, Marine Police East Division and the Customs Sea Area Joint Task Force launched a joint countermeasure in the eastern waters on the night of 17 November The anti-smuggling operation seized a batch of suspected smuggled goods, including suspected rough amber, mobile phones, brand-name handbags and cosmetics, with an estimated market value of about HK$1.8 million.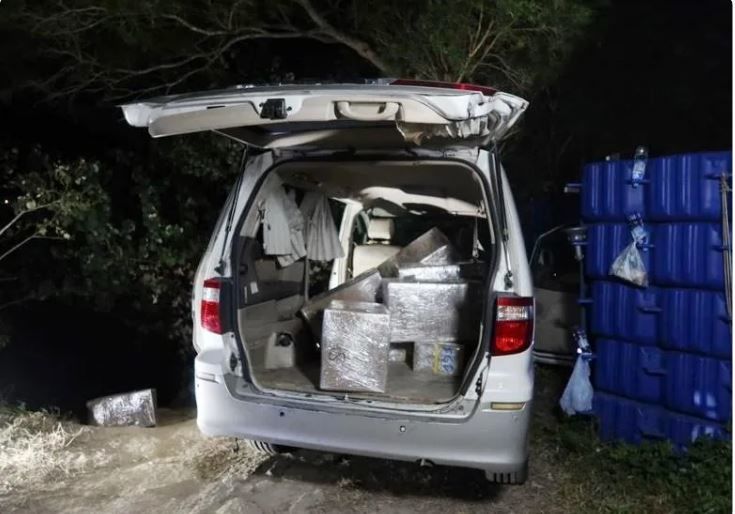 At about 9:50 pm law enforcement officers spotted five suspicious men wandering in the shallows near Tsam Chuk Wan, Sai Kung. Five men were about to load a seven-person car with cargo from a speed boat close to shore. The officers immediately took action but the driver of the seven-person vehicle immediately jumped onto the speedboat with the five men and fled eastward at high speed. Marine police officers launched a chase, but the speedboat eventually left Hong Kong waters and headed towards the mainland. During the operation, officers seized the seven-person vehicle and 20 boxes of suspected smuggled goods, and the case was handed over to customs officers for further follow-up.