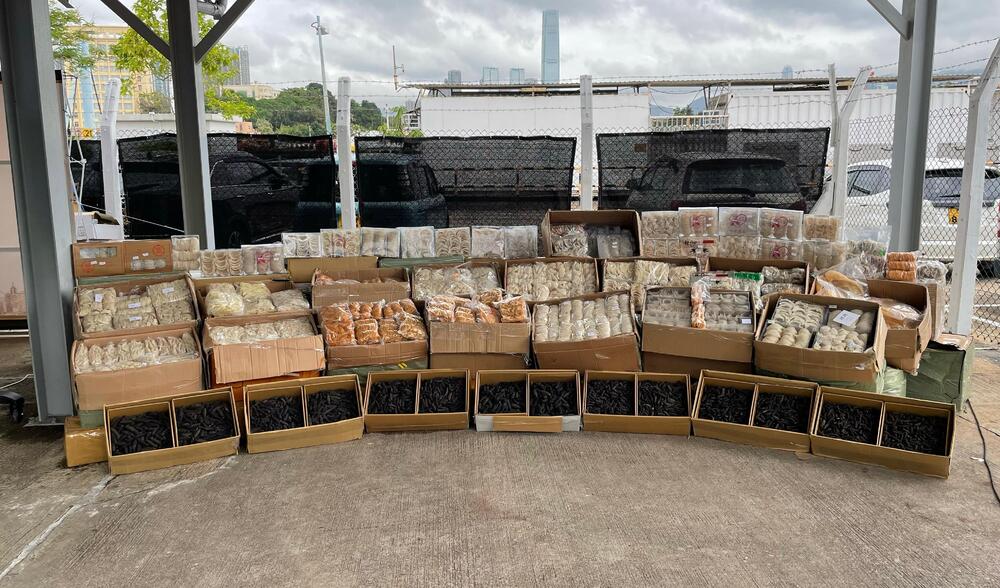 Customs detects river trade vessel smuggling case involving $50mn
Customs mounted an anti-smuggling operation in the western waters on Monday and detected a case suspected of using a river trade vessel's structural space to conceal smuggled goods. A large batch of goods with a total estimated market value of about HK$50 million was seized, including electronic products and high-value food.
Officers intercepted a river trade vessel heading towards mainland waters in the afternoon and found a batch of suspected smuggled goods, including mobile phones, tablet computers, central processing units, integrated circuits, bird's nest, dried fish maws, dried seahorses, dried sea cucumbers, dried shark fins, cosmetic products and cigars inside the ballast chamber of the river trade vessel

Six men, aged between 30 and 40, suspected to be connected with the case were arrested on board the vessel.

An investigation is ongoing. The likelihood of further arrests is not ruled out.