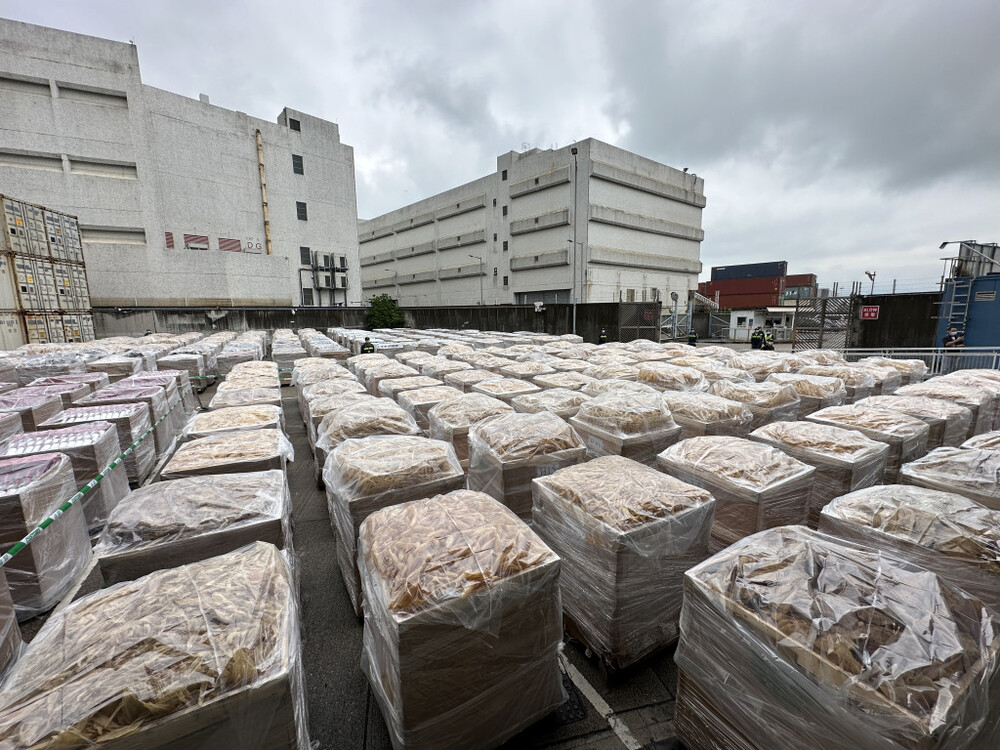 Customs bust record HK$300m smuggling case
Hong Kong Customs busted the city's largest smuggling case this year, arresting two and seizing over 50 tonnes of smuggled goods that intend to be shipped to China with a market value of over HK$300 million.
Customs officers announced today that a smuggling case using ocean-going vessels in Kwai Chung Container Terminals was detected on October 26 and arrested a man and a woman.

According to Rita Li Yim-ping, head of the Syndicate Crimes Investigation Bureau of the Customs and Excise Department, officers noticed a huge number of goods reported to be acrylic sheets that were exported to China in 10 containers and found the cargo with suspicious images with X-ray examination.

The haul of goods included about 50 tonnes of dried seafood, 30,000 bottles of wine, and a large number of electronic and cosmetics products, with the total amounting to around HK$300 million.

It is believed the smuggling was carried out under the demand for Chinese New Year in the mainland and evading the mainland tariffs, said Raymond Cheng Tak-hei, the Customs' Special Investigation Group Head.

He mentioned a batch of electronic products as digital cameras with brands in simplified Chinese that were believed to be manufactured in the mainland, noting the goods were exported by smugglers from the mainland to obtain tax refunds from the mainland authorities and be smuggled back to the mainland for reselling.

Besides, 6 tonnes of shark fins worth about HK$45 million, 1.6 tonnes of dried geckos worth HK$1.3 million, and HK$1.6million in 750 kilograms of rare timbers, were found among the dried seafood, said Endangered Species Protection Officer Ken Chen Hon-ki.

A 48-year-old man and a 53-year-old woman from a logistics company in Kwai Chung were arrested on October 28 for suspected smuggling. The duo have been detained for further investigation.