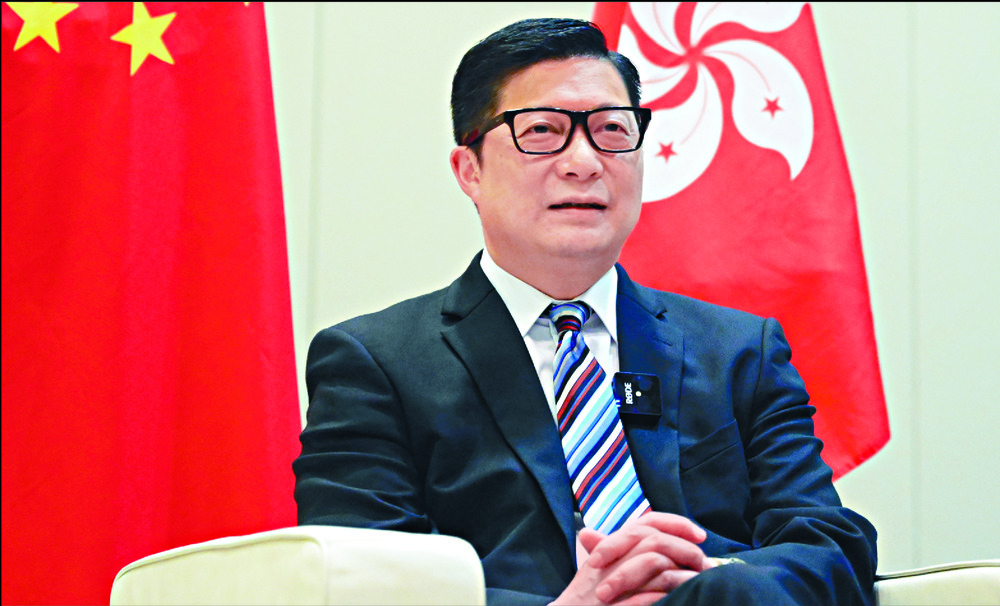 Culture change for those in jail
Vocational training will be given jailed young protesters and their sense of national identity and the need to abide by the law will be strengthened, Secretary for Security Chris Tang Ping-keung told lawmakers yesterday.
Speaking in a security panel meeting, Tang said the government will give youngsters jailed for "black-clad violence" a chance to rehabilitate. That also includes strengthening their knowledge of Chinese culture.

It will provide "down-to-earth" training for jobs such as baristas and hairdressers and help youngsters seek jobs after they are released from jail.

Tang said his bureau would work with education officials to promote the prevention of terrorism in schools, adding he would consider making documentaries to promote police anti-terrorism work.

Tang also said customs would remain vigilant even though no "soft-confrontational intent" objects have been confiscated up to now with regard to national security law challenges.

On Basic Law article 23 legislation, the administration plans to start consultation work in the Legislative Council in May, finish consultations by the end of the current administrative term and submit the proposal to Legco by year-end.

Tang said the government will take reference from efforts made in 2003, the experience in national security law implementation and court judgements.

He said the Home Affairs Bureau is coordinating the legislation to regulate "fake news," with the Security Bureau providing advice. The administration will clarify misinformation about the pandemic and take law enforcement action on fake news that endanger national security through the Crimes Ordinance.

On the prevention of fraud, Tang added that public awareness of fraud has grown considerably, thanks to the police's anti-scam campaign involving mascot called "The Little Grape."

Police commissioner Raymond Siu Chak-yee, who was at the panel meeting, said the force had completed reviewing three quarters of the 60,000-hour footage of footage from the Child's Residential Home in Prince Edward for child-abuse incidents and was expected to finish the process by the end of the month.