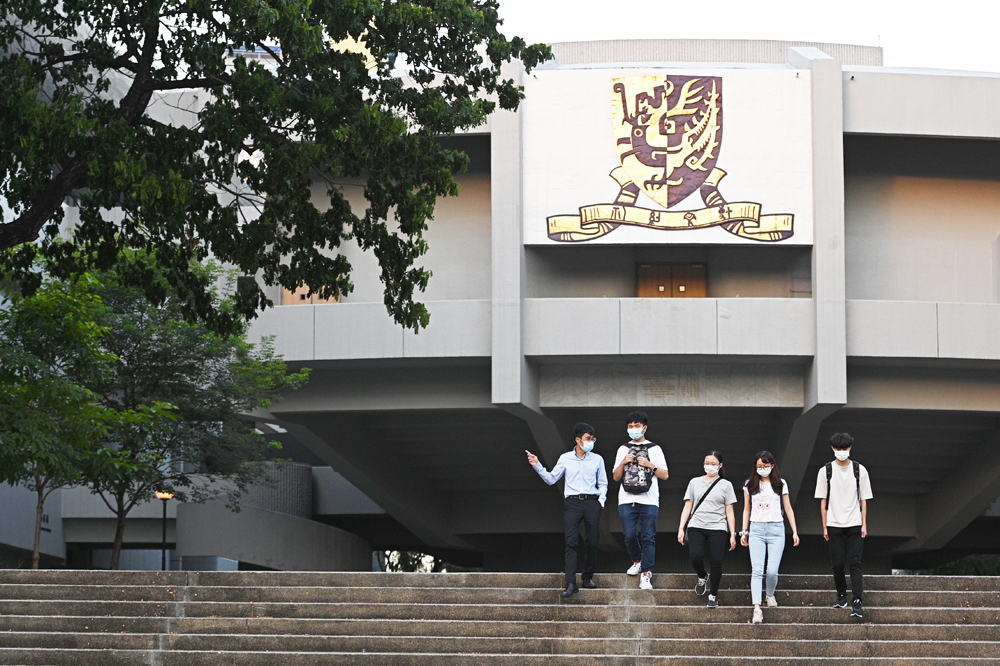 CUHK requires all students and staffers to get vaccinated or tested every two weeks
The Chinese University of Hong Kong will require all staffers and students to get vaccinated for Covid-19.
Those who are unable to get vaccinated for medical reasons are required to get tested every two weeks.

The university said that the pandemic will continue for the foreseeable future, with the Delta variant now prevalent and other new variant strains emerging. In order to implement the new requirement, the university will launch a declaration form on October 11, so that students and staffers can indicate whether they are vaccinated.

They should finish filling in the form by October 18, and those who cannot get vaccinated will have to undergo compulsory testing once every two weeks.

All college residents are required to submit proof of vaccination to administrators, and colleges and residence halls will provide affordable test kits for students.