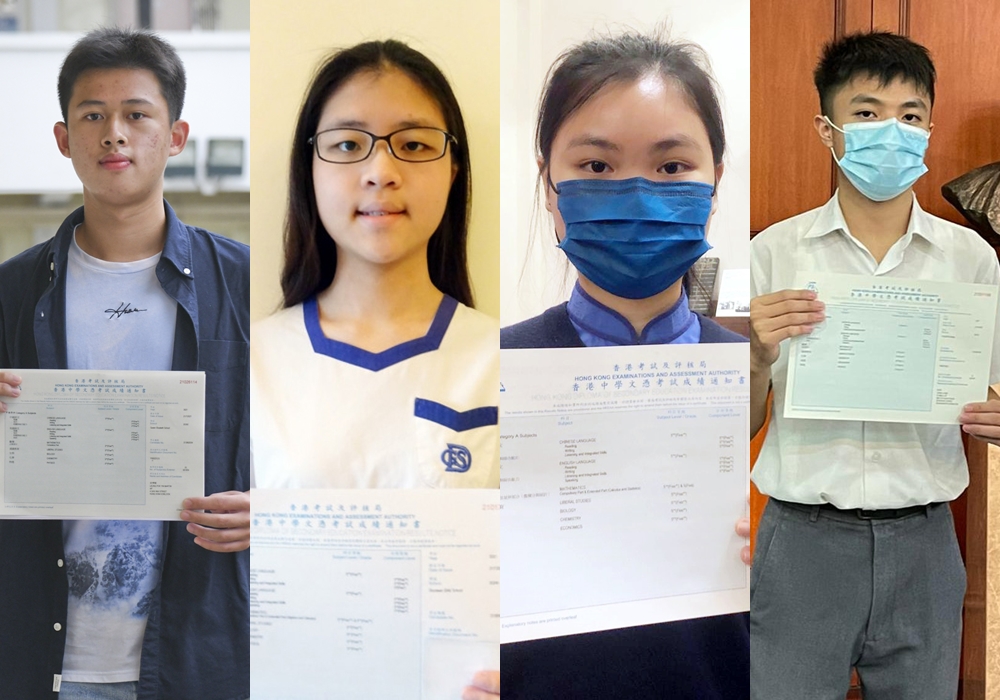 CUHK gets four top scorers as JUPAS releases university results today
Four of the seven top scorers - meaning they have achieved 5** in at least seven subjects in the HKDSE exams - will be studying medicine at the Chinese University of Hong Kong, according to the JUPAS university application results released today.
CUHK announced that they have accepted 3,066 students through JUPAS this year. Up to 40 percent of candidates in Hong Kong who achieved 5** in at least one subject were admitted to CUHK.

The university said they have admitted nearly 50 percent of Hong Kong's students who achieved 5** in at least six subjects, including one "super top scorer" with eight 5** subjects and three top scorers. There were also eight students who achieved 5** in six subjects to study in medicine and global business studies respectively.

Lee Ching-nga, who got 5** in four of her subjects and a best five score of 33, will be studying history at CUHK. She excelled in Chinese language and world history at school, attaining first place in school multiple times. Lee has also participated in a youth program organized by the Antiquities and Monuments Office, allowing her to increase her knowledge in archaeology and conduct fieldwork.

A student surnamed Ng achieved four 5** grades and two 5* grades and will be studying theoretical physics. His secondary school physics teacher encouraged him to seek out books related to science, cultivating his problem-solving skills. Ng also plays the piano and clarinet, having won numerous prizes in music competitions.

Meanwhile, Caleb Tong, a member of the Hong Kong Youth Archery Team who scored two 5** grades, will be studying engineering.

Among the 186 students who were accepted into the medicine programs, four attained a top mark of 59 across seven subjects, 35 attained a score between 46 and 48.5, 42 attained a score between 44 and 45.5, and 103 attained a score between 40 and 43.5, according to the Faculty of Medicine at CUHK.