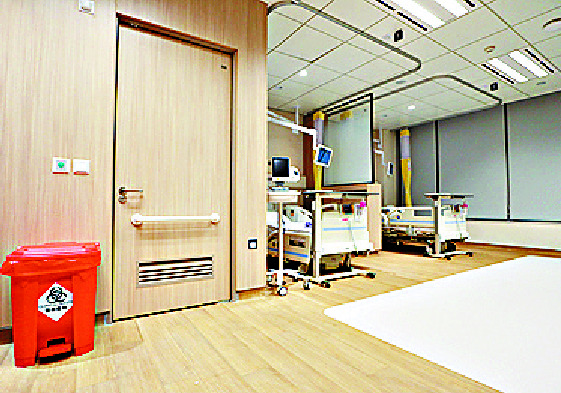 CUHK center closes Covid ward
Chinese University Medical Centre has closed its designated isolation ward for Covid patients from yesterday as the fifth wave has lost momentum.
This came as Hong Kong yesterday reported 430 new cases, 83 more than on Tuesday, but authorities said the rebound was within expectations.

Of the new cases, 222 were confirmed via PCR tests and 208 via rapid antigen testing results.

Eight more patients passed away in public hospitals, bringing the city's death tally to 9,069.

The CUHK center's closure comes after it had been taking in patients referred from public hospitals since March 7. Staff will be redeployed back to general wards.

In the 1 months the 24-bed ward was in operation, it took in 42 patients, aged between 61 and 106, who were primarily frail elderly persons with chronic illnesses.

The average stay was 17 days, five patients were transferred back to hospitals due to exacerbating conditions while one was transferred to the general ward after testing negative. The rest of the patients were discharged or returned to residential care homes. Three patients died.

Deep cleansing and disinfection has been undertaken, while the ventilation system and the negative air pressure is being adjusted back to normal in a conversion that will take about two weeks.