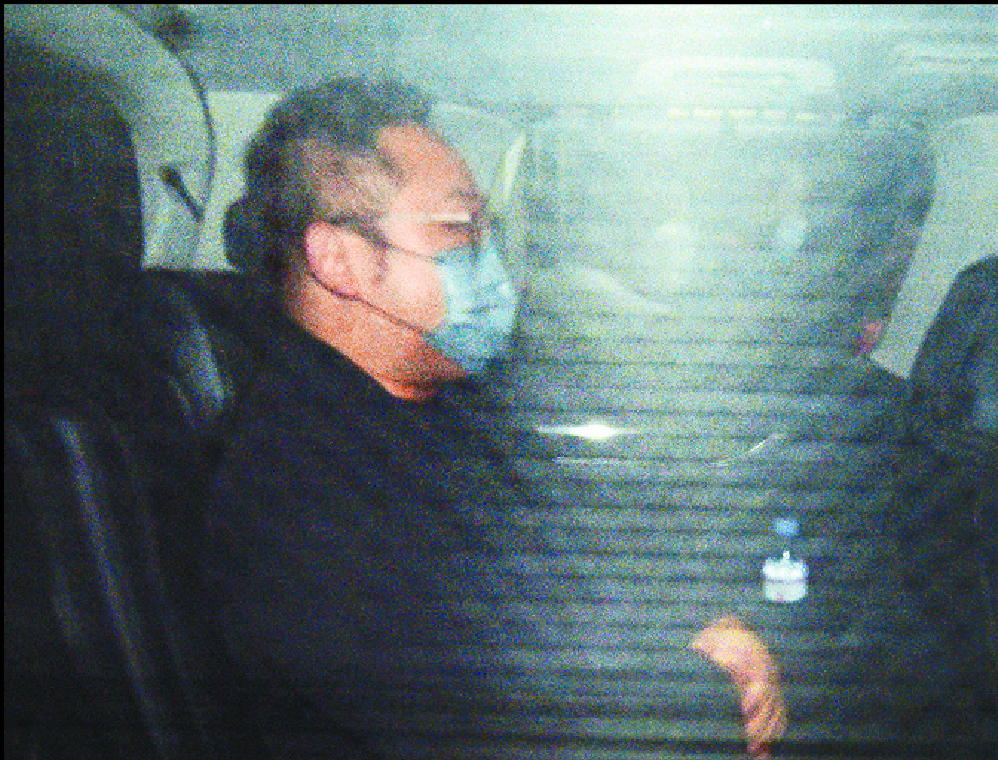 Crunch for boss as Mirror split denied
The boss of local boy band Mirror and concert organizer Lo Ting-fai was summoned for a police inquiry for the first time yesterday, while workers prepared to remove the gigantic screen at Hong Kong Coliseum that collapsed last week and injured three dancers, one critically.
Lo - chief executive of MakerVille - turned up at Kowloon West regional police headquarters at about 3.30pm.

Officers also took statements from concert producer Francis Lam Ho-yuen and a female dancer at the station.

Early yesterday, Keung To, a core member of Mirror, broke his silence on the horrific stage accident a week ago that had injured three dancers, including one who remains in a critical condition at Queen Elizabeth Hospital.

Keung, 23, posted a message on Instagram to his 905,000 followers, vowing that the band will get back on its feet in an apparent bid to quash rumors that the 12-strong group will disband.

"We will not give up. [We] will stand up and face everything together," he said.

Keung and other members were seen at MakerVille's parent company PCCW's office in Kowloon Bay on Wednesday.

The artiste management company has yet to announce the boy band's work schedule but some members have concerts planned for next month. Sources have also said they will not attend the Summer Sonic music festival in Tokyo on August 20.

The dancer still in intensive care is 27-year-old Mo Lee Kai-yin, who was hit in the head by the 500-kilogram screen.

His parents visited their youngest son yesterday, with a hospital spokesman saying Lee's vital signs remain stable.

Lee's girlfriend So Ching did not show up for a radio interview yesterday of her girl group Collar, also managed by MakerVille.

It was the first public event Collar attended since the Mirror stage accident.

The girl group's leader, Gao Shum, thanked people for their concern for So. "Please give them some space and time, we believe they will get better," she said.

That came as crime unit detectives and officers from the Electrical and Mechanical Services Department continued investigating the Hong Kong Coliseum accident. A dozen workers also entered the Coliseum.

According to a charitable organization called Post Crisis Counseling Network , the accident caused around 100 concertgoers or those who watched videos of the accident to show post-traumatic stress disorder symptoms. It claimed that the figure might rise to 270,000 after 30 days.