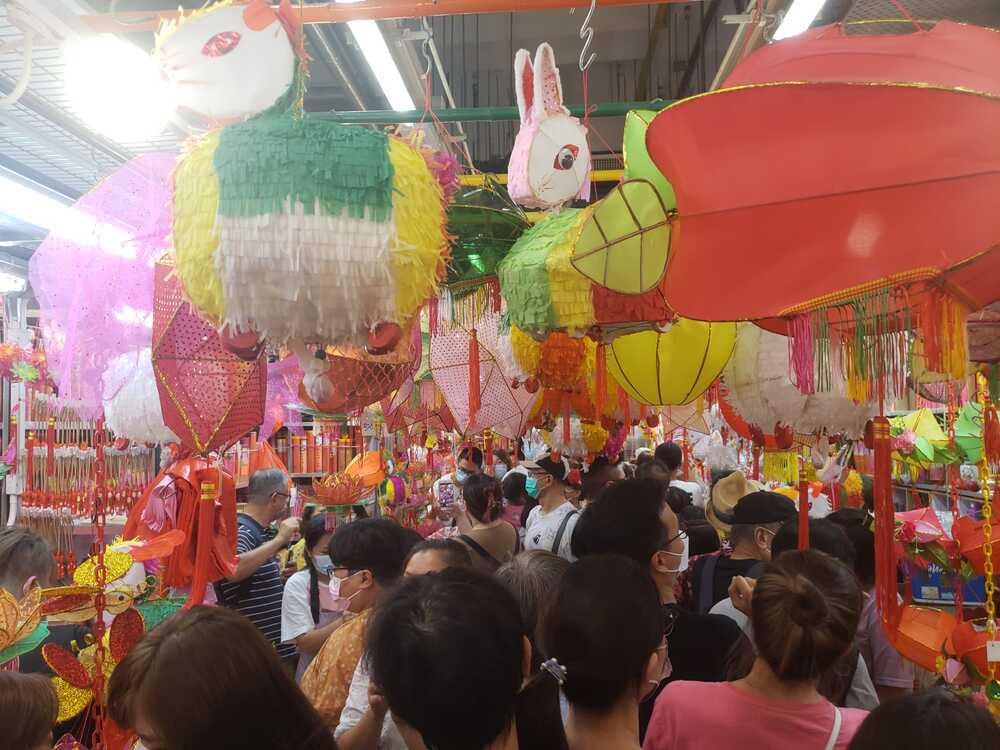 Crowds go lantern shopping before Mid-Autumn Festival
Although an organizer at Tai O decided not to light up lanterns on Mid-Autumn Festival after an influx of visitors into the tiny fishing village the past weekend, Hong Kong is not short of other options for those who would love to see beautiful lanterns.
Crowds rushed to the "lantern street" inside Yuen Long's Tai Kiu Market ahead of Mid-Autumn Festival this Tuesday.

The street is full of shops selling paper offerings. But every year it turns into a "lantern street" before the Mid-Autumn Festival, with over 1,000 lanterns put up for sale.

These lanterns are designed and handmade in Hong Kong, in various shapes such as goldfish, white rabbit and the musical instrument of organ.

There are also traditional red lanterns, as well as some trendier ones.

Families with children headed there to get lanterns, as well as took photos with a giant rabbit lantern. Photography enthusiasts also headed to the street for pictures.