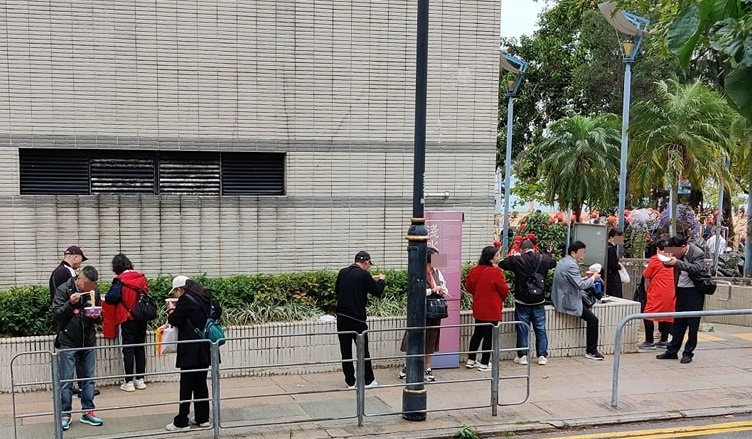 'Crowd controls' to be in place for tour groups
The tourism industry is working hard to minimize the impact of mainland tour groups on local residents, with crowd control measures to be put in place, said Hong Kong's tourism watchdog on Tuesday.
The move came amid complaints that a recent surge in visitors had affected local residents' daily lives, with Hung Hom and To Kwa Wan residents complaining about tourists creating disturbances in the area.

Speaking on a radio program this morning, executive director of the Travel Industry Authority, Annie Fonda, said the current situation isn't ideal, and stakeholders are working to find a solution.

Commenting on reports that some visitors on the so-called "budget tours" had to stand on the streets to eat their cup noodles or lunchboxes, Fonda quoted the travel agency as saying that some tour members were too hungry to wait for lunch and had to purchase take away in advance.

She also said the agency in question had promised not to make similar arrangement in the future.

Meanwhile, Fonda said many stakeholders are working hard to try and make improvements, and people should give stakeholders some time to introduce measures to solve the problem as the border has just reopened to welcome visitors back to the city.

She said tour groups could wait on their coaches instead of standing in groups on the street to avoid causing inconvenience to local residents, while some groups could be diverted to other districts to have their meals.

Speaking on the same program, DAB lawmaker Kitson Yang said while diverting visitors to other districts can help, the ultimate solution is to limit the number of tour groups allowed in the city.

"Or else, not only for local residents, the tourists themselves are not going to have a pleasant time in Hong Kong," said Yang.