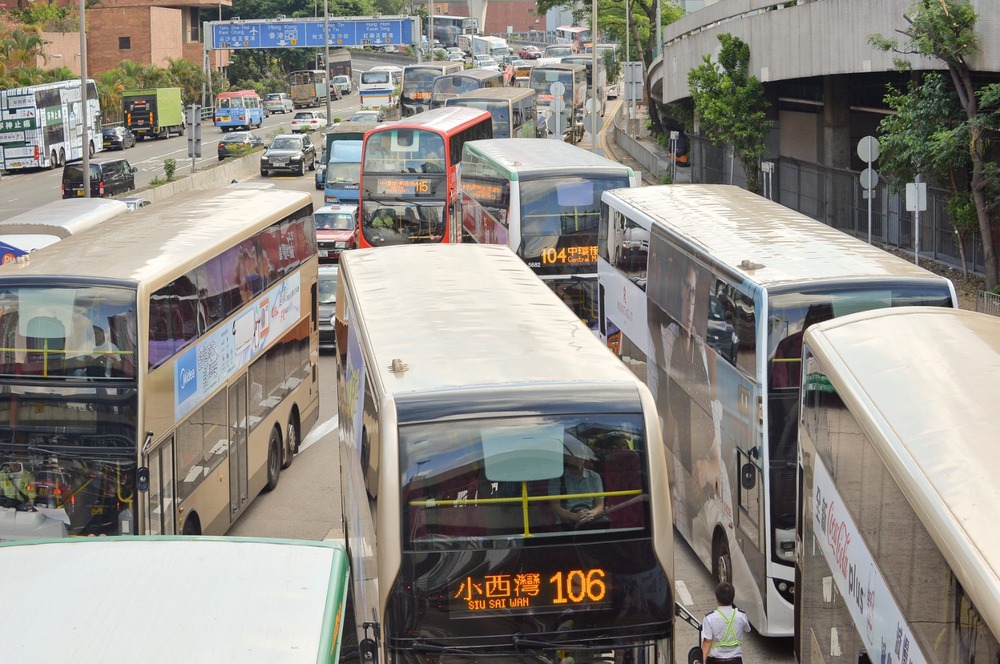 Cross-harbor bus service to reduce as East Rail extension begins service
Transport Department proposed on Wednesday to reduce cross-harbor bus services, including routes 101 and 104, after the East Rail extension commences service on May 15, citing changes in travel demand.
The fourth cross-harbor railway route, the cross-harbor section of the East Rail Line will fully open on May 15, Secretary for Transport and Housing Frank Chan Fan announced.

With the new extension, passengers can reach the commercial, convention and exhibition, and financial hubs in the Wan Chai North and Admiralty areas on the East Rail Line without interchanging.

A document submitted by the Transport Department to the Kowloon City District Council said after the extension fully opens, the traveling pattern of passengers would see a significant change, while a drop was expected in the patronage of some cross-harbor routes.

The department proposed to cancel route 301 from Cross Harbour Tunnel Toll Plaza to Central and Sheung Wan on the first day of the opening of the cross-harbor section on May 15.

The document also listed a total of eight routes in five groups, including route 101 between Yue Man Square in Kwun Tong and Kennedy Town; route 104 between Pak Tin Estate in Shek Kip Mei and Kennedy Town; route 109 between Ho Man Tin and Hong Kong Macau Ferry Terminal in Central; routes 111 and 111P between Ping Shek Estate in Kwun Tong and Hong Kong Macau Ferry Terminal; and routes 171, 171A and 171P between Lei Tung Estate in Ap Lei Chau and Lai Chi Kok.

In addition, the Transport Department expected the Public Transport Interchange at the Exhibition Centre station will serve as a hub for East Rail Line passengers to transfer to other public transport.

Passengers could take seven feeder bus routes to and from the Eastern and Southern Districts at the interchange, and a new route 1M is proposed to connect the Exhibition Centre station and Wong Nai Chung Gap in Happy Valley.