Students will not have to register in advance to cross border points into city.
About 18,000 cross-border students living in mainland China would be allowed to attend in-person classes in Hong Kong after the Lunar New Year holiday, the government announced on Thursday.

School heads and parents welcomed the arrangement, which did not require the students to register for crossing in advance.

As part of the government's announcement on resuming quarantine-free travel with the mainland, Chief Secretary Eric Chan Kwok-ki said cross-border students would be allowed to return to face-to-face classes after the Lunar New Year holiday that started on January 22.

"We understand that the needs of cross-border pupils are different from others and so they would not be required to register online beforehand," he said.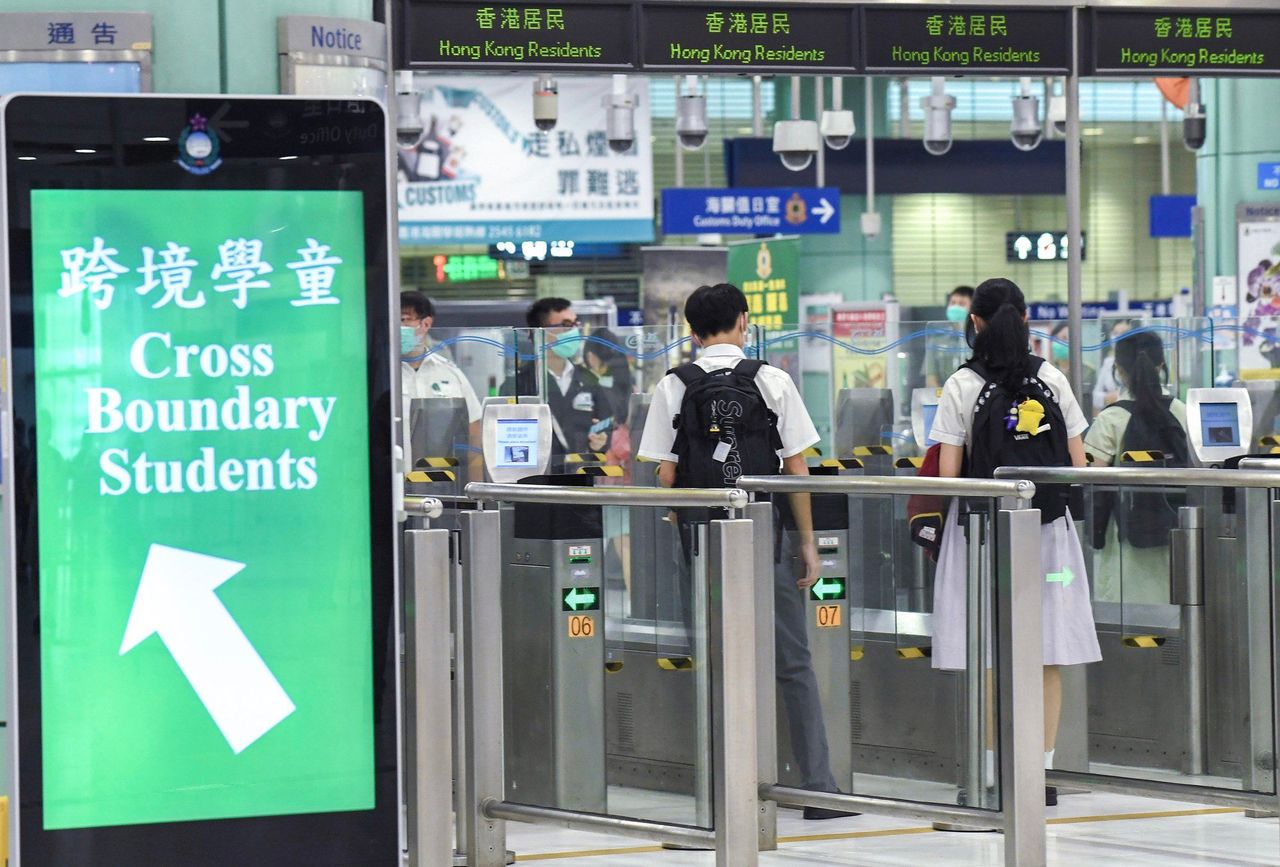 Cross-border students will not have to register in advance.
The local government would continue to work out details with the mainland authorities and the education sector, he added.
Starting on Sunday, 50,000 Hong Kong travellers – residents and those with overseas passports – can enter the mainland every day through land crossings. The administration estimated a separate 10,000 people would head north every day using bridge, ferry or air routes. The same figures apply for travel in the other direction, and students are exempt from the quotas.
Thousands of cross-border students have withdrawn from Hong Kong schools over the past three years as
Covid
-19 travel restrictions, such as quarantine rules, made it impractical to attend classes in person. Those who did not withdraw have had to attend classes purely online.
According to official figures, about 18,000 Hong Kong students living on the mainland attended the city's kindergartens and primary and secondary schools during the 2021-22 academic year, down by more than 30 per cent from 27,000 in 2020-21. Numbers for the current academic year are not yet available.
Chou Jianfeng, 42, whose son had been attending a primary school in Hong Kong, said he was happy the number of cross-border students would not be restricted by a quota and his 10-year-old boy could return to the city.
"We are happy that we finally have a clear date to go back … my son will take the train to school as we live in Futian district of Shenzhen," he said, adding that it took about 50 minutes to travel from his home to school.
Chou said his son had been attending online classes since the border closed.
Chu Kwok-keung, the lawmaker for the education sector and a principal, said he expected all cross-border students to come back as they had not left their schools when the border closed.
Chu added that a few thousand students who temporarily studied on the mainland were also expected to return to Hong Kong.
He did not predict difficulties in transporting the students, noting the demand in the coming months would be much less than the level before the pandemic struck.
"Most of them are secondary school students and in senior forms of primary school now, so they would be able to go to school by public transport," he said.
Chu Wai-lam, vice-chairman of the New Territories School Heads Association and headmaster of Fung Kai No 1 Primary School in Sheung Shui, said students who entered Hong Kong via the Lo Wu control point would not be able to return to campuses next month because it would not be open in the first stage.
He said his school, which has 300 of its 750 students living across the border, would allow them to return in batches as senior form children's self-care abilities were stronger than those in lower forms.
He added students whose immigration permits had expired may not be ready to return to school because it could take one month to renew the document.
He said schools in the city would not be aggressive in admitting students who live across the border at this stage as they are still prudent about the mainland's pandemic situation.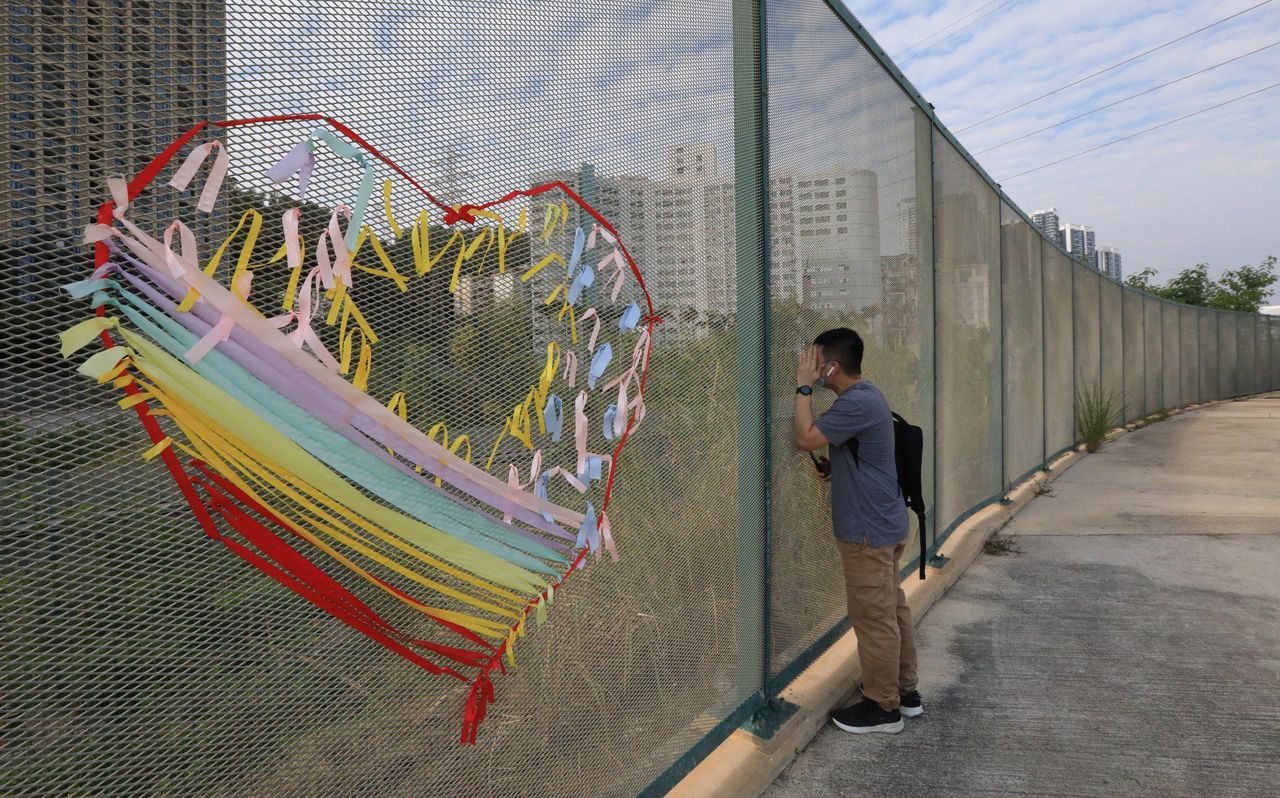 Families who were separated by border restrictions will be able to reunite from Sunday.

For some cross-border families, the reopening meant they could celebrate the festive season with their loved ones after more than three years apart.

Wu Ching-tam, who has been living apart from his wife and 12-year-old daughter for more than three years, plans to reunite with them in Shenzhen during the holiday.

Wu, who works in the film industry in Hong Kong, said that although he was unsure of the details of the online booking system, he was confident that the daily quota of 50,000 would be sufficient for those looking to cross the border.

"There's no choice, all we could do was video call each other on WeChat," Wu said. "I hope to travel to Shenzhen on January 20 so we can spend the New Year together."