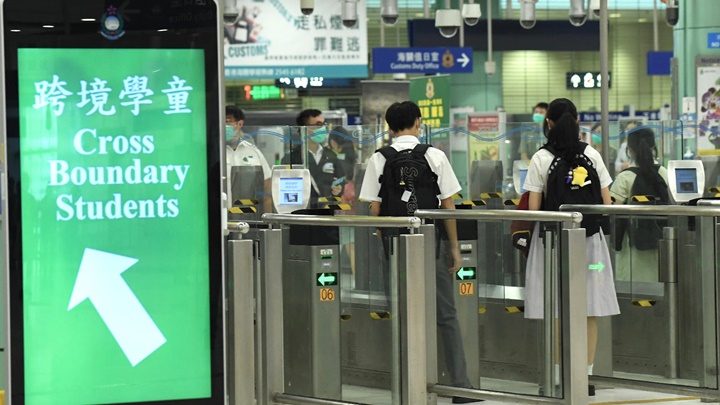 Cross-border students back in Hong Kong next Wed
Starting next Wednesday (Feb 8), cross-border students will be able to return to the city to resume face-to-face classes in phases, with secondary school students the first group to be welcomed back to the campuses, the SAR government announced on Friday.
It will then expand to include students from primary schools, kindergarten, and special schools on February 22.

Secretary for Education Choi Yuk-lin, said authorities will adopt special arrangements to help cross-border students obtain their entry permits through their schools, along with expediting cross-border school bus service applications.

She also urged schools to monitor the students' conditions closely and provide necessary assistance.

Chairman of the Hong Kong Federation of Education Workers, Wong Kam-leung, believed that resuming classes in phases for the cross border students is a suitable arrangement.

A parent's association for cross-border students echoed Wong's view, adding that students are no longer required to fight for quotas and get tested before heading to Hong Kong for school.

Meanwhile, Secretary for Transport and Logistics Lam Sai-hung said they have already coordinated with various transport operators regarding the increased traffic after the full border resumption.

He said the Lok Ma Chau-Huanggang Cross Boundary Shuttle Bus Service will resume 24-hour service, while authorities have instructed the MTRC to reopen the Lok Ma Chau MTR station and adjust their train frequencies when needed.