Survey finds more than one in three cross-border pupils prefer the checkpoint for their daily commute.
Parents of Hong Kong students living in mainland China have called on the city's authorities to reopen the Lo Wu checkpoint to help their children get to class more easily after the Lunar New Year.

A survey published on Friday found that more than one in three pupils preferred the checkpoint for their daily border crossing.

Under the long-awaited scheme unveiled on Thursday, at least 60,000 people a day will be allowed to cross the border each way without the need to undergo quarantine through seven land, sea and air checkpoints. They included two main land crossings at Man Kam To and the Lok Ma Chau railway station, alongside Shenzhen Bay Port, which continued to process a small number of travellers daily throughout the Covid-19 pandemic.

Thousands of cross-border students have withdrawn from Hong Kong schools over the past three years as Covid-19 travel restrictions. Those who did not withdraw have had to attend classes purely online.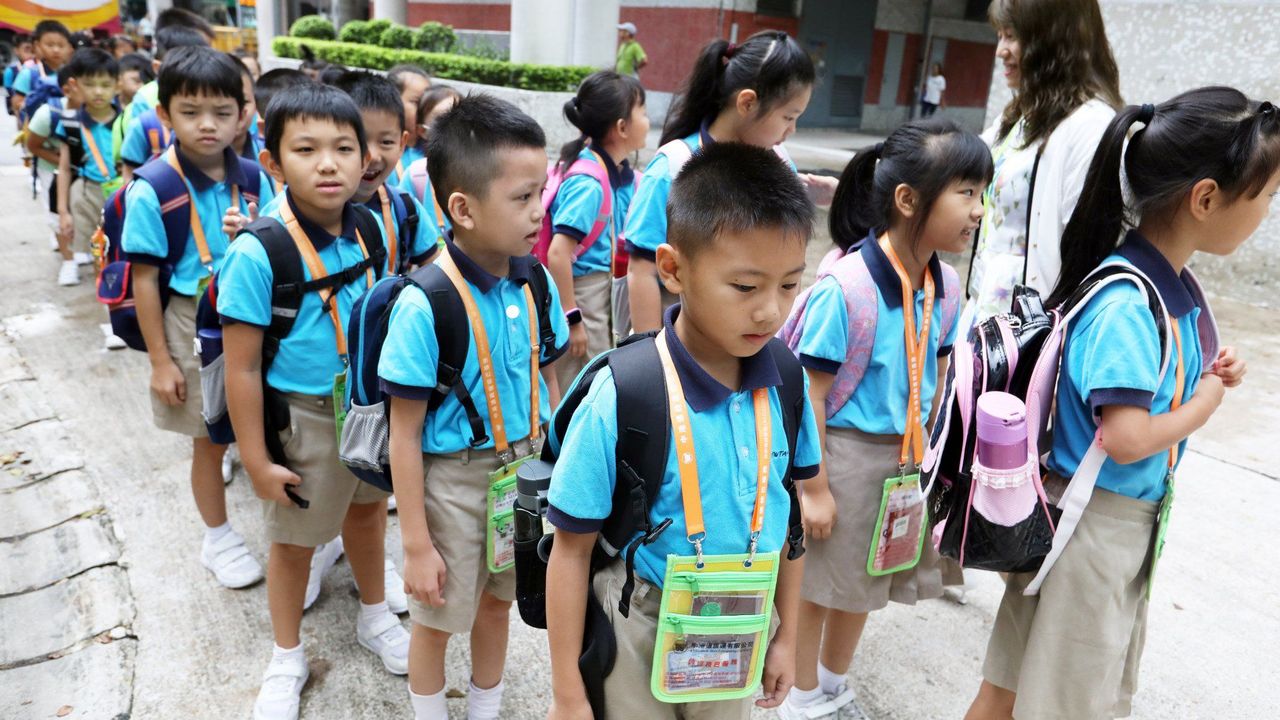 Cross-border students can return to in-person classes in Hong Kong after the Lunar New Year.
Iris Liu Kam-fung, programme director at the International Social Service Hong Kong Branch, which carried out the survey, said cross-border students and their families still faced various difficulties despite the coming border reopening.
"We hope the government and relevant parties will make some supporting arrangements, so that the
long-awaited border reopening will be a good start, and children, families and schools can really open a new page," she said.
The survey found that 348 out of 1,013 cross-border families polled said they hoped their children could travel across the border via the Lo Wu control point. Some 242 chose Lok Ma Chau spur line and 206 selected Shenzhen Bay Port.
The group also found that nearly two in five of the families lived in Shenzhen's Luohu district, and the majority of the students attended school in Hong Kong's North and Tai Po districts. They relied on the Lo Wu checkpoint for their daily cross-border travel, the group said.
Status of border control points on January 8, 2023
Hover over the dots for details, and rotate your phone for a better experience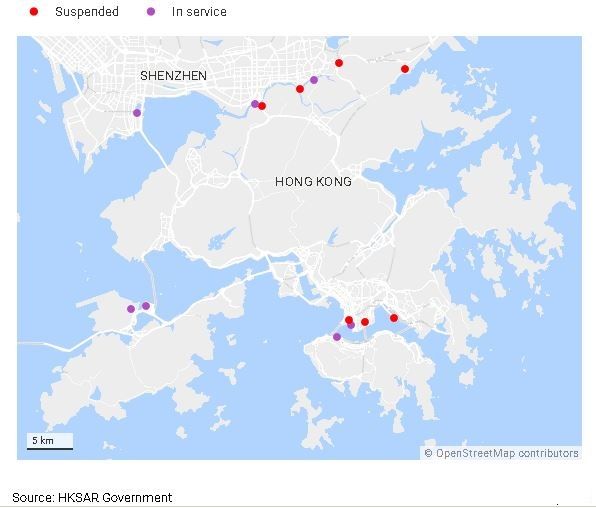 Jolian Chui Pui-ling, the group's assistant programme director, suggested the government reopen the checkpoint and urged authorities to replace the requirement of a negative polymerase chain reaction (PCR) test with a rapid antigen test to be in line with local pupils.

Chu Xiuyun, 41, moved with her 13-year-old son to Hong Kong in February 2021, so the Form Two student could attend in-person classes after the border closure.

She said her son used to travel across the border every day for about seven years until the pandemic hit, and had to turn to online classes.

But internet connection problems at home and restrictions on the mainland, as well as her son's worsening Cantonese language ability had made her decide to move to Hong Kong for her son to attend face-to-face classes.

The pair now live in a 100 sq ft subdivided unit in Tai Po, paying HK$4,500 a month, while Chu's husband stays on the mainland working as a real estate agent.

"We didn't expect to stay here for such a long time when we moved here," Chu said.

The survey found more than 90 per cent of the students would resume their daily cross-border travel after the border reopened, while others would move to Hong Kong with their parents, stay with their relatives, friends or classmates in the city, or attend boarding schools.

The group also found nearly 70 per cent of the families had members who needed to replace their identity or travel documents, including children's identity cards as well as parents' permits to visit Hong Kong.

Torres Lee Chi-hung, the organisation's service coordinator, said he was concerned that students and their parents would have to wait a long time for the replacement of their documents once the border reopened.

Parents were also concerned about their children's study progress, social ability, and language and communication skills, as well as infection risks following the border reopening, Lee said.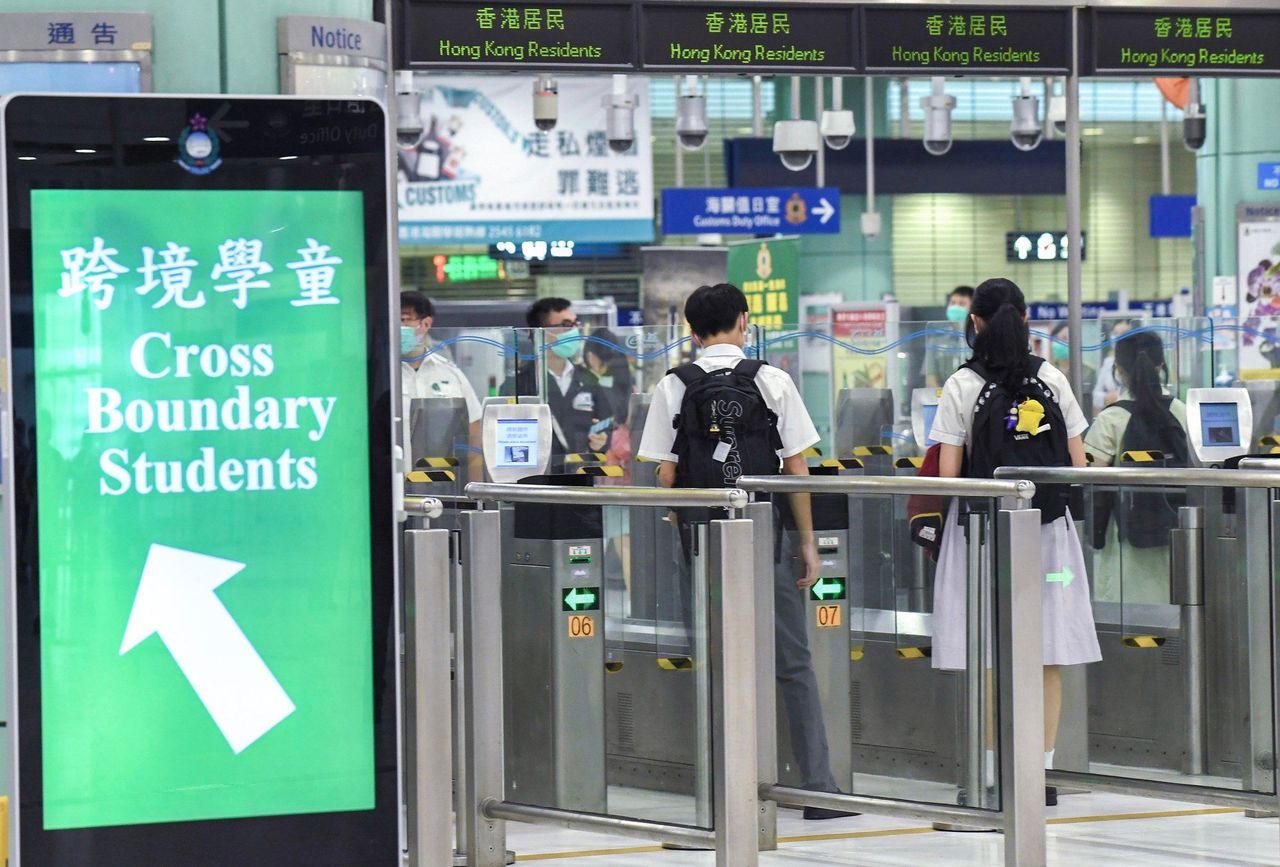 Some of the students have had to switch online for most classes over the past three years with a daily commute made impossible by strict border controls.

They called for more clear information and guidelines on school and transport arrangement for their children, he added.

As part of the government's announcement on resuming quarantine-free travel with the mainland on Thursday, the authorities also announced that cross-border students living across the border, about 18,000 of them, would be allowed to attend in-person classes in Hong Kong after the Lunar New Year holiday.

Chief Executive John Lee Ka-chiu has yet to give a straight answer on when the full reopening will happen, saying it depends on the situation after the first phase and discussions with authorities in Shenzhen and Guangdong province.

Chu Wai-lam, vice-chairman of the New Territories School Heads Association and headmaster of Fung Kai No 1 Primary School in Sheung Shui, said students who used to travel via the Lo Wu checkpoint had to switch to the Man Kam To or Lok Ma Chau spur line instead. The alternate route would add up to half an hour to their journey, he said.

He said the Lo Wu checkpoint had the most cross-border traffic among all the land crossing points, urging the authorities to reopen it as soon as possible to make cross-border travel easier for students.