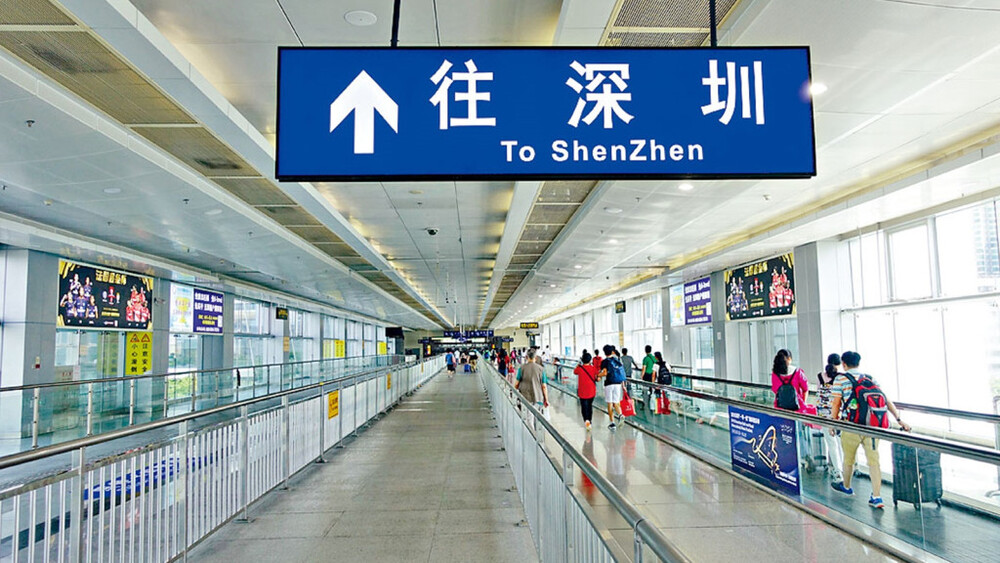 Cross-border high-speed rail to test rides on Tue
MTR will be testing high-speed rail train rides to mainland China starting Tuesday in preparation for the resumption of border-crossing travels.
"A number of staff members have already returned to duties to the West Kowloon High-speed Rail station today to start preparations for the relaunch of cross-border trains," said MTR's head of cross-boundary segment Cheung Chi-keung.

"We will start a trial period tomorrow (Tue), including West Kowloon Station, Lo Wu Station and Lok Ma Chau Station, to check the railway equipment is working smoothly," he said.

Cheung added that the timetable and route may be changed in accordance with the situation in the trial period due to three years suspension.

However, cross-border transportation is facing a staffing shortage, said Hong Kong Federation of Railway Trade Unions chairman Lam Wai-keung.

"Around half of our 200-people team are outsourcing staff, which caused a high employee turnover rate," Lam explained.

"We have redeployed our colleagues, who were assigned to work on other rail routes during the suspension period of cross-border travel, back to their formal posts," he said, "it will also impact the staff arrangement at other stations."

"Passengers may face longer waiting times in stations for trains and ticket checking," he added.