Hong Kong Secretary for Security Chris Tang says officials don't see criticisms as problems, 'if they can let us know about our defects and make us perform better'.
Criticisms against government "defects" are welcome but not those intended to promote enmity among people, Hong Kong's security minister has said, days after two civil servants were arrested for allegedly publishing seditious content on Facebook.

Secretary for Security Chris Tang Ping-keung on Sunday also reiterated the need to guard against potential threats to national security from foreign forces amid a rise in tensions between the United States and China after US House Speaker Nancy Pelosi's controversial visit to Taiwan.

Tang was asked in a radio interview about the "chilling effect" on free speech after national security police on Tuesday arrested two male administrators of the "Civil Servant Secrets" Facebook page on suspicion of performing "an act or acts with seditious intention". The colonial-era sedition law has increasingly been used in recent months against purported security threats.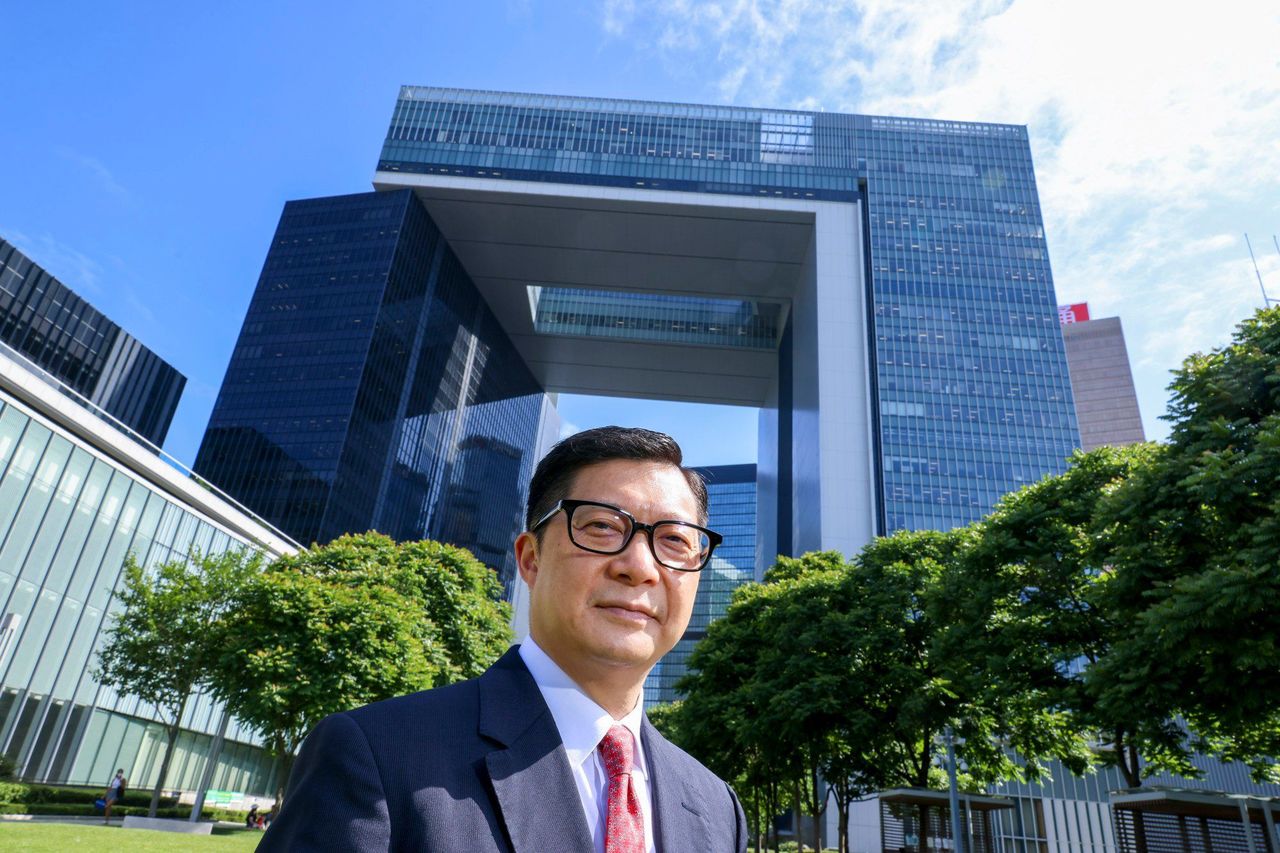 Secretary for Security Chris Tang.

"We welcome criticisms and don't see them as problems at all, if they can let us know about our defects and make us perform better," Tang said.

"But if your intention is to provoke and promote enmity between different classes of people so that they might abuse, attack each other, or even resort to violence, this might constitute a breach of the law."

Under the Crimes Ordinance, an act, speech or publication is not seditious if it intends to "point out errors or defects in the government" or persuade the administration to "attempt to procure by lawful means the alteration of any matter in Hong Kong as by law established".

Before the Facebook "secrets" page was taken down, it regularly reposted anonymous submissions often by civil servants about their grievances as government insiders. Police said the two page administrators, aged 28 and 29, were suspected of publishing posts to disseminate seditious messages that promoted feelings of ill will and enmity between different classes of the population.

The Post reported last month that one in five arrests by national security authorities in the past two years was made on the grounds of sedition rather than the four crimes outlawed by the Beijing-imposed national security law, which bans acts of secession, subversion, terrorism and collusion with foreign forces.

Tang on Sunday cited a precedent involving activist Tam Tak-chi – a former radio presenter popularly known as "Fast Beat" and the first person to be charged with sedition since Hong Kong's return to Chinese rule in 1997 – saying the court had endorsed that freedom of expression could be restricted as a national security necessity.

He said freedom of speech and expression were guaranteed by the Basic Law, the city's mini-constitution, and the Hong Kong Bill of Rights Ordinance.

Tang also denied that intensified tensions across the Taiwan Strait had prompted local authorities to be more inclined to follow the principle of "punishing the innocent rather than letting anyone go", adding that all actions were taken in accordance with the law.

He declined to reveal whether authorities would take follow-up action on Beijing's unspecified sanctions against Pelosi over her trip to self-ruled Taiwan earlier this month, but said Hong Kong needed to "forever" guard against foreign forces.

"We cannot let down our guard," he said. "As long as geopolitical tensions continue, we need to closely monitor if foreign forces will continue to undermine the security of Hong Kong and the country."