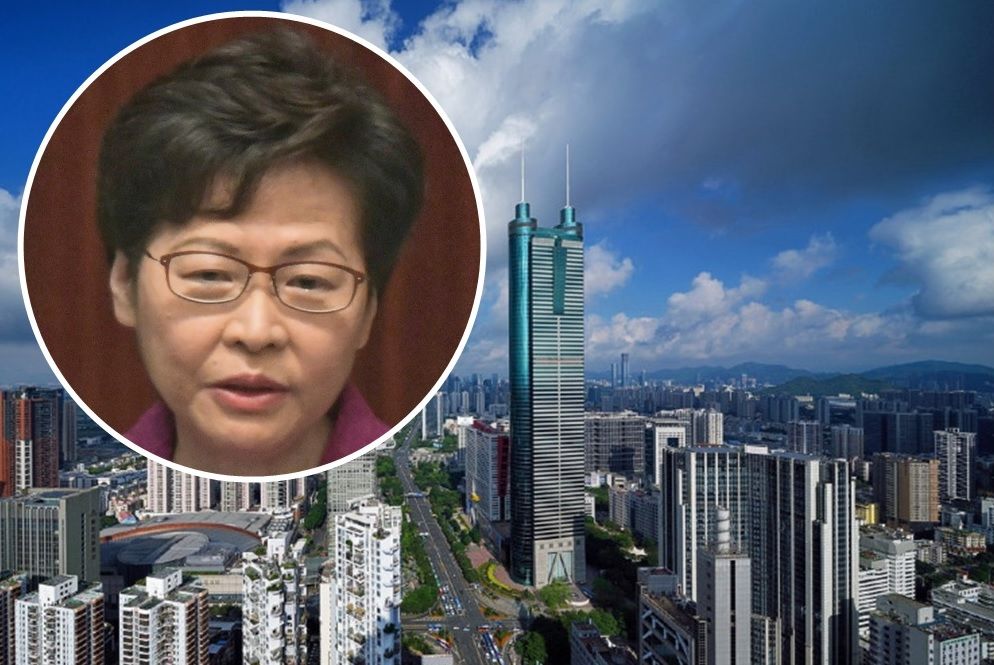 Crematorium plan goes on despite lawmaker opposition
Chief Executive Carrie Lam Cheng Yuet-ngor said she will push forward with the plan of building funeral facilities in the North District, even if the facilities are located at a key site designated for Hong Kong's Greater Bay Area development.
During a question and answer session at the LegCo on Thursday, DAB lawmaker Gary Chan Hak-kan criticized authorities for building the crematorium at Sandy Ridge in Fanling.

He also pointed out that the government has long been putting these "unwelcomed facilities" including organic waste treatment plants, incinerators and landfills near the border with Shenzhen, which attracted opposition from Shenzhen residents.

Chan also said it goes against the Greater Bay Area development strategy.

However, Lam said the planned funeral facilities are "a very much needed service", that she will no reverse her plan.

The Hong Kong leader said the facilities at the North of the New Territories have been in the planning for nearly 10 years, citing government officials would not have foreseen the Greater Bay Area development.

Even though Lam said she will push forward with the plan, she said authorities will consider ways to prevent the "negative visual impact" these facilities might make.

Currently served by just seven licensed funeral homes and six crematoria, Hong Kong's funeral and interment facilities are struggling to keep up with demand.

Over 42,100 people in the territory passed away in 2014, of whom 37,900 were cremated.

The "super cemetery" at Sandy Ridge will be capable of performing up to 178,000 cremations a year and provide 200,000 niches for urns, more than making up for the shortfall in supply.