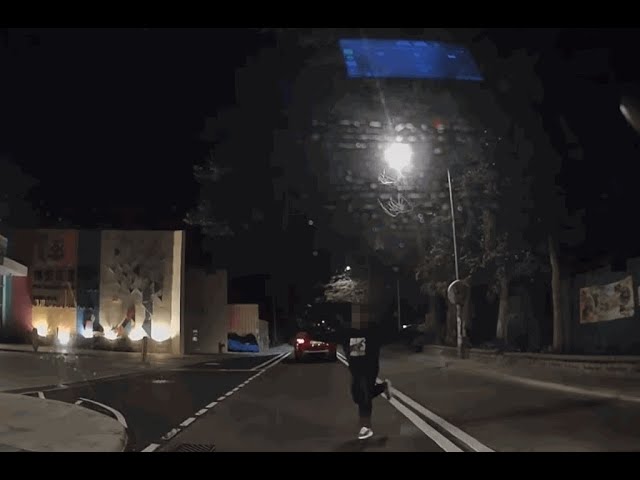 'Crash for cash' scammer surfaces in Yuen Long
A suspected "crash for cash" scammer in Yuen Long has become the talk of the town after a video emerged of him staging a fake accident, which saw the car stop in time and him "walking" away unscathed.
Viral dashcam footage that circulated Friday recorded the car driving along Kam Sheung Road near Pok Oi Kong Ha Wai Village when a man suddenly sprints towards the car and raises his arms in the air as he was preparing for the impact.

The driver - likely to have spotted the man way ahead - pulled the car to a complete stop before hitting him. The man then walked away and signaled the driver to move on.

Just as the driver drove off, the man who walked back onto the pavement again sprinted toward the car. Luckily, the driver sped up fast and the man missed the vehicle completely as he lunged forward.

A dashcam on the rear of the car also captured the moment when the man missed the car completely.

The incident happened at around 6am on Tuesday, according to markings on the dashcam footage.

"Crash for cash" are scams in which fraudsters stage road accidents, gambling their own safety for the chance of receiving a settlement from the driver or profiting from an insurance claim.

It is understood that nobody has been arrested in connection with the incident.

According to the Theft Ordinance, offenders found guilty of staging fake traffic accidents can receive up to 14 years' imprisonment under the fraud clause, as well as a fine of up to HK$2,000 under the Road Traffic Ordinance.