Civil service chief says social welfare group will also provide at-home inoculation services for residents with mobility issues who live alone.
Covid-19 vaccination teams will visit all care facilities in Hong Kong by Friday in a bid to push inoculation among the elderly, while at-home jabs will also be offered to residents with mobility issues, the city's civil service chief has said.

Secretary for the Civil Service Patrick Nip Tak-kuen, who is responsible for the local vaccination campaign, said on Sunday that 52 per cent of residents at 1,096 elderly care homes had received at least one vaccine dose.

"The outreach teams have visited more than 900 care homes at the moment and I believe that by Friday it should be possible to cover all the remaining facilities," Nip told a television programme. "But this is only the first stage … We will see how to accelerate the provision of the second and third doses."

Currently, there are 16 outreach teams with medical professionals from the health department and private sector involved in the inoculation programme. Nip added that more manpower would be deployed if necessary.

Since the beginning of a fifth wave of coronavirus infections in the city, 745 residential care homes have logged cases, with about 26,300 residents and 6,580 workers infected as of Sunday.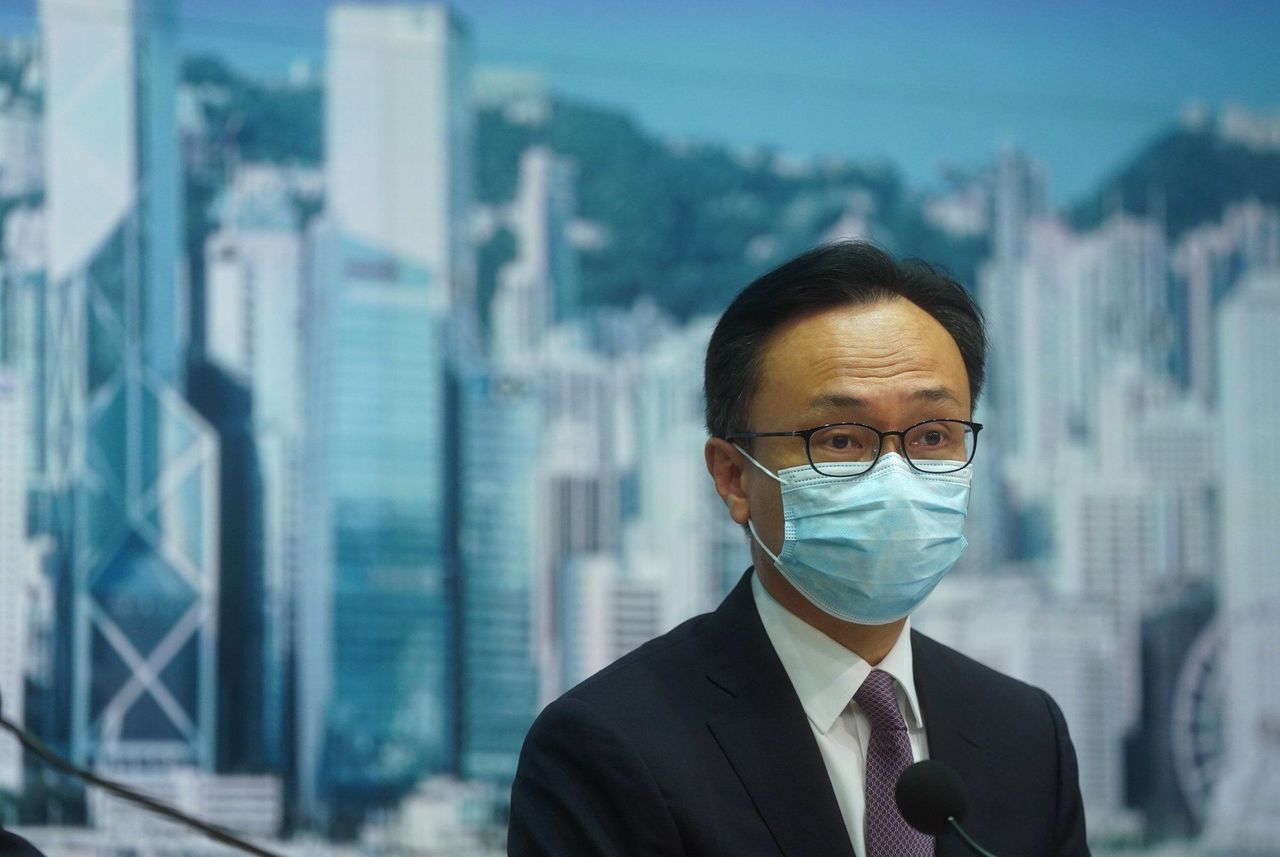 Secretary for the Civil Service Patrick Nip says at-home jabs will be offered to residents with mobility issues.

More than two-thirds of homes for the disabled, or 230 facilities, have also seen cases, with 4,800 residents and 1,710 staff infected.

Hong Kong's overall Covid-19 tally since this wave of infections began stood at 694,246 as of Sunday.

Since late December, more than 3,000 residents aged 60 and above have died from the coronavirus, accounting for more than 95 per cent of all virus-related fatalities.

Mainland Chinese experts, including Dr Liang Wannian, leader of the National Health Commission's Covid Response Expert Team, earlier urged the city to focus on reducing severe cases and deaths, especially among older residents.

About 54 per cent of residents aged 80 and above have received at least one dose of a Covid-19 vaccine, compared with 100 per cent for those aged 40 to 49. Eighty-nine per cent of residents aged 60 to 69, and 80 per cent of those aged 70 to 79, have received at least one jab.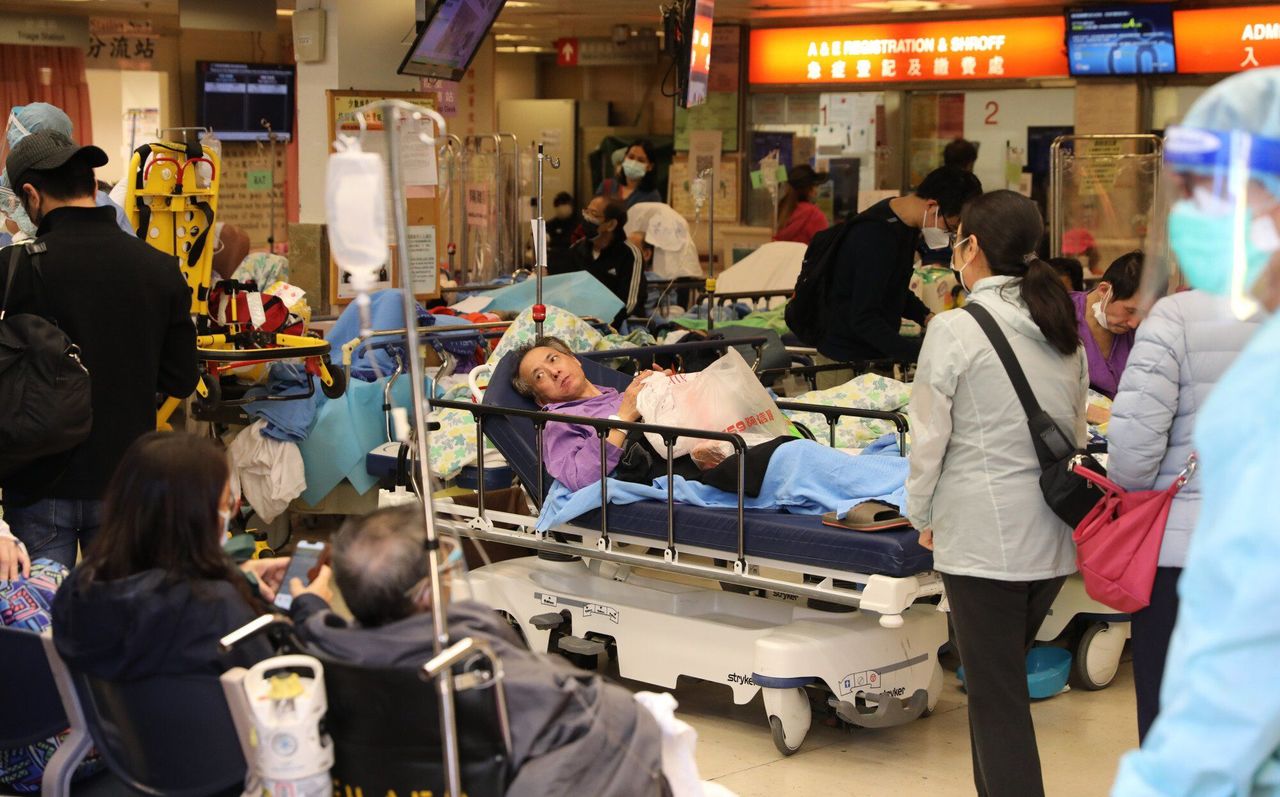 Patients wait at Queen Elizabeth Hospital in Jordan amid Hong Kong's fifth wave of Covid-19 infections.

The city has about 50,000 elderly residents or people with mobility issues who live alone. Nip said a social welfare group would provide at-home vaccination services for them.

"I am very happy to know that the Hong Kong Council of Social Service and the Federation of Medical Organisations will launch an at-home vaccination programme, which is sponsored by a charity fund from HSBC," he added.

The Hong Kong Bank Foundation, the company's charitable arm, said it was aiming to help more than 10,000 individuals get three doses of the Covid-19 vaccine as part of a plan to visit 30,000 homes in the coming months.

The outreach teams, comprised of doctors, nurses and care ambassadors, are expected to cover more than 30 per cent of residents who are homebound, bedridden, elderly or disabled.

Nip said the government would provide help to the programme, expressing hope that such services could be expanded with the assistance of other NGOs.

"I also encourage other relevant organisations, especially social welfare organisations, to try to provide home vaccination services," he said.

In a related development, the Centre for Health Protection's joint scientific committee said people with healthy immune systems who had received two or more doses of a Covid-19 vaccine before being infected with the coronavirus do not have to get further shots after recovery.

For recovered patients who had not received two doses of a vaccine, a maximum of two additional jabs may be required, depending on age and the number of shots received before the infection.

For those aged five to 17, a maximum of one dose is suggested after recovery, although residents in this age group are allowed to opt for a third jab to cater to personal needs, for example, to apply to study overseas.

Meanwhile, children aged three to 11 are allowed to get two jabs of the Chinese-made Sinovac vaccine with a gap of 28 days between the doses. The scientific committee also recommends that children in this age group receive the third jab three months after getting the second one.