Dr Thomas Tsang notes rates for older groups in many Western countries sit at 80 to 90 per cent, while just 14.6 per cent of local octogenarians have been jabbed; Hong Kong confirms 5 new imported cases.
Hong Kong should feel ashamed of the low Covid-19 vaccination rate among its elderly, a former public health controller has said in backing a new jabs scheme for care home residents, a programme another expert has argued will help ease their isolation from family and friends.

Dr Thomas Tsang Ho-fai, former head of the Centre for Health Protection, on Saturday noted the stark difference between the inoculation rate for Hong Kong's elderly – the lowest of any demographic locally – and that of numerous developed countries where 80 to 90 per cent of them have been vaccinated.

"Many Western countries have their inoculation rate [among the elderly] at more than 90 per cent. The rate in Hong Kong is a bit shameful … More flexible visiting arrangements are allowed at nursing homes in other countries because they have a high vaccination rate," he told a local radio show.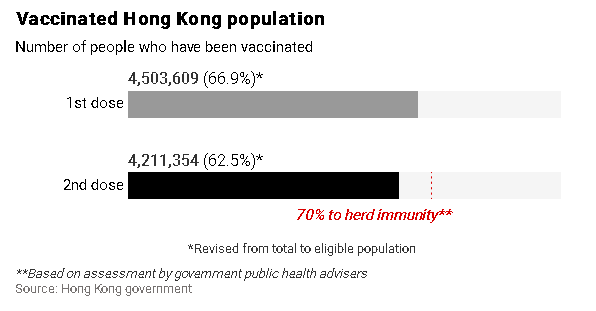 Just 14.6 per cent of residents aged 80 or above had received their first dose of vaccine as of Friday, a number that grows to 40.3 per cent for those in the 70-79 age group.

Overall, 66.8 per cent of eligible residents have received at least one jab.

Hong Kong confirmed five new Covid-19 infections on Saturday – all imported – taking the total number of cases to 12,226 including 213 deaths. The latest cases involved two arrivals from India along with one each from the Philippines, Germany and France.

Tsang, a member of the government's advisory panel on vaccines, defended the new scheme to automatically vaccinate elderly residents at 10 designated facilities unless they or their families explicitly opted out. The medically unfit are exempt.

"From overseas experience, we can see that homes for the elderly are [potentially] one of the hardest-hit areas … They have a high infection rate," he said. "It's a time bomb. If you don't defuse it now, it may explode once the coronavirus has spread in care homes."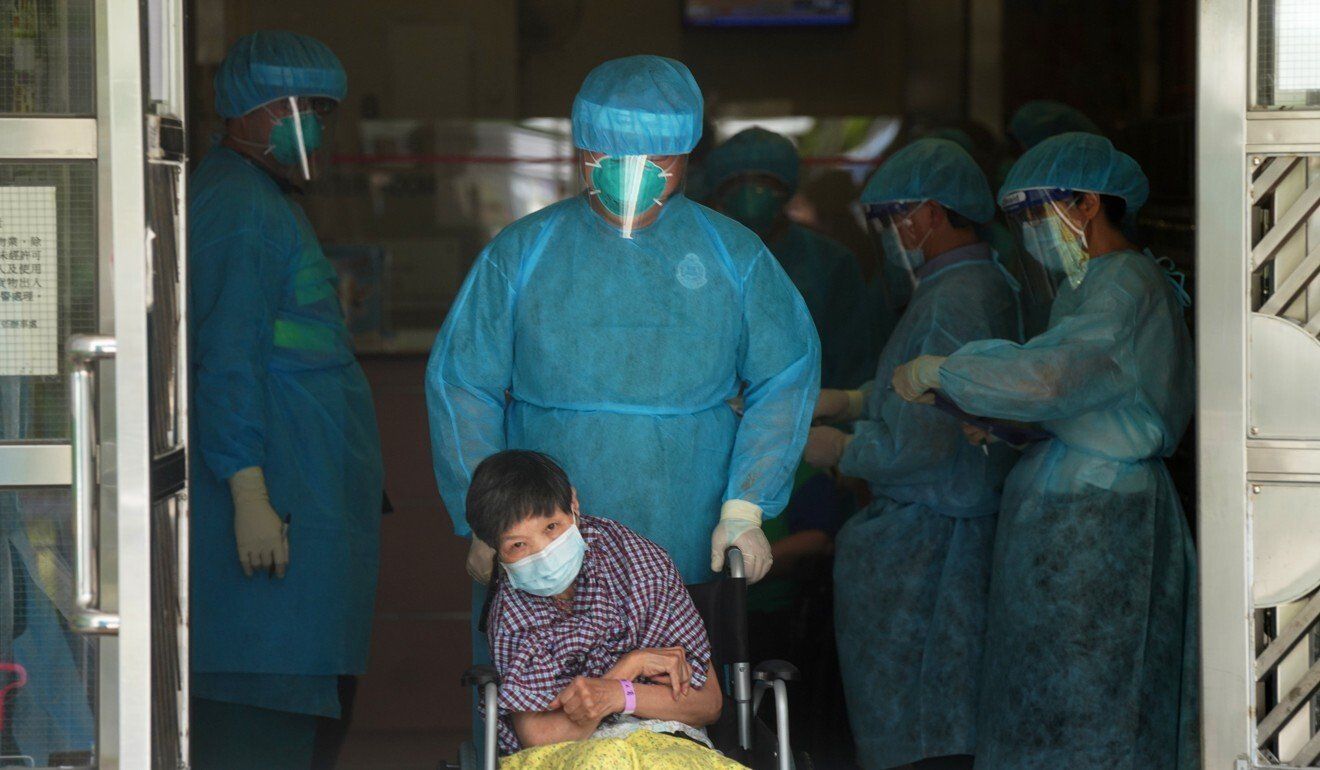 Medical workers evacuate elderly residents from Tai Wai's Salvation Army Lung Hang Residence for Senior Citizens last year.

More stringent Covid-19 preventive measures were also expected to be implemented when there was an outbreak in a home for the elderly, he said.

"The new scheme is not designed to put pressure on the elderly or their family, it is providing convenience and a doctor's opinion for them to make an intellectual and clear decision," he said.

Meanwhile, Dr Ko Wing-man, a former health minister, also publicly supported the government's scheme, stressing the plan was not a forceful measure and struck a delicate balance.

Respecting personal wishes was key to the process, he said, but it was also acceptable to make the decision for those who lacked cognitive ability if their families did not object.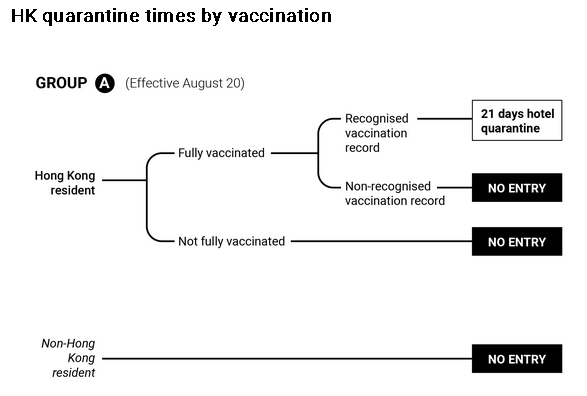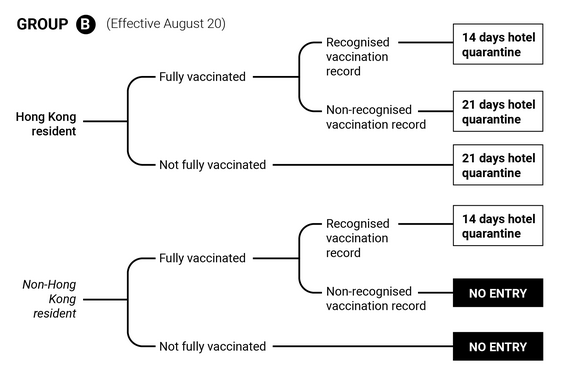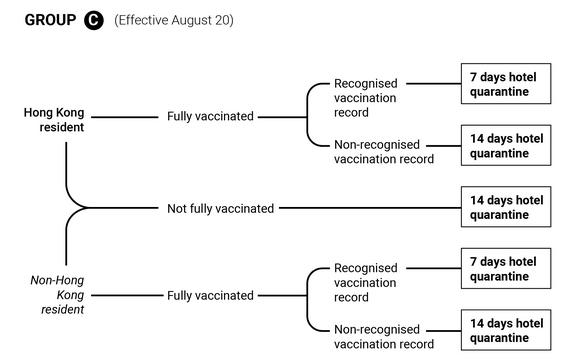 Dr Jenny Lee Shun-wah, president of the Hong Kong Geriatrics Society, said a high inoculation rate among the elderly had the added benefit of easing the way towards relaxed social-distancing measures at care homes.

Some elderly residents currently needed to be isolated in a separate room or had to dine alone for a time after going to hospital for consultations, said Lee, a veteran geriatrician. They also had little chance to meet their families.

"These measures have isolated them from their social life, which is very important to them, especially in their final years," she said.

Secretary for the Civil Service Patrick Nip Tak-kuen, the official in charge of the city's vaccination drive, meanwhile, also encouraged older residents to get inoculated during a visit to a Hung Hom community hall on Saturday.

A total of 205 elderly residents attended the health talk, where a medical practitioner was present to administer jabs of the Sinovac vaccine to anyone interested.