Testing of arrivals essential to guard against new variants, such as BA. 2.75, which has fuelled surge in cases in Singapore, Centre for Health Protection warns.
Covid-19 has "plateaued" in Hong Kong but continued testing of arrivals is crucial to ensure new transmissive variants emerging overseas are caught before they take root in the community, health authorities have said.

Equally essential was regular screening of residents, as the government hoped that making the practice widespread would help convince Beijing to fully reopen the mainland Chinese border, an insider told the Post on Friday, explaining why authorities had cut the price of tests.

The Centre for Health Protection said daily infections had stabilised to between 3,500 and 4,500 after steadily dropping from a recent peak of 10,586 recorded on September 1, with many of the cases involving the BA.5 strain of Omicron.

The declining cases had allowed public hospitals to resume 80 per cent of their non-emergency services, which had been scaled back due to the surge in cases over the summer, the centre's Dr Albert Au Ka-wing added.

"We have to closely monitor new variants," he said. "We believe our current measures are effective in stopping further spread in the community, especially when there are new variants emerging overseas."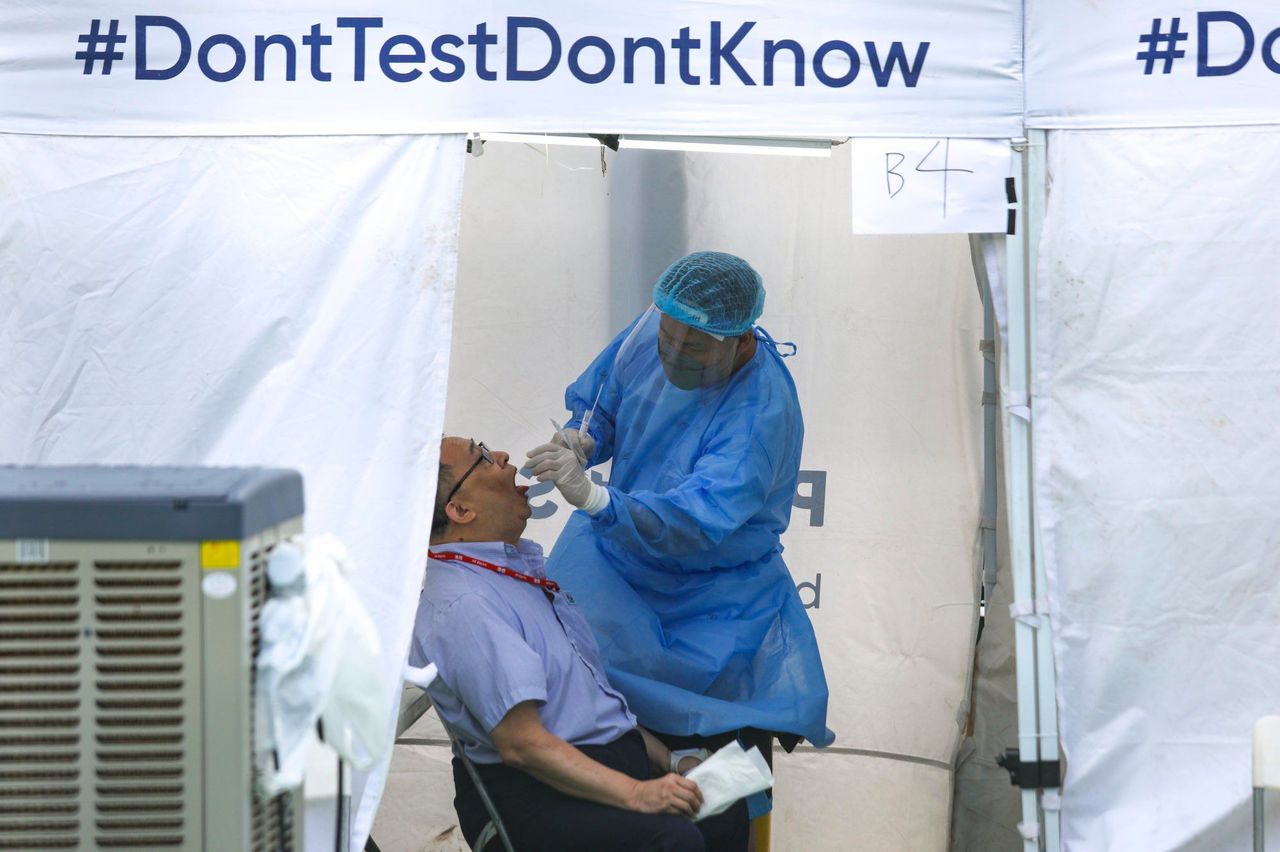 Authorities have stressed the need for Covid-19 testing, especially as the flu season nears.

But infections could easily explode again without warning, he added, pointing to Singapore, where the subvariant known as BA.2.75 had fuelled a doubling of daily cases from about 2,000 to 4,000.

"There is evidence that it could have a greater ability of evading vaccine protection and causing reinfections," he said.

The city recorded 4,369 coronavirus infections on Friday, including 386 imported ones, and two related deaths. The Covid-19 tally stands at 1,792,024 cases, with 10,202 fatalities.

Imported infections have risen slightly after the city ended hotel quarantine for incoming travellers late last month and switched to a "0+3" scheme requiring arrivals to only undergo three days of medical surveillance. Health experts and business community leaders have urged the government to go further and scrap all Covid-19 rules applying to arrivals, although a source told the Post city leader John Lee Ka-chiu was not expected to announce any such move in his policy address on October 19.

Au stressed the city needed to continue to test travellers to protect against new variants, noting that currently about 3 per cent of arrivals tested positive at the airport, compared with less than 1.5 per cent in late September.

Thomas Tsang Ho-fai, an honorary consultant for the Department of Health, underscored the importance PCR tests, masks and vaccination played in managing not only Covid-19 but also the seasonal flu, which regularly flared up in winter.

"There are about 300 to 400 deaths from flu in Hong Kong each year," he said. "A co-infection of flu and Covid-19 could cause very serious illnesses, especially for the elderly and children."

Stressing that the coronavirus continued to evolve, he added: "We must root out the new variants and evaluate how they may affect the outbreaks. For example, travellers must do a PCR after arriving in Hong Kong so that we can analyse the virus. This is the scientific rationale behind what we do."

Authorities announced on Thursday they would increase the number of testing centres from 71 to 85 from Friday, putting one within a 15-minute walk of an estimated 5 million residents. They also said the price of a PCR test would be cut from HK$240 (US$31) to HK$150.

An insider familiar with the situation said the government wanted to make testing a regular aspect of residents' lives as part of its push to convince Beijing to ease limits on traffic across the border.

"The [PCR test] requirement is a mid-step of reopening. We hope to be perceived by Beijing and the outside world that we are ending curbs prudently and gradually. This message is important in cross-border negotiations," the source said, referring to ongoing talks on adopting a reverse quarantine mechanism, where residents isolate in the city first before going north, to increase entry quotas.

In Singapore, fully inoculated travellers, who have received at least two doses of a vaccine, are not required to undergo any Covid-19 testing before or after arrival, while those who have yet to complete their vaccination need to undergo a PCR test within two days before departure.

In the United States and Britain, travellers are not subject to any testing prior to and after arrival, regardless of their vaccination status.

Secretary for Health Lo Chung-mau said in an interview with the Post in July that he hoped to see PCR tests made cheaper and that the government wanted to increase reliance on the more precise screening method to help curb the number of Covid-19 cases.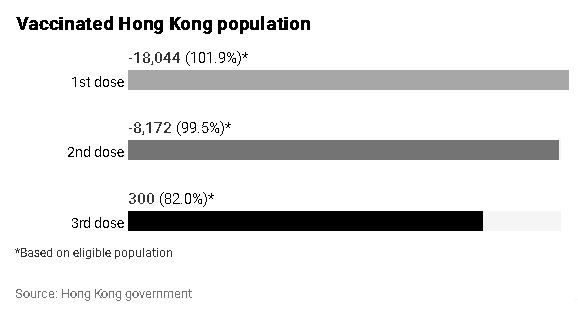 City leader Lee reiterated around the same time that Hong Kong would not adopt a "lie flat" approach to anti-epidemic work and would maintain targeted methods to get the best effects at the lowest cost.

Dr Larry Lee Lap-yip, a chief manager of the Hospital Authority, said healthcare facilities had been returning to normal operations, including resuming visitations at 26 non-emergency departments and closing one designated Covid-19 clinic this week.

The authority also announced later in a press statement that from next Thursday, visitations would also resume at acute and specialist wards across 38 hospitals.

But Lee sought to offer assurances that hospitals could quickly respond to any rebound in coronavirus infections or surge in seasonal flu.

"We are fully prepared, even if we face a double whammy of flu and Covid, we are confident we can handle it," Lee said, adding the authority was monitoring bed usage daily and working to bolster cooperation among hospitals across the city's districts.