Woman who dined at Moon Palace where Omicron cluster has emerged is listed as suspected Covid-19 case; Cathay Pacific sacks two employees for flouting isolation orders.
An Omicron outbreak tied to a Hong Kong restaurant has grown after another patron was suspected to have contracted Covid-19 while dining there this week, triggering a lockdown and throwing into jeopardy the launch of the government's quarantine-free travel scheme across the mainland China border.

As residents wearily crossed into their third year of living with the pandemic, the costly but effective defences keeping the virus largely at bay were now at risk of being overrun by the highly transmissible variant.

Nearly all of Hong Kong's 95 Omicron infections have originated from overseas, but Hong Kong on Saturday confirmed its first local cases, involving two people who ate at the Moon Palace restaurant at the Festival Walk shopping mall in Kowloon Tong.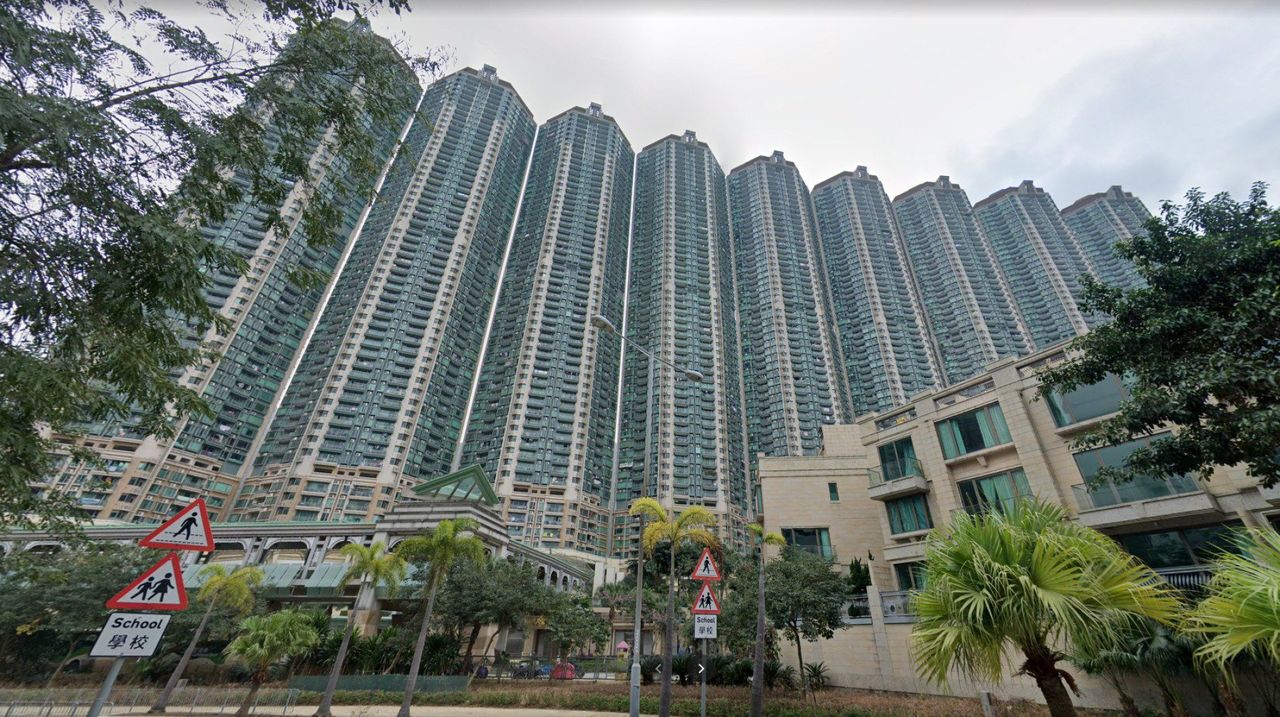 Caribbean Coast in Tung Chung.

Another diner, a 50-year-old woman, was listed as a preliminary-positive case, according to health authorities. All three are believed to have contracted the virus from a Cathay Pacific aircrew member infected with Omicron who visited the establishment even though some were sitting fairly far apart.

While the outbreak tied to Moon Palace remains small, it posed enough of a health threat to possibly delay the launch of the travel scheme allowing residents to travel to Guangdong province without undergoing quarantine.

Tam Yiu-chung, the city's sole delegate to China's top legislative body, said it was uncertain whether the programme would begin by Lunar New Year in February as intended.

"The recent transmission in the [Hong Kong] community is worrying," he said. "If there are local cases in Hong Kong, how could we demand for the border reopening?"

Health authorities also ordered three residential buildings into lockdown to screen residents, including Block 6 of Villa Athena in Ma On Shan, where the third restaurant patron lived.

Making her first such visit in nearly a year, city leader Carrie Lam Cheng Yuet-ngor inspected testing being carried out at Tower 6 of the upscale Caribbean Coast Phase 2 private housing complex in Tung Chung after a 28-year-old Cathay female aircrew member was among the latest preliminary-positive cases.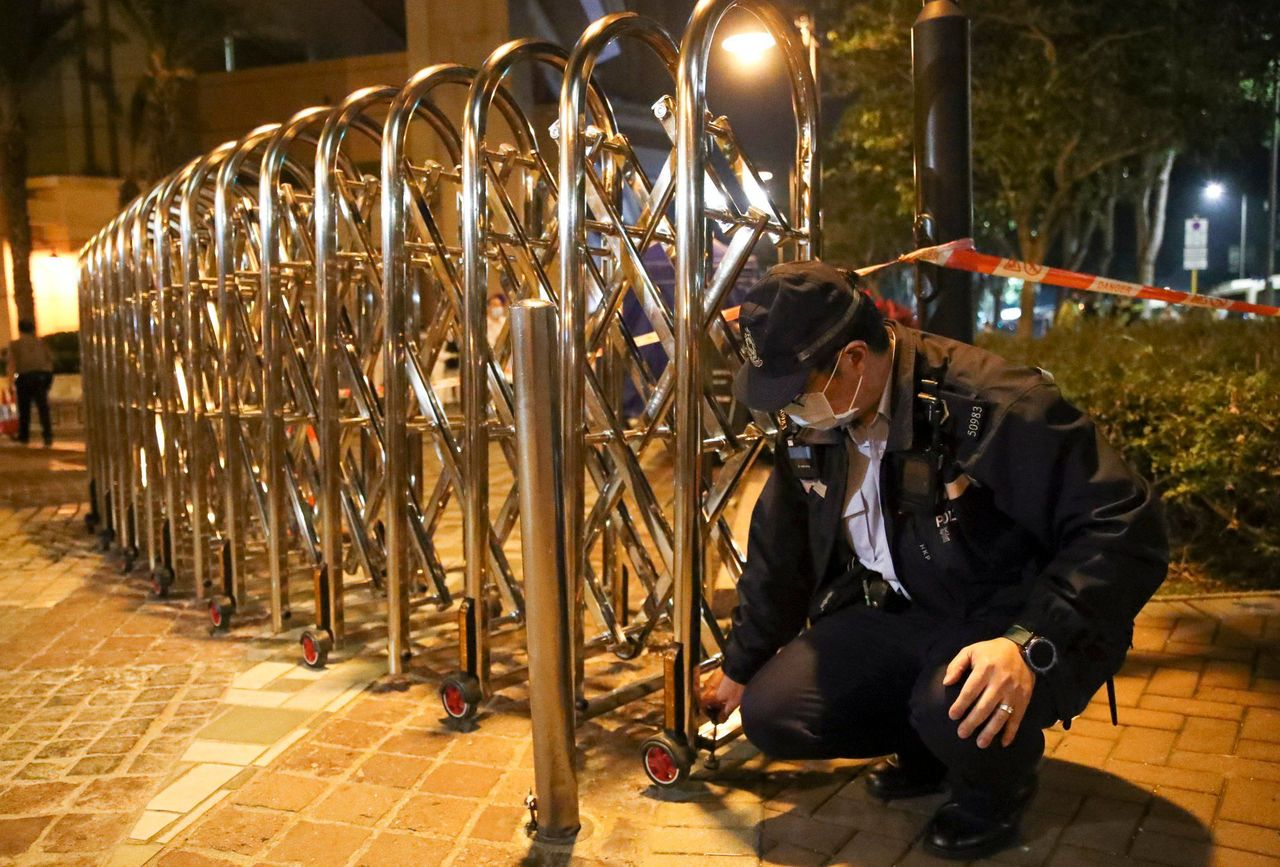 Part of Caribbean Coast Tung is locked down for testing on Saturday.

Lam, who stayed for about 10 minutes without taking questions from the media, was accompanied by Secretary for Food and Health Sophia Chan Siu Chee and Secretary for Home Affairs Caspar Tsui Ying-wai.

The Cathay worker arrived in Hong Kong from Los Angeles on December 27 and went for regular compulsory testing on December 29, only to develop symptoms that evening. She told authorities she had stayed with a friend at Caribbean Coast three days after arriving in the city.

Officials also locked down her residence at Nam Tin Building on King's Road in North Point for testing. By staying in two places within the span of three days, the woman could be found in violation of isolation rules for aircrew.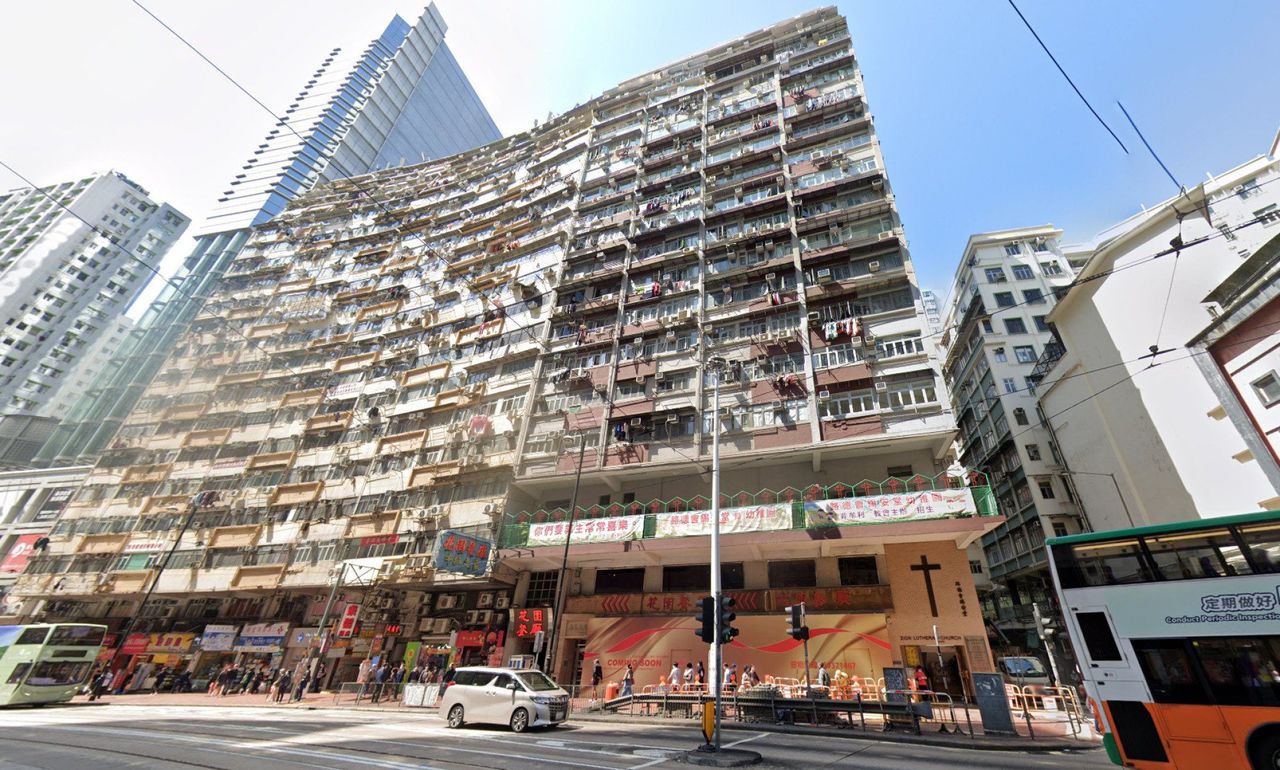 Nam Tin building in North Point.

According to the government, four Cathay employees earlier broke isolation rules by leaving their homes for non-essential purposes over the past week, with some visiting popular bars and dining spots across the city. They have all been confirmed as infected with Omicron.

But Cathay has said that only some of those employees violated the stay-at-home order, and announced in the evening it had fired two of the four aircrew members. It pledged to continue to work closely with authorities to ensure public health protection.

Health authorities confirmed 17 coronavirus cases on New Year's Day, all but one of which were imported. The sole local infection involved a 30-year-old female airport ground staff employee who was suspected to have been in contact with passengers.

The city's Covid-19 infection tally stood at 12,667 cases, with 213 related deaths. Less than 30 preliminary-positive cases were recorded. Eight previously identified cases were confirmed to involve Omicron on Saturday.

According to the Centre for Health Protection, none of the 44 environmental samples taken from Moon Palace restaurant tested positive for the virus. Authorities had previously said ventilation in the restaurant was uneven, and they were only able to contact 80 of the 200 patrons who were there during the relevant time frame.

Government pandemic adviser Dr David Hui Shu-cheong said some diners had not undergone testing yet which might increase the possibility of a community outbreak, and he urged authorities to track down the remaining ones as soon as possible.

He added that the 50 year-old female diner had been fully vaccinated last year but he believed her antibodies had declined, weakening her protection against Omicron, and called on the public to get the third dose of vaccine.

Professor Ivan Hung Fan-ngai, co-convenor of the Expert Committee on Clinical Events Assessment Following Covid-19 Immunisation, said Hong Kong should adopt a two-pronged approach to contain the spread of Omicron by tightening social-distancing rules and possibly allowing children below the age of 12 to receive German-made BioNTech jabs before Lunar New Year.

The incubation period of Omicron was shorter and the variant could spread more rapidly than the original version of the virus, he warned.

"We know that the transmissibility of the Omicron variant is double or three times higher than the Delta strain," Hung told a radio programme. "If we do see more cases [locally], then we would have to tighten social-distancing measures."

Only 72 per cent of the eligible population have received at least one vaccine dose, while 69.2 per cent have taken two shots. But the vaccination rate for the elderly remains stubbornly low at around 20.5 per cent for those aged 80 or above and 48 per cent for the 70 to 79 age group.

"If we expect to make the vaccine bubble policy more stringent before Lunar New Year, we don't want children to be left out by then," Hung said. "We have to lower the approved age for the vaccine in the coming four weeks."

The manufacturer of the BioNTech vaccine was expected to apply for permission to offer the shots to children aged between five and 11 soon, he added.

Meanwhile, a 61-year-old man became the first patient infected with Omicron to be listed in serious condition, according to the Hospital Authority. He arrived from the United Kingdom on December 20 and was transferred to the intensive care unit on Friday. He suffers from diabetes, hyperlipidemia and obesity.