Respiratory expert warns of increasing infection risks for elderly and unvaccinated, who face a higher likelihood of 'hospitalisation and possible mortality'.
A rising number of Covid-19 cases were detected at Hong Kong hospitals and care centres for the elderly, with a health expert warning that unvaccinated and older residents were at risk.

Respiratory expert Dr Leung Chi-chiu said that outbreaks at care homes would increase the risk of infections for elderly and unvaccinated residents, noting they carried a "very high risk for hospitalisation and possible mortality."

The city confirmed 140 cases on Sunday, the highest since July 2020, which saw 149 infections in a single day during the height of the third Covid-19 wave.

Among the confirmed cases, 125 were locally transmitted, including 17 from outside the estate and four with unknown sources. The other 15 were imported.

Several infections were linked to homes for the elderly and hospitals, with Hospital Authority Chief Manager Dr Larry Lee Lap-yip, confirming that two medical professionals had tested preliminary-positive for the virus.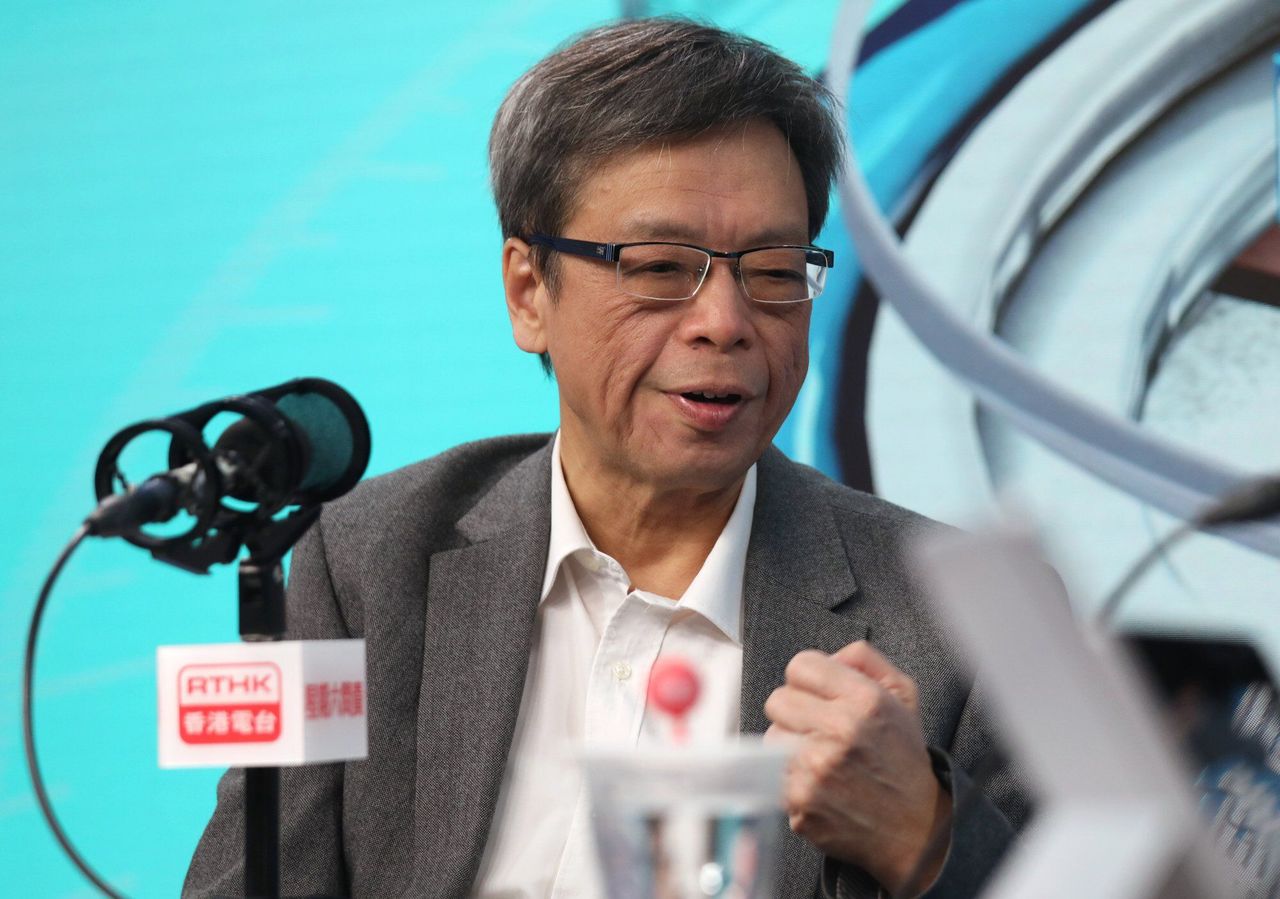 Dr Leung Chi-chiu.

One of the medical professionals, a 50-year-old assistant who worked at Prince of Wales Hospital in Sha Tin, lived in Yat Kwai House, where residents have been locked down with 126 recorded infections in total.

"Six patients were listed as the assistant's close contacts. We also arranged for over 140 workers to get tested," said Lee, adding that the 50-year-old had not performed any high-risk medical procedures.

The second medical worker, a 53-year-old patient service assistant at Princess Margaret Hospital in Kwai Chung, assisted nurses with procedures from January 18 to 22 at the intensive care ward of the paediatrics department.

The two medical professionals had previously met, with the 53-year-old visiting the 50-year-old's flat in Yat Kwai House alongside three others.

Infections were also reported at homes for the elderly, with a cleaner at the Salvation Army Nam Shan Residence for Senior Citizens testing preliminary-positive. The employee had no direct contact with residents, but everyone at the facility will undergo testing.

A nurse who dispensed medicine at two centres for the elderly at Kwai Chung Estate also tested positive, resulting in 52 residents being quarantined at the AsiaWorld-Expo facility.

The four cases of unknown sources included an 18-year-old student at Delia Memorial School in Mei Foo who lives in Fu Tak House in Tai Wo Hau, according to Dr Chuang Shuk-kwan, head of the Centre for Health Protection's communicable disease branch.

A lift maintenance worker also tested positive in a separate case involving the L452R mutation and was suspected to be related to the Delta variant.

Other cases included a six-year-old boy who lives in Tung Chung, with Chuang adding that he had regularly visited a nearby playground, and two infected diners eating at separate tables at the Star Seafood Restaurant in Sai Ying Pun.

"The two diners visited on January 17 … According to records, they likely entered around the same time, but one of them sat at the left side while the other sat at the right," Chuang said.

She added that officials were testing the restaurant's air ventilation to determine how the diners had been infected.

Government pandemic adviser Professor David Hui Shu-cheong said that he believed the large outbreak at Kwai Chung Estate could increase the likelihood of community infections.

"The number of cases there is increasing rapidly, these people were also in the community before restricted testing. Time will tell how many more cases will come up, I think it's worrying," Hui said.

More than 100 people tested preliminary-positive on Sunday. The city's overall confirmed tally currently stands at 13,286, with 213 related deaths.