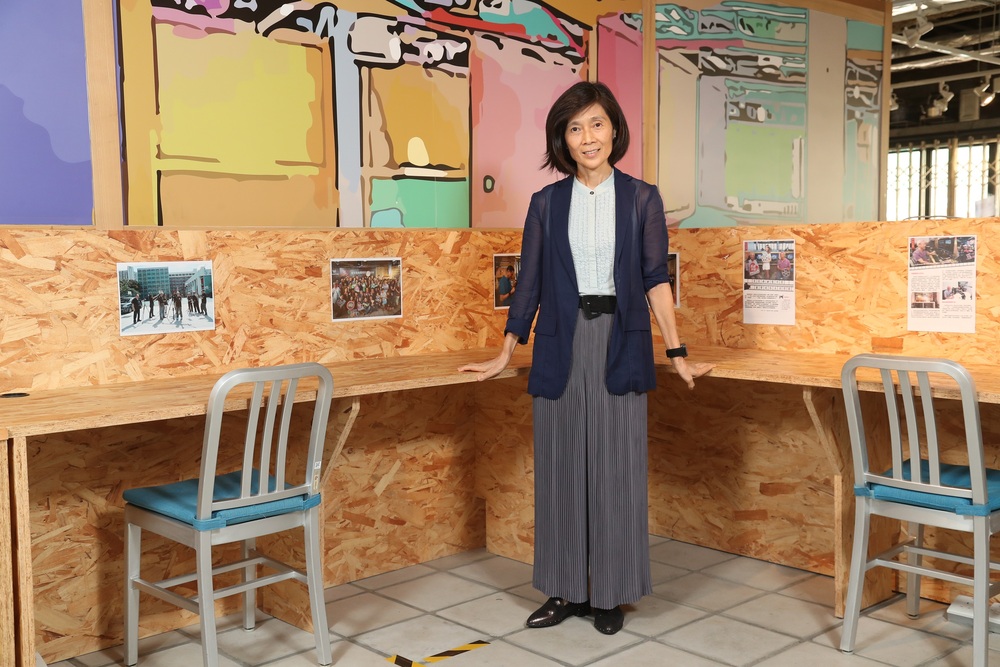 Cousin of ex-chief secretary Anson Chan arrested in police's Stand News raid
Christine Fang Meng-sang, cousin of pro-democracy former Chief Secretary Anson Chan Fang On-sang, and Cantopop singer and activist Denise Ho Wan-see were among the former Stand News directors arrested on Wednesday.
Being a member of the renowned Fang family, Fang has taken a different path than her relatives, many of whom were doctors and lawyers, including her father and prominent bone surgeon. Sir Harry Fang Sin-yang.

Instead, she went into social work, graduating from the University of Hong Kong in 1980 with a bachelor's degree in social work.

After university, she joined the Hong Kong Red Cross in 1989 and was appointed secretary-general in 1993.

During her service at the Red Cross, she supported humanitarian actions including assisting victims of the genocide in Rwanda and supporting victims of natural catastrophes on the mainland and other locations.

She subsequently obtained a master's degree in social service administration from the University of Chicago in 1998.

In 2001, she was appointed the chief executive of the Hong Kong Council of Social Service, an umbrella group consisting of over 400 non-government organizations providing 90 percent of social services in the city.

Fang also was a member of the Independent Police Complaints Council and Housing Authority, as well as a director of the MTR Corporation, before she retired in 2013.

Unlike her cousin Anson Chan, who was vocal on current affairs and even briefly joined the political circle as a lawmaker after her retirement as the city's first chief secretary, Fang had remained low profile and rarely made public comments on politics, until she joined the anti-fugitive protests on streets on June 9, 2019.

She even spoke on the stage in an assembly on June 14, 2019, two days after protesters besieged the Legislative Council complex in Tamar, when she expressed support of the protests but said they should remain peaceful.

In an interview with pro-democracy online media outlet Citizen News the following month after the protesters rampaged the Legco building, Fang said she understood the youngsters, and that they did not mean to vandalize, but to make a statement on "the broken constitution."

Quite the opposite of Fang, Ho has made a name for herself internationally as well as at home with her participation in many protests.

An administrator of Ho's social media account posted yesterday that Ho was fine and that she asked people who care about her not to worry.

She was supposed to perform in an online concert on Sunday, but it will likely be canceled.

She first rose to fame for her hit albums in the early 2000s, before becoming prominently vocal on political issues during Occupy Central in 2014, which she actively participated in and was among the activists who stayed until the police clearance.

At the time, she was arrested for illegal assembly and obstructing a police officer but no charges were pressed against her.

But the mainland blacklisted her and in 2016, international beauty brand Lancome canceled a concert campaign with Ho after it had received heavy criticisms from state media Global Times and mainland netizens.

In recent years, Ho, who was born in Hong Kong but grew up in Canada, has spoken in the United Nations and the United States Congress about democracy in the SAR.

Ho was also one of the trustees of the suspended 612 Humanitarian Relief Fund established in 2019 to help arrested protesters. The fund ceased operations in October.

Another trustee of the fund was barrister and former lawmaker Margaret Ng Ngoi-yee, who was another former Stand News director arrested today.