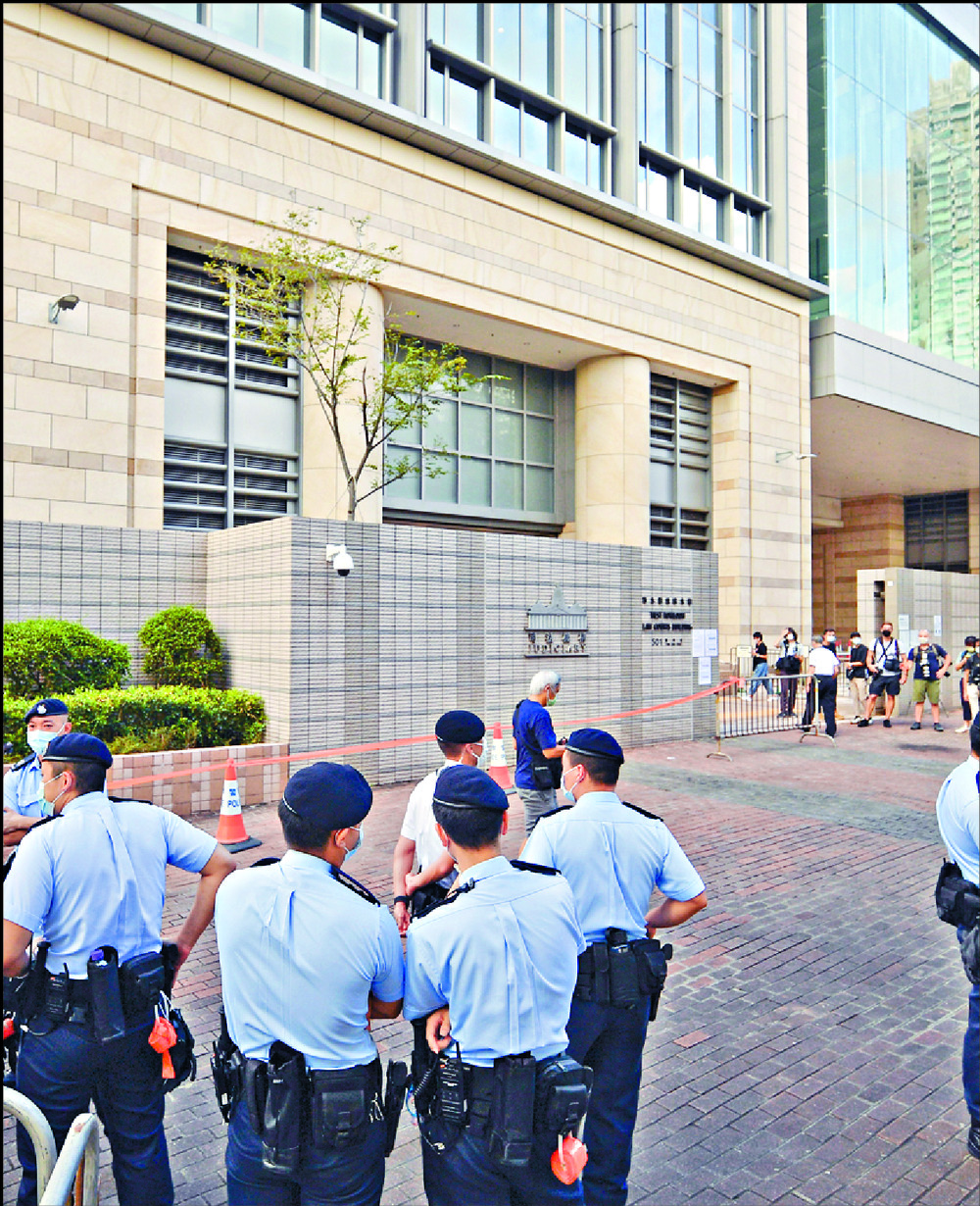 Courts toughen up on security
Security screenings will begin at West Kowloon law courts building from next Saturday, the judiciary said, one month after a letter containing white powder was sent to a judge in the building.
Under the new arrangement, visitors will be required to undergo security procedures when visiting facilities from the first to the 11th floor of the Sham Shui Po building, including courtrooms and registries.

All drinks will not be allowed to be brought into the building.

The judiciary said yesterday the security screening procedures are "part of the efforts to ensure the safety of judges, judicial officers, judiciary staff and court users."

The screening procedures include metal detectors for body scanning and X-ray baggage scanners for the inspection of personal belongings.

"The security screening procedures are intended to prevent prohibited items, such as weapons, knives, scissors, water and drinks from being brought into court premises," a spokesman said.

"The use of metal detectors and X-ray scanners can enhance the efficiency and reliability of such screenings," he added.

The judiciary noted that visitors would not be allowed to bring in drinks "out of security considerations." If they get thirsty, drinking water will be available in the building.

Court users are encouraged to bring their own cups. Visitors may also buy drinks from vending machines in the building.

The screening checkpoint is located in the atrium on the first floor.

Visitors are urged to arrive earlier as the screening process will take time, particularly during morning peak hours or after the lunch break.

A dedicated lane for screening will be assigned to regular court users, such as legal and media representatives.

National security law trials are often held in the building.

Trials involving rioting charges from the district court in Wan Chai are also occasionally held there.

The new security checks came after suspicious letters were sent to several court buildings last month, including the West Kowloon one.

A letter containing white powder was sent to the building on November 11, resulting in eight people being evacuated.

The letter was addressed to deputy district judge Kathie Cheung Kit-yee.

Police have classified the case as criminal intimidation and identified the powder as caustic soda.

Another suspicious letter containing a meat-like substance was found by a Cheung Sha Wan post office employee on November 24.

The letter was sent from Taiwan and was also addressed to the West Kowloon law courts building.