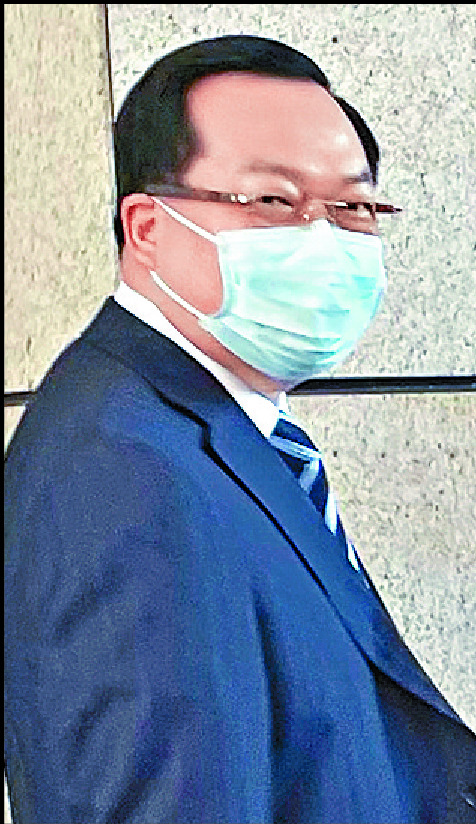 Court hears of 'attack' by finance firm boss
A Lantau house owner yesterday told a district court of how his neighbor, the chairman of a listed financial company, and his renovations worker attacked him with a rock after a row over video taking.
Alexander Robert Medd was testifying before deputy judge Peter Hui Shiu-keung against Hong Kong Finance Investment Holding Group head Hui Chi-ming, 56, and decoration worker Chan Ming-leong, 55. Hui pleads not guilty to two counts of common assault, one of criminal damage and another assault occasioning bodily harm while Chan pleads not guilty to one count of wounding with intent and another of common assault.

Medd owns a mansion in Tai Long Wan Tsuen with his wife, and they have been living there for almost 10 years, while Hui bought a property near Medd's mansion five years ago, with a narrow strip of government land separating their properties.

On March 29, 2020, Medd and his 19-year-old son, George Thomas Robert Medd, saw Hui, Chan and a third man walking across the strip, with Chan and Hui recording videos on phones, and then turning to film Medd's house.

Medd said he recalled Chan had trespassed on his land and attacked other village residents before, and, feeling at risk, used his phone to film them.

Hui is said to have picked up a rock and tried to throw it at him, then reached across a fence to try to grab Medd's phone but dropped the rock. Chan then picked it up and used it to attack Medd three times on the head and once on the body.

Hui and Medd fell into the garden, with Medd dropping and damaging his phone. Medd's son tried to get the phone case but was slapped away by Hui who charged and threatened him.

Medd was taken to North Lantau Hospital that night for injuries on his right foot and upper back, and a laceration on his head that required stitches.

Chan and Hui were arrested, with Hui treated for neck, shoulder and chest injuries and ischial tuberosity.

The trial continues today.