Courier Wong Chun-kit reposted footage of anthem blunder with text praising mix-up, with prosecutors telling court such acts could encourage others to flout law.
A Hong Kong man admitted "supporting acts of insulting the national anthem" by reposting footage of a protest song being played at a rugby match in South Korea, as a court convicted him on Friday under a colonial-era sedition law.

Courier Wong Chun-kit, 42, had shared two posts on Twitter where the original authors praised the blunder in Incheon on November 13 when the visiting Hong Kong team faced the host nation in the tournament's final, the West Kowloon Court heard.

Tournament organiser Asia Rugby erroneously played the anti-government protest song "Glory to Hong Kong" instead of "March of the Volunteers" before the match. They later admitted to downloading the wrong song from the internet and apologised for the mix-up.

One of the tweets shared by Wong showed the viral video clip and a statement that read: "Thanks to Incheon, South Korea, for recognising Hong Kong's national anthem." The same footage appeared on the other tweet, which said: "You're not wrong! It's the national anthem!"

Prosecutor Vincent Lee Ting-wai said reposting the footage alongside those remarks constituted a seditious act as it was capable of inciting others to flout the law or any lawful order.

The two tweets were among 113 seditious publications the defendant made on Facebook, Twitter and Instagram between January 2021 and November this year.

Other provocative content created by Wong included posts where he attacked Chinese President Xi Jinping by telling him to "stop and get out" of Hong Kong during his visit to the city on June 30 and July 1 this year, the court heard.

The defendant also insulted the Chinese flag, the Hong Kong government and police, urged others to avoid Covid-19 vaccinations and incited separatism with calls such as independence for Guangdong province, the prosecution said.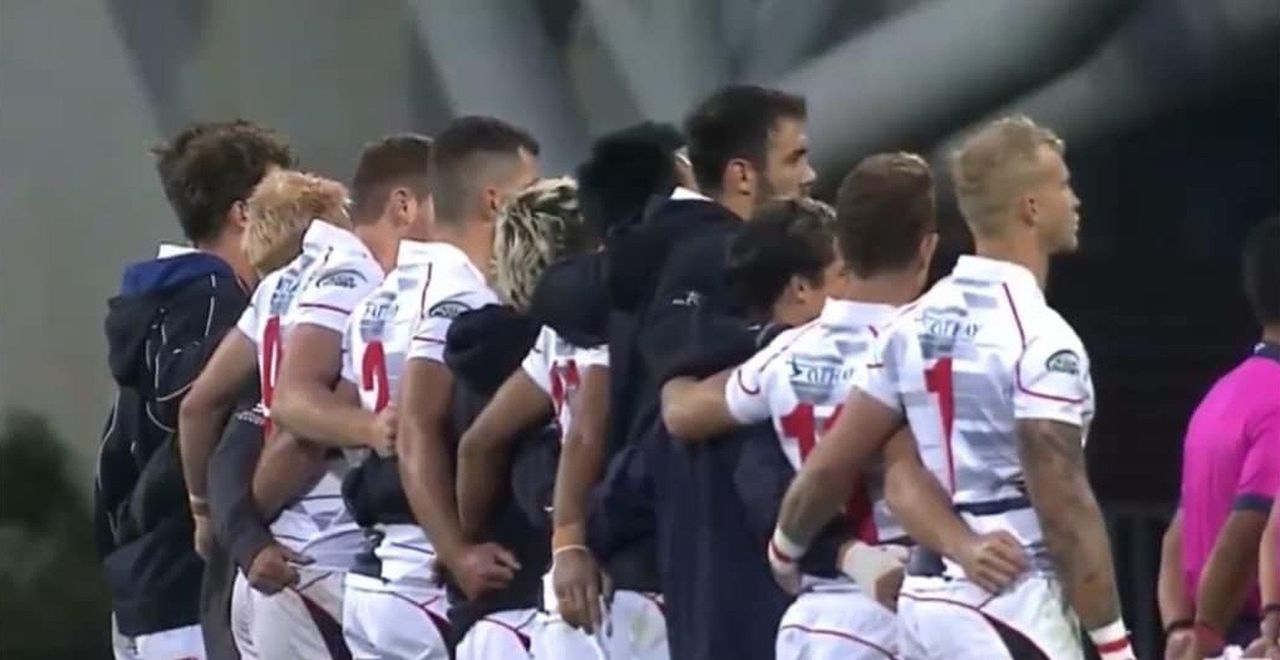 Wong Chun-kit had reposted footage of an anthem blunder at an overseas game on social media, alongside remarks praising the mistake.
He pleaded guilty to committing seditious acts before Chief Magistrate Victor So Wai-tak, an arbiter approved by the city's leader to oversee national security cases.
The courier said he was sorry for his "reckless" acts and promised to remove all of his social media accounts. His legal counsel explained that Wong wanted to get out of jail as soon as possible to take care of his ill mother.
The magistrate extended Wong's remand in custody until sentencing on January 5, pending his background report.
Also on Friday, a former bank employee received eight months in jail for publishing 37 seditious statements on LIHKG, a forum popular among anti-government protesters, between January 2021 and September this year.
Choi Chun-nok, who had worked as a risk analyst until last year, had called for foreign sanctions on government officials and city judges, and depicted China as a terrorist country, prosecutor Lee told the West Kowloon Court.
The 30-year-old also called for the "execution" of "rogue" and "Nazist" judges and welcomed the United States to initiate a bombing attack on police and military premises in the city, the court was told.
Magistrate So said in sentencing that the offensive comments went beyond mere criticisms of the judiciary and amounted to beautifying and abetting violence, adding a deterrent penalty was needed to prevent others from putting such "extreme and unlawful" thoughts into actions.
Sedition is punishable by up to two years imprisonment upon a first conviction.