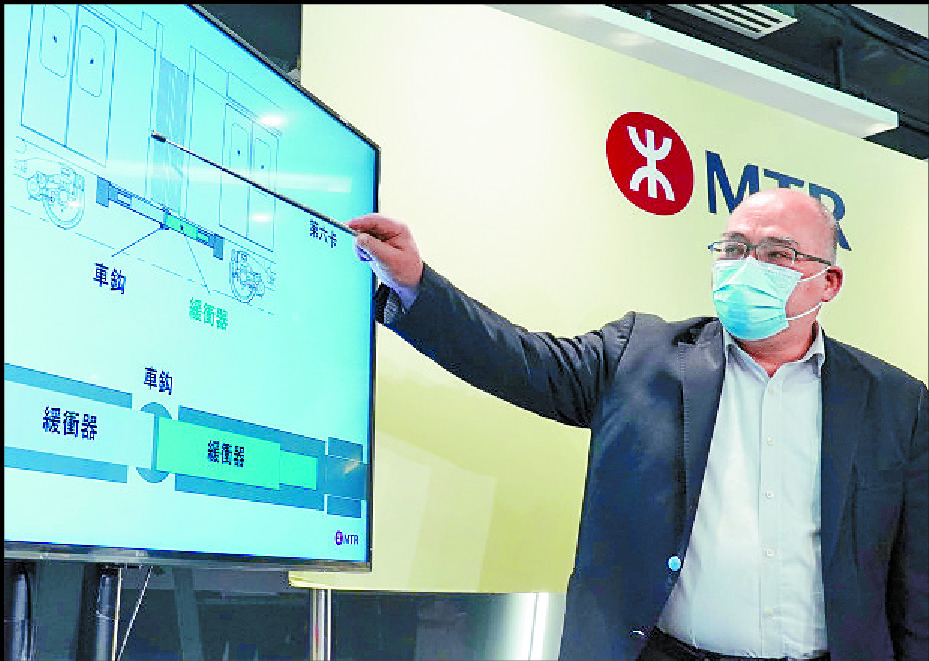 coupling blamed for MTR upset
The energy absorption device of the coupler connecting the sixth and seventh carriages of the train involved in Monday's serious disruption on the Tseung Kwan O line was dislodged during rush hour, MTR Corp said in an initial report.
The malfunction resulted in the gangway between the sixth and seventh cars being lengthened, activating the train's fail-safe mechanism and bringing the South Korean-made "K-train" to a stop.

The announcement came days after the malfunction caused the second serious incident in a month.

The mishap disrupted services during morning rush hours between Tiu Keng Leng and Po Lam stations, and between Tiu Keng Leng and Lohas Park stations for about four hours, and forced 1,500 passengers to walk though the tunnel to the Tseung Kwan O station.

Operations director Tony Lee Kar-yun said the manufacturer of the component has sent representatives to Hong Kong to help with the probe. An initial report has been submitted to the government.

"We will conduct an in-depth investigation to confirm the cause of the incident and review the handling of the incident, and put forward improvement measures," Lee said. "The corporation will complete the investigation in two months and submit the report to the government.

"We sincerely apologize for the incident and thank passengers again for their patience and understanding."

He said the couplings were not detached or damaged, and the two carriages did not separate from one another.

As advised by the supplier, the MTRC has arranged for immediate inspections of couplers of the same type. The supplier also confirmed safe operation of similar installations on operating trains.

Lee said the operator will complete and submit to the government by February 4 a detailed report requested by the Electrical and Mechanical Services Department.

The Legislative Council member for the New Territories South East constituency, Stanley Li Sai-wing of the Democratic Alliance for the Betterment and Progress of Hong Kong, said he was disappointed that the rail operator did not disclose when the last inspection was conducted, adding that its guidelines were outdated.

"I urge the government and the MTR Corp to investigate as soon as possible whether it is the aging of the trains or insufficient maintenance personnel that caused the malfunction," he said.