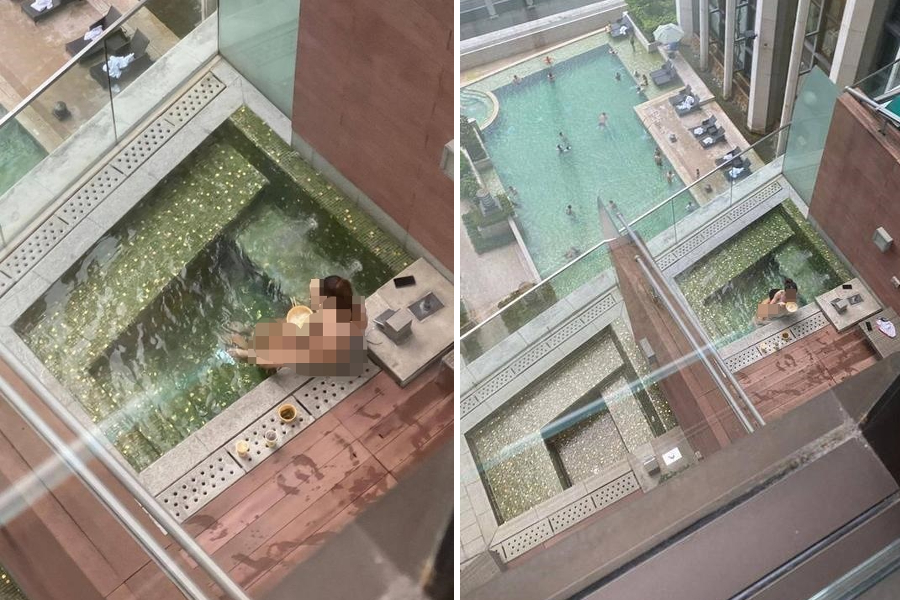 Couple filmed having sex in hotel open-air bath
A man and a woman were captured having sex in an open-air bath of a hotel.
Two videos circulated online filmed the duo having fun and sexual acts in the water. It was suspected to be filmed by people living upstairs.

The hotel was believed to be in North point with some rooms equipped with a private open-air Jacuzzi.

One of the videos lasts some 21 seconds, showing the woman with her back to the man, both dipping in the bath, while the man hugs the woman and shakes the body.

Another clip, about 11 seconds long, shows the woman sitting at the edge of the bath and eating, while the man sticks his head between her legs.

Barrister Albert Luk Wai-hung commented previously on a similar incident that a person who, without lawful authority or excuse, in any public place or in view of the public indecently exposes any part of his body shall be guilty of an offense and shall be liable on conviction to a fine and to imprisonment for six months.

However, as for the one who published the video online, Luk said the person has violated the Control of Obscene and Indecent Articles Ordinance.