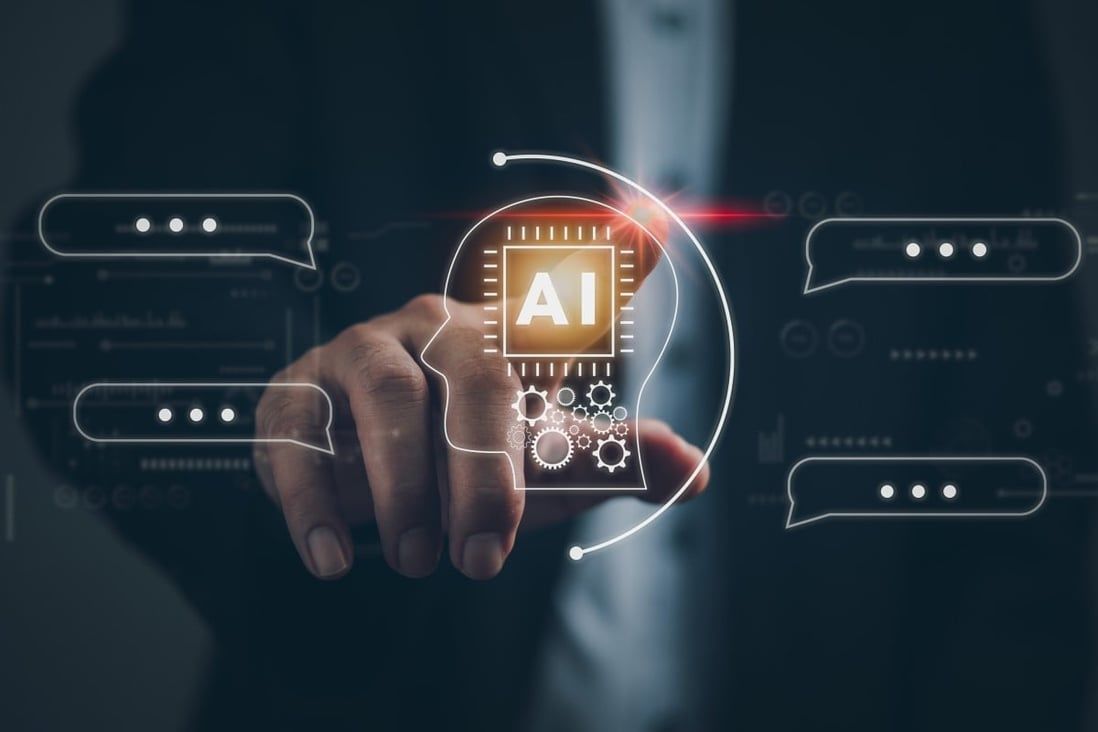 Could AI free us to return to the pursuit of wisdom?
As AI takes over the grunt work of processing and curating knowledge, the wisdom needed to develop, deploy and use that knowledge remains our work. The great traditions of wisdom in religion and philosophy will be our compass as we explore new territory.
We are hearing more about artificial intelligence and with increasing urgency. The media is abuzz over chatbots such as ChatGPT, or text-to-image software like Stable Diffusion. It's an international and local phenomenon.

In Hong Kong, educators are scrambling to make sense of this new reality even as Secretary for Innovation, Technology and Industry Sun Dong calls for an AI supercomputing centre in the city.

It's not just in education and the government, either. In the past few weeks, I've had discussions about AI with social workers, programmers, professors, pastors and financiers, each wondering how AI will affect their fields.

What is behind the uptick in awareness of these tools, and how are we to navigate the technological frontiers? While a brief grounding in the former gives us helpful knowledge, what is needed – suddenly, it seems – is wisdom to tackle the latter.

The growing awareness of AI-related programs can be ascribed to access and awe. Long-simmering ingredients like natural-language modelling, databases of human feedback and sophisticated machine perception have recently become accessible for sampling by a non-technical audience.

Your child in Form 5 need not be a computer expert to create a graphic of a Pokémon riding a pizza, with Stable Diffusion. Your colleague need not work all night to produce a believable debriefing for your boss now there is ChatGPT. Both can be done in less time than it takes to read this article. ChatGPT, Stable Diffusion and many others are freely available, and becoming virally popular.

Their recent virulence is linked to their new viability. For years, we could play with AI-powered chat, and even AI-created image software. But only lately has the output of these tools achieved levels that consistently pass as human-made. What had been fodder for funny stories has become a fascinating (or frightening) development.

These tools are now so convincing and accessible that they are becoming a puzzling part of our lives. Our universities have started delineating standards of use, and secondary schools are likely to follow. Our conversations about AI-related tools have shifted to what they can do, not what they will do.

Deciding how we use these tools – capitalising on their promise and cautioning about their pitfalls – is the task at hand. Essays written by chatbots are indistinguishable from much student writing, and work in one language can be translated into another without a student's effort. I am one educator who wouldn't mind seeing a return to in-class writing, but approaches in schools must change, and quickly.

This is where wisdom, rather than knowledge, should become the compass as we explore new territory. This is doubly true. First, much work in the so-called knowledge-based economy is becoming co-opted by AI. These new tools process knowledge at scales and speeds humans are incapable of, curating information on demand.

But wisdom, the practical use of knowledge, remains a domain of human contribution. AI is becoming more attractive because it simulates elements of human wisdom; critical discernment and creative development are emulated by its programming. But the means and ends of this discernment and the success of this creativity should remain firmly in the hands (or heads and hearts) of humans.

The means, or ways in which programs process knowledge arise from the practical wisdom pursued by creative programmers and engineers. The ends, or the aims to which these programs aspire, are judged by how cleverly and convincingly useful they are to us. Wisdom in AI will remain people-centric, both in means and ends, for its development and deployment.

The second level in which wisdom serves as a compass for our uncharted AI era is in providing practical guidance. This goes beyond knowing how to use AI, to how best to use it. These tools should be guided by discernment, both for excellence and in ethics. To train future generations in what is best in quality and morality will – ironically – require familiarity with the past and its wisdom.

The classic insights of philosophy, religion and the arts, and in traditions that predate the surge in AI, hold truths that can inform our use of these new tools. One recent example is the article "Can religion save us from Artificial Intelligence?" in which Los Angeles Times writer Deborah Netburn surveys ethical concepts from ancient traditions of wisdom that apply to our contemporary tasks.

The frontiers of AI may have forced themselves upon us, but it remains for us to choose our tack and chart our path with spiritual and intellectual principles that have stood the test of time. Hong Kong is a pluralistic and cosmopolitan society, where traditional values and cutting-edge technology engage and interact. Our local universities are exploring such engagements.

Baptist University emphasises whole-person development, combining intellectual, physical, professional, psychological, social and spiritual values. Another example is the University of Hong Kong's Lead for Life programme, part of its Faith and Global Engagement initiative.

Students from all academic disciplines are gaining insights and guidance from the great traditions of wisdom in philosophy and religion. Importantly, emphasis is placed on how to live wisely, rather than learn quickly.

Perhaps the success in AI's curation and creation of knowledge will free us to return to the pursuit of wisdom – we will need it in the "undiscovered country" of artificial intelligence.