Easier to visit Hong Kong now, but mainland Chinese still face hassles returning across the border.
Property agent Glory Chen, 36, will be travelling from California in the United States, where she lives, for a Hong Kong holiday in early October.

The Guangzhou-born mother of three said she loved Hong Kong, as it was where she gave birth to her children. The family emigrated to the US, and now live in San Jose.

Chen said she had hoped to see her relatives from Guangdong as her visit coincided with mainland China's "golden week" National Day holiday, but they were unable to cross the border.

"They said they have no visa and it is still very difficult and expensive to get back to Guangzhou from Hong Kong," she said. "None of them has been to Hong Kong since the Covid-19 pandemic began in 2020."

Mainland China stopped issuing tourist visas for its residents to travel to Hong Kong in January 2020, and has not announced plans to resume the arrangement.

Jason Huang, sales director of a Guangzhou-based travel agency, said: "China has not relaxed tourist visas to Hong Kong, so very few people have business visas or study visas to go over. More importantly, it is too difficult and costly for Chinese tourists to meet the mainland's strict quarantine requirement when they return to the mainland."

Under Beijing's "7+3" entry regime, travellers to Shenzhen from Hong Kong must obtain a valid booking for seven days at a quarantine facility, before undergoing three days of isolation at either their home, a community isolation centre or a hotel.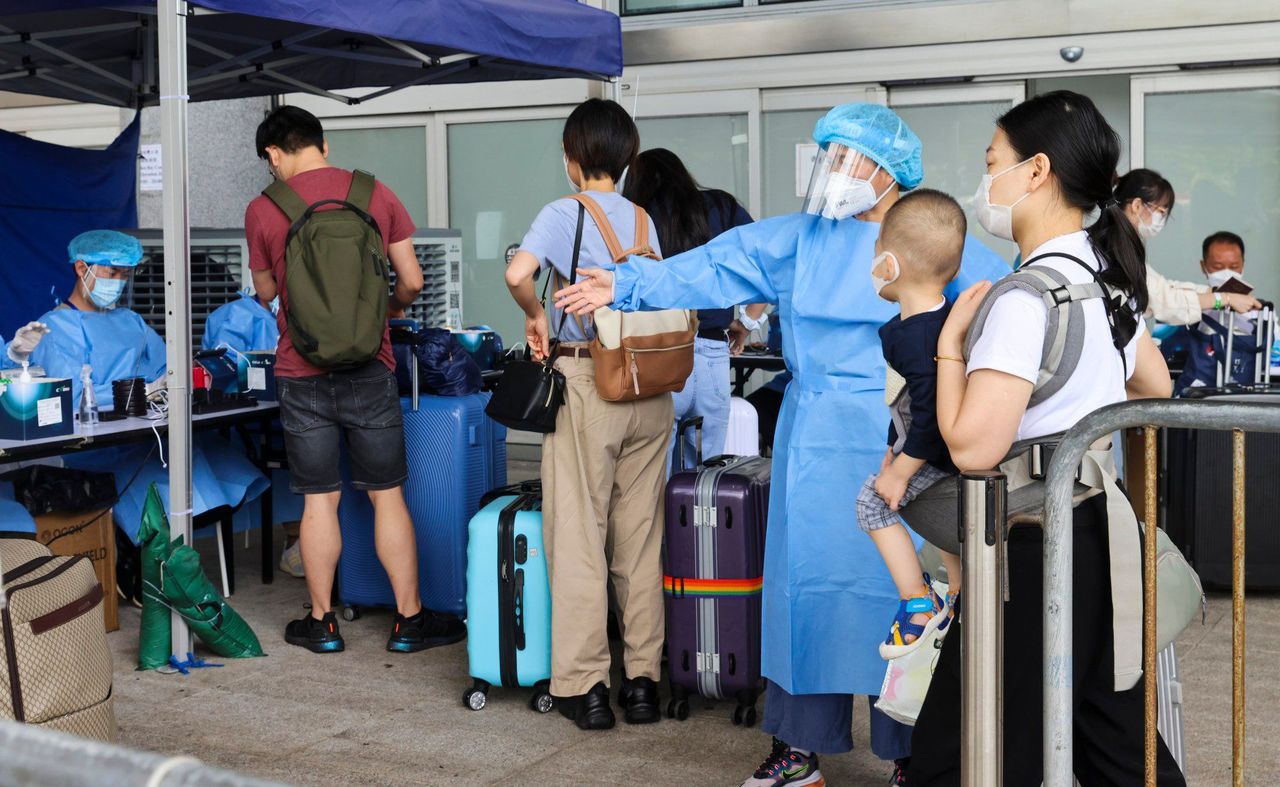 A staff member ushers travellers intending to cross the border to the mainland at a Hong Kong checkpoint.

Huang said that many mainland operators and tour guides had quit the industry over the past two years. Some were optimistic when Hong Kong eased its restrictions to a "0+3" scheme on Monday, doing away with compulsory quarantine but requiring arrivals to be monitored for Covid-19 for three days at home or in a hotel.

"But the time for opening will certainly not be this year," he said. "I would love to go to Hong Kong myself. I used to travel and shop there every two or three months before the pandemic."

Ellery Lee, a Beijing-based climate consultant with an international company, said Hong Kong's easing of coronavirus rules would encourage more mainland businesspeople to travel overseas via the city.

He has a business visa to Europe and will spend four or five days in Hong Kong in October before flying to London for a meeting.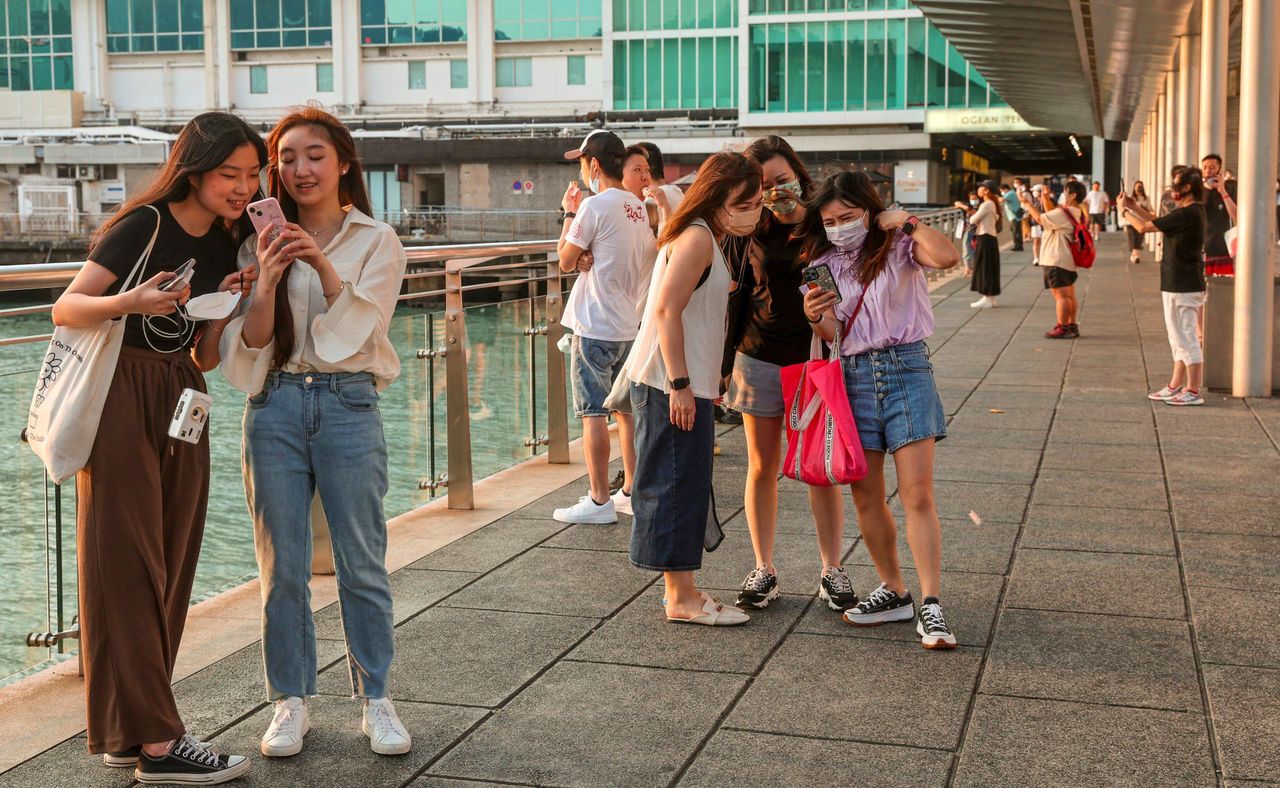 Visitors at Hong Kong's Tsim Sha Tsui waterfront.

"I can't wait to see friends in Hong Kong, go hiking and enjoy good Hong Kong food with them," he said.

However, Shanghai-based operations manager Yang Siwei said she would only consider visiting Hong Kong after Beijing lifted its travel restrictions.

"Now it's quite difficult and risky even to travel between cities in China because lockdowns can happen overnight anywhere," she said. "Students and civil servants have been asked to remain in Shanghai during the golden week. Who can afford the risk of getting Covid when travelling to Hong Kong?"