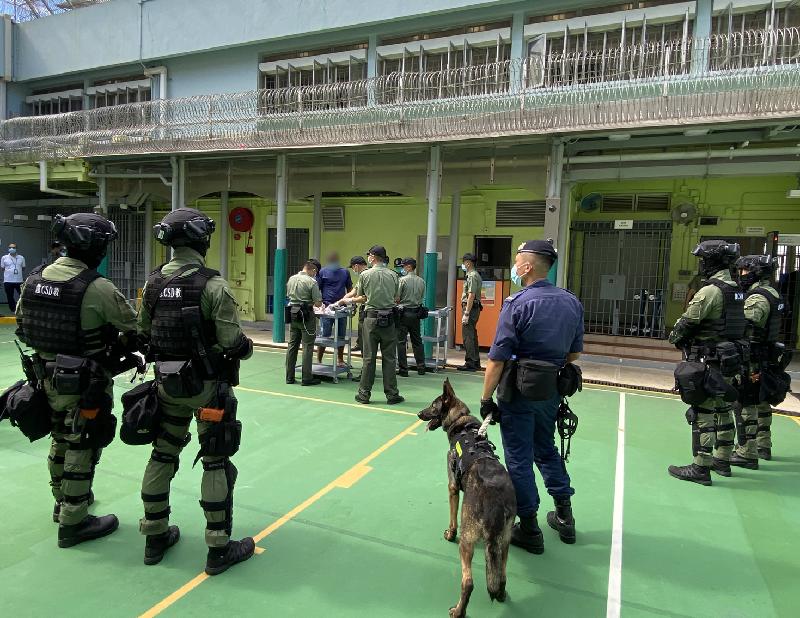 Correctional officers moved against inmates at Tai Tam Gap
Inmates unhappy with strict daily routines confronted officers at the Tai Tam Gap Correctional Institution, causing the Correctional Services Department to move against them this morning.
Two inmates refused to obey instructions from officers to line up and move to a dayroom from their cells at 7.25am. They agitated the officers and attempted to incite other inmates. Both of them were then isolated to wait for disciplinary actions.

Ten inmates then refused to eat their breakfasts in an attempt to force the institution management to cancel all disciplinary actions. The department deployed reinforcements to the facility as intelligence showed that more inmates may join the disobedience. A total of 12 inmates were isolated for investigation by 2pm.

The department stated that it would take measures to maintain stability in the facilitate, and would firmly crack down on all illegal activities.

The Tai Tam Gap Correctional Institution is a minimum security institution detaining adult male illegal immigrants.