Record 982 new infections came from abroad out of 16,953 cases in single day.
The number of overseas visitors to Hong Kong has increased by almost a quarter since travel restrictions were eased a week ago, but tourism experts warned the sector still faced a long road to recovery.

Statistics released by the Immigration Department on Wednesday showed 20,400 overseas visitors arrived between December 14 and 20, the first full week since travel restrictions were eased.

The number was an increase of 23 per cent compared with the December 7 to 13 period, when Hong Kong welcomed 16,564 visitors.

The department only includes arrivals who are not city residents or from mainland China in the "other visitors" category.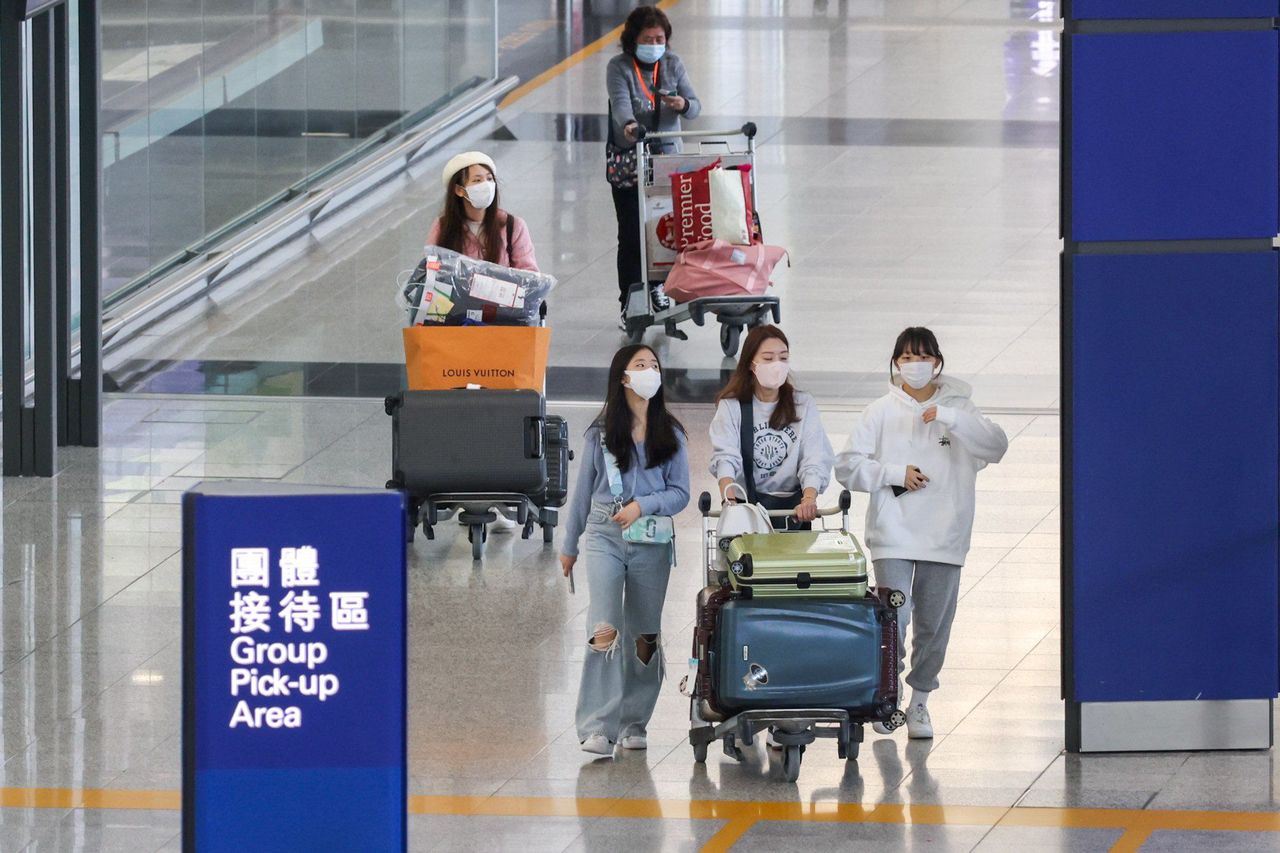 Travellers who test positive for Covid-19 at the airport are still subject to isolation rules, but coronavirus-free arrivals are allowed to move freely under the "0+0" approach.
But the surge of incomers also led to more
coronavirus
cases coming in from overseas.
Among 16,953 infections recorded on Wednesday, 982 came in from abroad – a record high since the pandemic began. A total of 50
coronavirus
-related deaths were also reported, the highest since April 14.
Despite the 18.8 per cent increase in the number of imported cases in the past week, health officials highlighted the proportion of arrivals who tested positive had remained steady and medical experts also insisted there was no cause for concern.
While more visitors are coming to Hong Kong, the level is still far below pre-pandemic levels. The city attracted a record 65.1 million visitors, an average of 1.2 million a week, in 2018, with nearly four in five from the mainland.
Travellers who test positive for
Covid
-19 at the airport are still subject to isolation rules, but
coronavirus
-free arrivals have been allowed to move freely since last Wednesday under the "0+0" approach.
They can visit earlier off-limits bars and restaurants on their first day as long as they are vaccinated.
Mainland tourists remain largely absent in the city despite some relaxation of cross-border controls, and the latest easing had little effect on their numbers. A total of 980, or 6.67 per cent, fewer visitors arrived from the mainland during the December 14 to 20 period compared with the preceding seven-day stretch.
But one of the city's attractions, Hong Kong Disneyland, reported a return of guests from places such as Thailand, Australia, the Philippines and Singapore.
The theme park last weekend also hosted the first tour group since the pandemic hit, managing director Michael Moriarty on Wednesday said.
"We are encouraged and invigorated to see more and more inbound tourists returning to Hong Kong Disneyland and Hong Kong recently," he said.
But Travel Industry Council chairwoman Gianna Hsu Wong Mei-lun said there had not been an increase in tour groups coming to the city in the past week.
She said that most people who came to the city were on business trips or independent travellers.
"With Christmas and Lunar New Year coming up, quite a lot of Hong Kong people are travelling out because of the holidays, so flight prices and availability are quite tight and expensive, so we didn't see any increase in inbound traveller groups," she said.
Hsu added that most group travellers had delayed trips until all testing rules were removed.
Arrivals in Hong Kong still have to take a polymerase chain reaction (PCR) tests when they get to the city and another on the third day after they get to the city.
The health authorities emphasised that imported cases had not put an excessive burden on the city's healthcare system.
Dr Albert Au Ka-wing of the Centre for Health Protection on Tuesday said an average of 853 imported cases a day were detected in the past week, an increase of 18.8 per cent compared with the week before.
"Imported cases still only accounted for 5.7 per cent of all infections a day," he said. "This figure has remained stable for a while."
Au added the proportion of infected travellers among all arrivals had also remained stable at 4.28 per cent.
Dr Leung Chi-chiu, a respiratory medicine expert, agreed there was no need for alarm.
"The increase is more related to people, including students, returning to Hong Kong during the Christmas holiday," he explained. "In any case, local transmission is the key driver of the local
Covid
-19 epidemic. There is nothing to worry about the incoming travellers."
The government further eased social-distancing rules from last Thursday, despite a rise in infections, and dropped capacity limits at listed premises such as bars, cinemas and performance venues, as well as the 240 headcount rule for banquets.
The rapid antigen testing requirement has also been lifted for customers in bars, clubs, banquets and participants in city tours and "cruises-to-nowhere" – voyages that leave and return to the same port without any stop-offs.
The city's
coronavirus
tally now stands at 2,385,285 cases and 11,293 deaths.