Authorities confirm four people carrying same variant that infected residents involved in cluster tied to McDonald's in Tai Koo Shing.
A coronavirus cluster involving a more transmissive Omicron subvariant has expanded to Wan Chai, but a health official says there is no need to worry about a wider outbreak on Hong Kong Island.

The city recorded 250 new Covid-19 infections on Friday, including 29 imported cases, as well as one additional virus-related death. The latest infections took the city's overall Covid-19 tally to 1,211,588, with 9,375 related deaths.

Dr Albert Au Ka-wing, principal medical and health officer at the Centre for Health Protection, said authorities had confirmed that four people included in the virus caseload announced on Thursday had been infected with the BA.2.12.1 subvariant.

The patients were carrying the same variant that infected residents involved in a cluster tied to a McDonald's in Tai Koo Shing, he said, bringing the total number of infections to 16.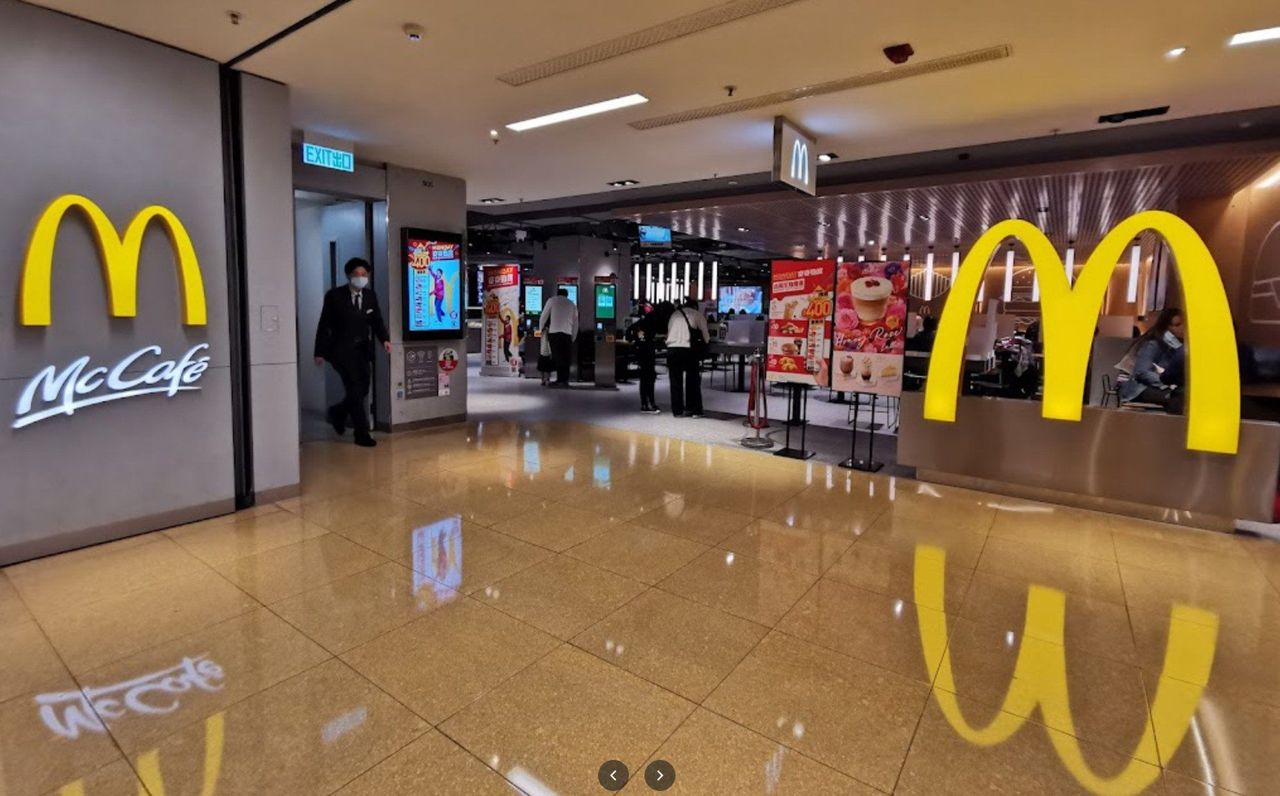 A cluster tied to a McDonald's branch in Tai Koo Shing has expanded.

The new cases linked to the outbreak were a 63-year-old female cleaner at the Hong Kong Convention and Exhibition Centre, who infected two of her family members, and a woman who worked at Immigration Tower in Wan Chai.

Au said the infections' direct sources had not been identified but they were related to the cluster.

"There are transmissions of the BA.2.12.1 subvariant on Hong Kong Island as two of the new cases also work in Wan Chai. We assume that the subvariant had leaked into the community via undetectable cases and led to further transmissions," he said.

But he added that the public did not need to worry as BA.2.12.1 and BA.2.2, the dominant subvariant in the city, were similar.

"The method of prevention is the same, which is to vaccinate as soon as possible to prevent serious symptoms or death, as well as maintaining personal hygiene," he noted.

Meanwhile, a 55-year-old woman who worked as a dishwasher at the exhibition centre was also infected. She had dined at a staff canteen between May 20 and 23 around the same time as the cleaner.

Authorities were unsure of the link between the two cases as they had yet to conduct genome sequencing on samples.

"The only link [between the two cases and the McDonald's cluster] was another case from the cluster who visited Wan Chai on May 16 and 17. But her whereabouts did not overlap with the cleaner and the dishwasher," Au said.

The McDonald's cluster was sparked by a woman who quarantined at Lan Kwai Fong Hotel in Sheung Wan, but her infection was detected only after she had left the hotel.

A suspected outbreak was also reported in DSC International School in Taikoo Shing, where three students and a teacher from the same class tested positive. A total of 23 students from the same class were asked not to attend school on Monday and undergo daily rapid tests over the weekend.

Au said further investigation would be needed to understand possible routes of transmission between the four people, including a student who felt unwell on Tuesday.

"We do not rule out that there were some activities or face-to-face contact between them in the classroom," Au said. "We need to see if the viral genetic sequencing of the four people is the same. If it is the case, it means that there was a small-scale transmission in the classroom."

Health officials visited the school on Friday afternoon to collect environmental samples for investigation.

Meanwhile, a suspected transmission was also reported at Courtyard by Marriott Hong Kong Sha Tin, a quarantine hotel for returning travellers. Two imported cases returning from Sweden and Singapore, who stayed in separate but adjacent rooms, were found to be carrying the same genetic sequencing in their viral samples.