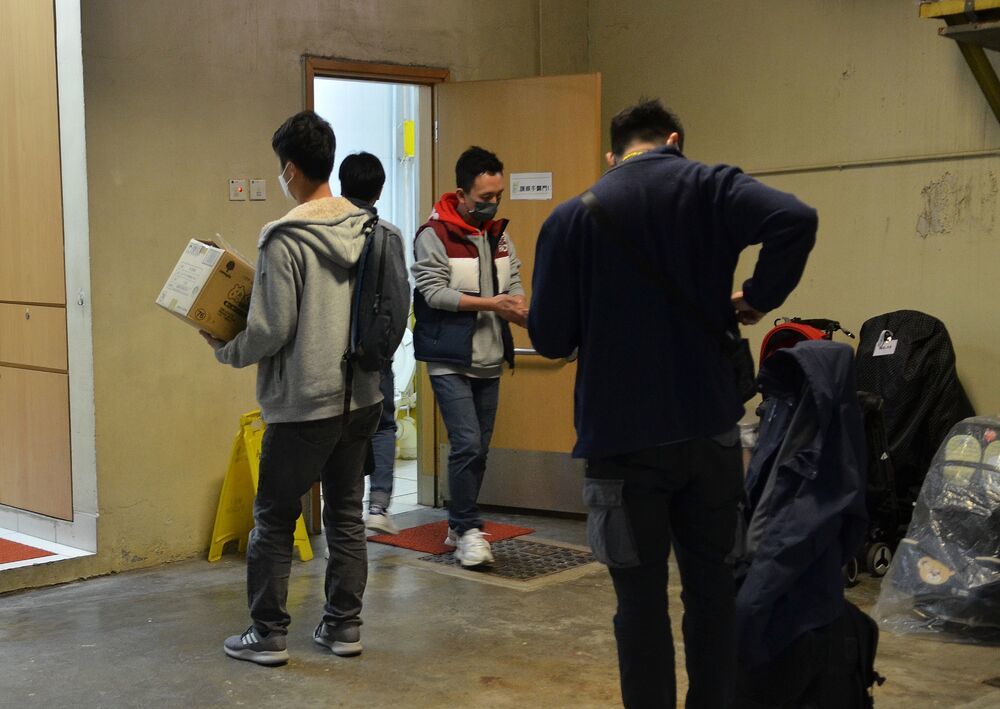 Cops return to children's home to investigate abuse of 29 kids
Police officers returned to the Children's Residential Home in Mong Kok and took away bags of evidence for the child abuse case in which 16 staffers have been charged with abusing at least 29 children under their care.
Officers from the West Kowloon regional crime squad returned to Mong Kok child care facility -- operated by Hong Kong Society for the Protection of Children -- at around 1pm Thursday, for follow-up investigation and collection of evidence.

Police earlier said it would need around two months to examine the 60,000 security footage collected from the children's home, adding that all 29 children suspected to have been abused have been sent to hospital.

Meanwhile, two of the 16 suspects were charged with assaulting children and appeared before acting principal magistrate Peony Wong Nga-yan in the Kowloon City Court Thursday.

T.M.Y., 25 and C.L.C, 28, both childcare workers, are each charged with a count of assault by those in charge of a child or young person. The two were accused of willfully assaulting a one-year-old girl AA and a one-year-old boy G between November 21 and 22, 2021 respectively in a manner likely to cause the girl and boy unnecessary suffering while having custody, charge or care of the two children at the children's residential home in Mong Kok.

No plea has been taken from the two. As the prosecution did not object to the defendants' bail applications, Wong agreed that the two can be released on cash bails of HK$10,000 each, but they have to follow conditions including being banned from leaving Hong Kong. The two also have to report to police twice a week and are banned from contacting the prosecution's witness, entering the children's home or doing any jobs that involve taking care of children.

Their case was adjourned to February 21 for mention to wait for police's further investigation. It will also be handled along with the other 14 defendants related to the suspected child abuse.