Blair Ho's team, mostly in their 20s and 30s, want to make their voices heard on climate change
Environmentalist Blair Ho Tsz-ching, 23, will lead Hong Kong's biggest delegation of mostly young people in their 20s and 30s to this year's global meeting on climate change.

A programme officer at NGO CarbonCare InnoLab, she succeeds veteran environmental advocate Chong Chan-yau, 65, who has led Hongkongers to the United Nations' annual meetings since 2007.

The 27th Conference of the Parties of the UN Framework Convention on Climate Change, widely referred to as COP27, will be held from Sunday to November 18 at Sharm el-Sheikh, in Egypt.

"I feel excited. Last year, I was empowered by my peers at COP26. This year, I'll be there to empower others and pass on my passion for environmental activism to others," Ho said.

The meeting brings together representatives of 195 countries and entities which have signed the Paris Agreement in 2016 on climate change, and it is where they share their latest plans to ensure global temperatures do not rise by more than 1.5 degrees Celsius.

The delegation comprises more than two dozen people. Apart from Ho's 11 NGO colleagues, the group also consists of representatives of corporations and think tanks, and students from the University of Hong Kong, Baptist University and the University of Science and Technology. Most are in their 20s and 30s.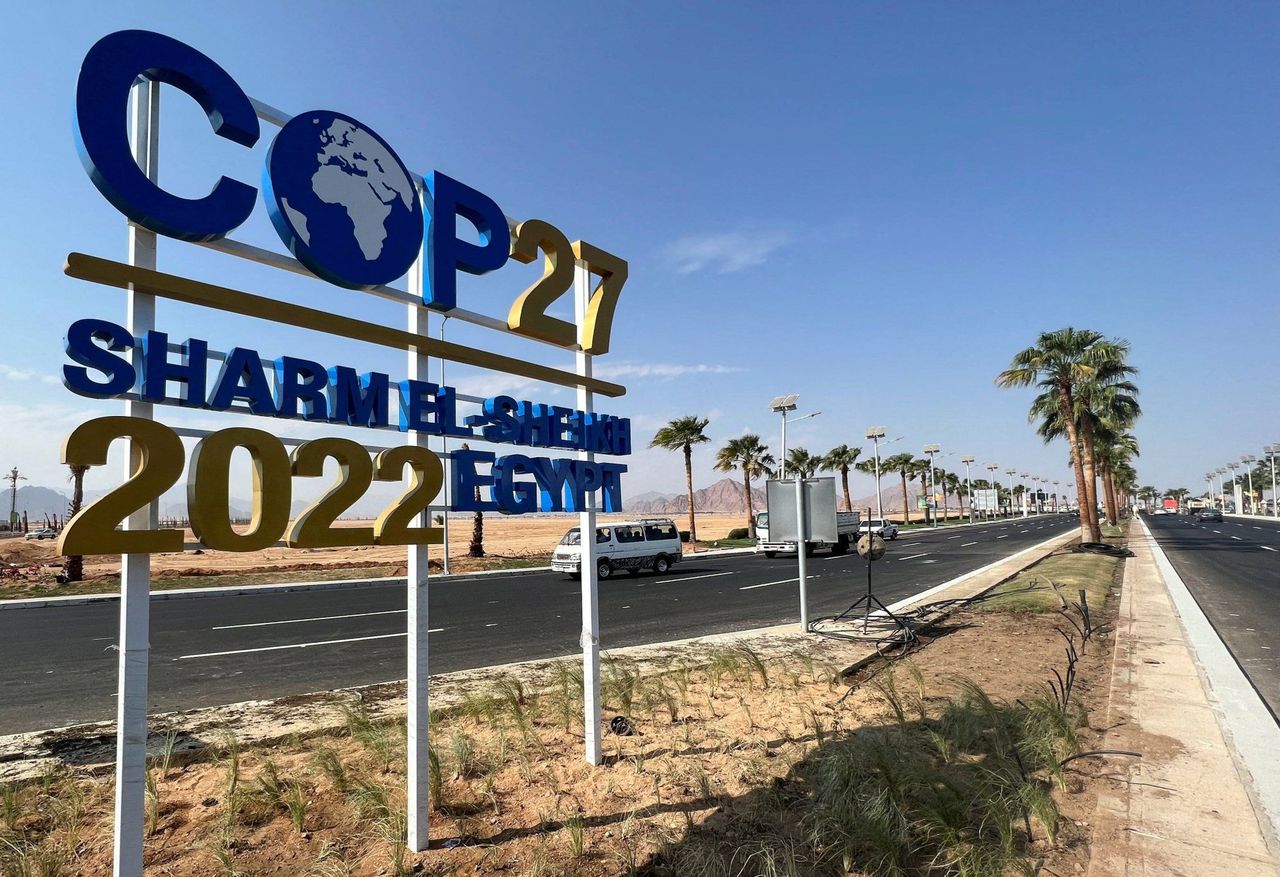 A COP27 road sign leading to the conference area in Egypt's Red Sea resort of Sharm el-Sheikh town.

They hope to explore how Hong Kong can contribute to combating climate change and push the city's authorities to pledge to pursue efforts to limit global warming.

Ho said: "The government simply cannot quantify how its green objectives can be realised. This is why we have to stand up to make our voices heard."

She was still a geography major at Chinese University when she attended her first conference last year under a training programme introduced by Chong, chief executive of CarbonCare InnoLab, to cultivate young climate advocates.

She joined the NGO as a programme officer after graduating last year. Founded in 2014, it is known not only for its focus on climate change, but also for actively engaging youth and nurturing young environmental activists.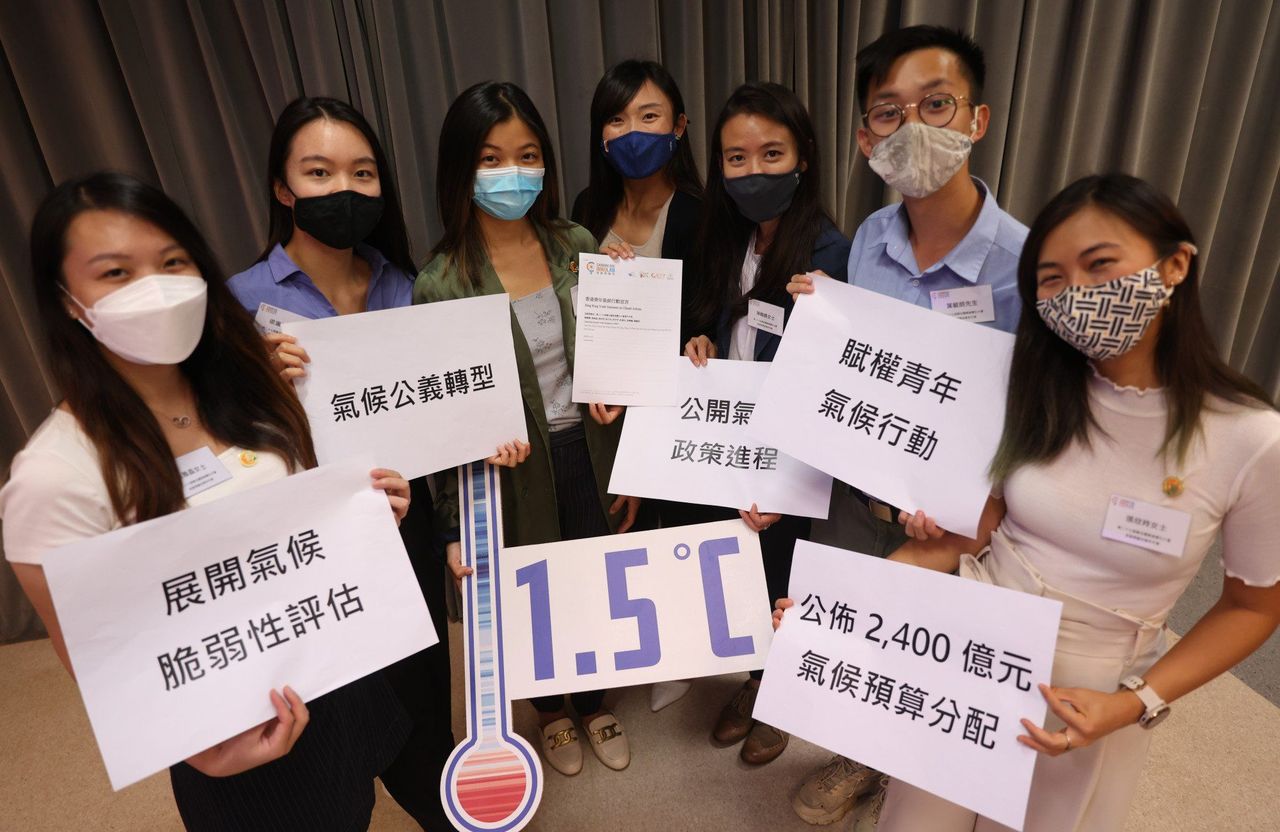 Hong Kong's young team of COP27 delegates.

Young people have taken an increasing role in environmental protection worldwide. In countries such as Japan, Germany and Canada, they go on strikes to demand that rich countries pay for the damage their carbon emissions have inflicted on the environment.

Greenpeace campaigner Tom Ng Hon-lam, 27, said people who join environmental movements were getting younger worldwide because they were among those most affected by climate change.

"They feel powerless because the power to make real change is in the hands of political leaders," he said. "They also hope for a more hospitable world to live in, so they are seizing every opportunity to make a noise."

No Hong Kong government official will be attending COP27, but the Environment and Ecology Bureau said it would monitor the meeting and assess the implications of its outcomes on the government's climate actions.

Last year's COP26 meeting in Glasgow, Scotland, suggested aiming for a global temperature rise of no more than 1.5 degrees, and asked signatory countries to the Paris Agreement to submit their revised emission reduction plans by the end of this year.

The Paris Agreement called for a review of countries' commitments every five years, and governments will take stock of their progress for the first time during this year's COP meeting.

Beijing decided when it signed the agreement in 2016 that the policy would apply to the special administrative regions of Hong Kong and Macau.

Hong Kong is among the first Asian cities to set a target to attain carbon neutrality, which includes phasing out coal as a power generation source and increasing its renewable energy share to 10 per cent before 2035.

The city reached its peak of carbon emissions in 2014, well ahead of Beijing's 2030 target for the country.

But environmental groups have criticised Hong Kong authorities for being complacent and falling behind other major Asian cities in dealing with climate change.

Latest research findings published by CarbonCare InnoLab on Thursday showed that Tokyo, Seoul, Singapore, Shenzhen and Guangzhou were ahead in some respects.

The report said Hong Kong was the weakest in waste management, energy use and governance. It cited the delay in charging for waste collection, building incinerators that convert waste to energy, and the lack of senior leadership dedicated to climate change.

It said a 3.7 per cent increase in electricity sales last year was likely to mean a rebound in greenhouse gas emissions by the city's two power suppliers.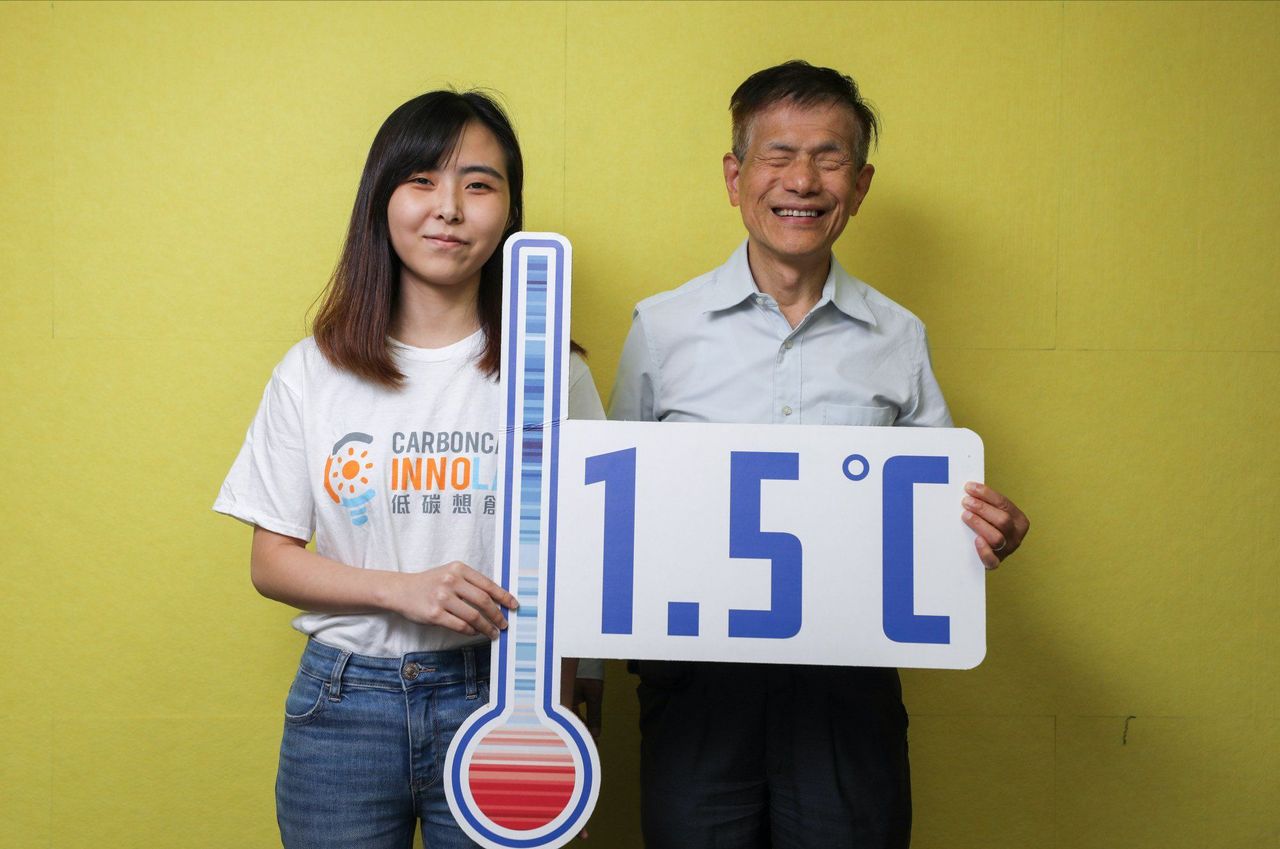 Ho with veteran environmental advocate Chong Chan-yau.

Calling for the city to set more ambitious climate goals, Ho urged the Hong Kong government to commit to the target of having a global temperature rise of no more than 1.5 degrees, and offer a step-by-step, science-based road map to cut greenhouse gas emissions substantially.

Veteran environmentalist Chong, 65, will be sitting out the world's biggest climate meeting for the first time in more than 15 years, but said he was pleased to see young Hongkongers stepping forward to foster global citizenship and environmental awareness.

"I am so thrilled and I feel a great satisfaction," he said. "I didn't impose the baton on the young people, but they took the initiative to be part of an international effort to address the most pressing crisis of our times."