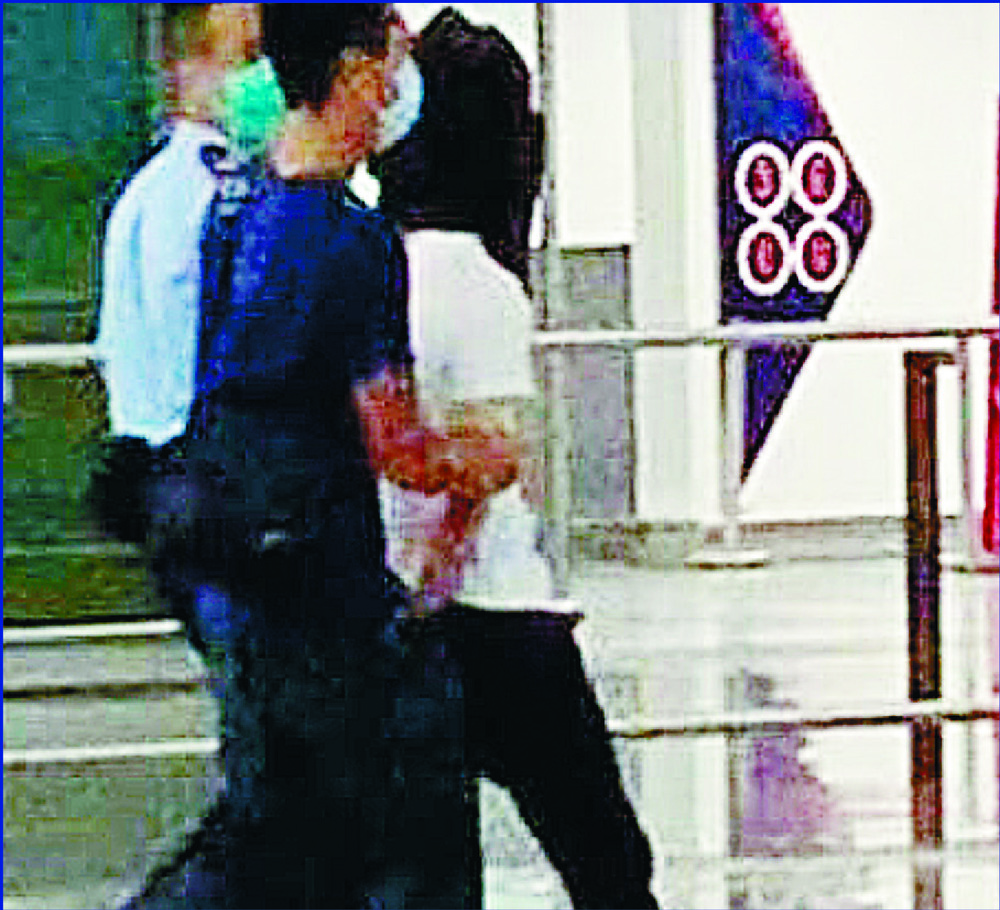 Cop stabber gets 5 years
A former civil engineer has been jailed for five years by a District Court judge for stabbing a police officer during a riot protesting the enactment of the national security law in Causeway Bay on July 1, 2020.
Wong Kwan-wa, 26, was arrested on a plane after he tried to flee to the United Kingdom on the same day of the attack. He later pleaded guilty to rioting and wounding with intent.

During sentencing, Justice Frankie Yiu Fun-che said Wong committed a serious offense as he stabbed the constable near the neck, opening a wound about seven centimeters long. It was only four millimeters away from his artery, which would have been life-threatening.

"This is a very serious offense of wounding that can be referred to the High Court," he said.

The constable had to take three-month sick leave and was transferred to the administrative team due to his injury, which proved the attack impacted his career, Yiu added.

He said more than 300 protesters participated in the 10-minute riot. Protesters used bricks and barricades to block roads, causing inconvenience to the public, he said.

In mitigation, Wong's lawyer said Wong - who came from a poor family but had achieved top grades - is remorseful.

He was admitted to the University of Civil Engineering and worked as an officer at the Airport Authority. He had also worked as a trainee at China State Construction International Holdings before he lost interest.

His codefendants, Law Kok-sum, 20, and Percy Chau Pui-lam, 21, also pleaded guilty to rioting and perverting the course of public justice.

Chau was jailed for 33 months, while Law will be sentenced on October 31.

The court heard that when Law was apprehended by the constable, Chau tried to pull Law away, while Wong ran up to the officer, stabbed him and fled.

Wong contacted his girlfriend and threw the knife into the sea at Kwun Tong Ferry Pier soon after he escaped.

He then bought a ticket to London with the help of his girlfriend, but was subsequently arrested on the plane.

The girlfriend, Cheung Tsz-ching, 27, has pleaded not guilty and awaits trial.