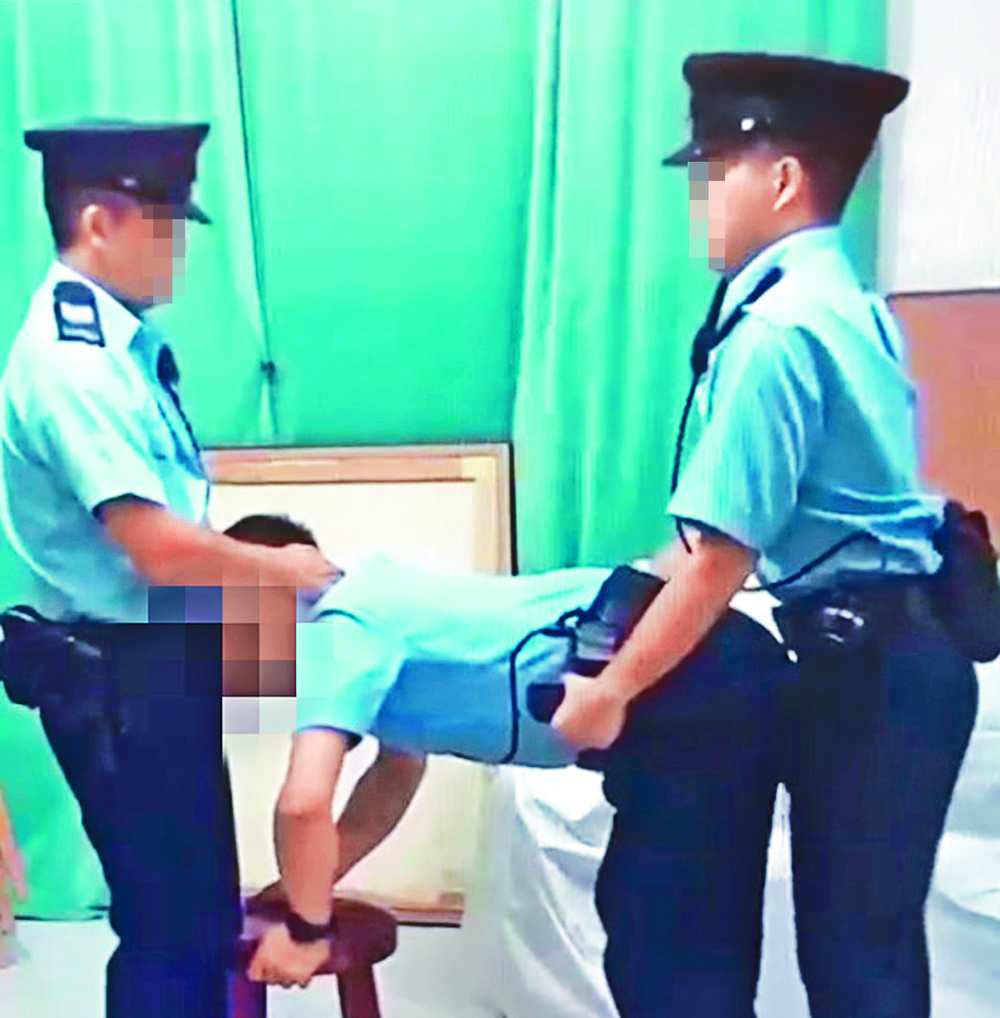 'Cop sex video' has police seeing red
Police suspect an online sex video involving three men in police uniforms could have been faked by people impersonating police officers.
In the 10-second clip, two of the three wore constable uniforms, while the third wore the stripes of a sergeant. All three were equipped with batons, handguns and walkie-talkies.

They were seen having oral sex and sexual intercourse, during which one "officer" is seen leaning against a wooden chair, with the two others holding him from the front and behind.

In response, police said a preliminary investigation showed there were multiple discrepancies in the trio's uniforms and equipment.

"Police do not rule out the possibility the individuals in the footage were impersonating police officers We will proceed with the investigation from different angles," the police said.

Police said they were highly concerned about the incident, which is being investigated by the cyber security and technology crime bureau.

Police warned people not to publish obscene articles online, saying the internet is not a "lawless virtual world."

"Under the existing laws of Hong Kong, most of the ordinances targeting crime prevention in the real world also apply in the cyber world," police said. "Anyone publishing obscene articles online could have violated Cap 390 of the Control of Obscene and Indecent Articles Ordinance, which carries a maximum penalty of HK$1 million fine and a three-year imprisonment."

Last month, a 43-year-old man was jailed for eight months for posting obscene photos and videos of men, including himself, online last year.

Yim Ngo-fung, a part-time staff member of the Vocational Training Council, pleaded guilty to one count of disseminating obscene and indecent articles.

The court heard that between June 23 and October 30, Yim posted 64 photos and 11 videos involving men engaging in sexual intercourse, as well as exposing their genitalia while wearing counterfeit police uniforms on his Twitter page.

Yim was arrested on October 31, during which he admitted to having appeared in some of the photos and videos, as well as to having bought the fake police uniform online.

Police seized fake uniforms, shoulder marks and belts during a raid at his home on the same day.