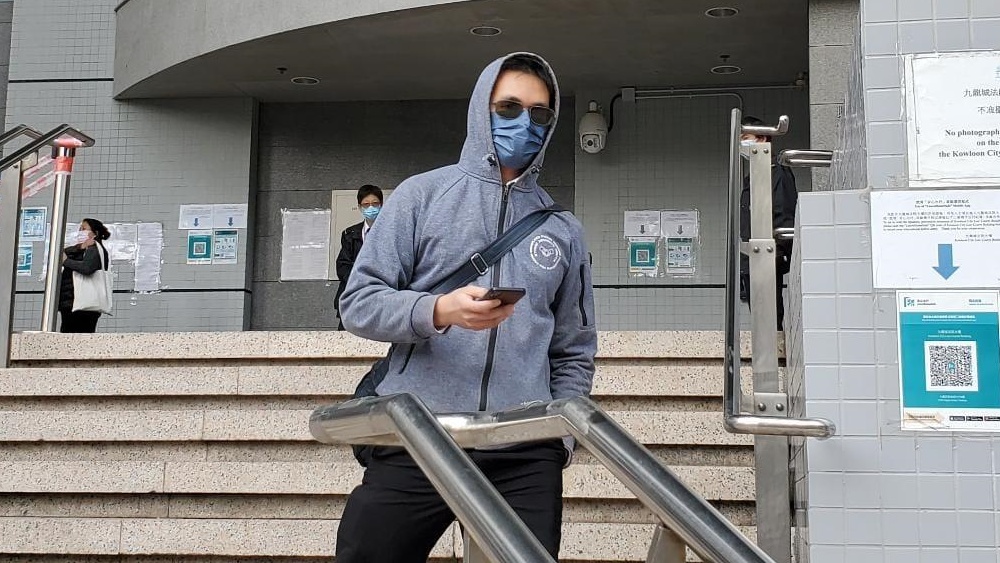 Cop released on bail over alleged sexual assault on pregnant shopkeeper
A 33-year-old cop who allegedly sexually assaulted a pregnant shopkeeper in Mira Place in Tsim Sha Tsui was on Friday released on bail for HK$100,000.
The case was first mentioned in Kowloon City Magistrates' Courts today. Crime prevention bureau's senior inspector Lee Cheuk-yin, who has now been suspended from duty, was charged with indecent assault and perverting the course of justice.

The charges alleged Lee sexually assaulted a pregnant shopkeeper "X," in a shop on the second floor of Mira Place 1 in Tsim Sha Tsui on November 23, 2021, and offered a sum of money to "X" and her husband "Y" in exchange for them to not file a lawsuit.

Appearing before magistrate Stephanie Tsui May-har, Lee didn't need to enter a plea yet. Tsui then adjourned the case to March 8, allowing Lee to seek legal advice first during this period.

Lee was granted bail for HK$100,000. Other conditions included reporting to a police station three times a week and handing over all travel documents. He must not contact witnesses summoned by the prosecution or return to the crime scene in Mira Place as well.

It was understood that Lee was a regular customer of the toy shop in Mira Place and knew the pregnant shopkeeper personally. The shop was already closed that night when Lee, suspectedly drunk, walked into the shop.

The shopkeeper then let Lee in and led him to a staff break room. However, Lee forcefully kissed the shopkeeper and touched her breasts. The shopkeeper then cried for help and called her husband, who later reported the incident to the police when he reached the shop.

It was understood that Lee once offered to give the couple HK$1 million to not take further legal action.