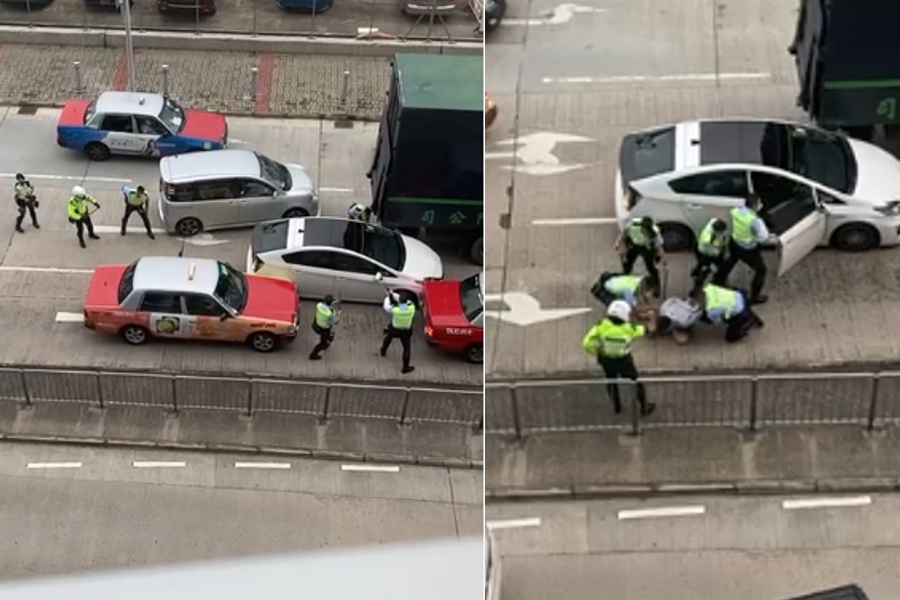 Cop pulls gun after driver refuses to stop
A man, who is wanted for failing to appear in court, has been arrested after trying to flee police. Officers once pointed a gun at him during the pursuit.
At around 5pm on Thursday, a patrol car tried to stop a white private car which changing lanes improperly at Kwun Tong. However, the driver refused to stop and sped away, leading to a police chase.

The white car eventually lost control and rammed into a truck at Kowloon Bay. The police officers rushed over and pulled out guns and batons to warn the driver. The rear windshield of the private car was also smashed.

Officers pulled the driver out of the car and pinned him on the ground. It was revealed that he was wanted as he failed to appear in court for a drug trafficking case.

Officers did not find any suspicious objects in the car. A further investigation is underway.