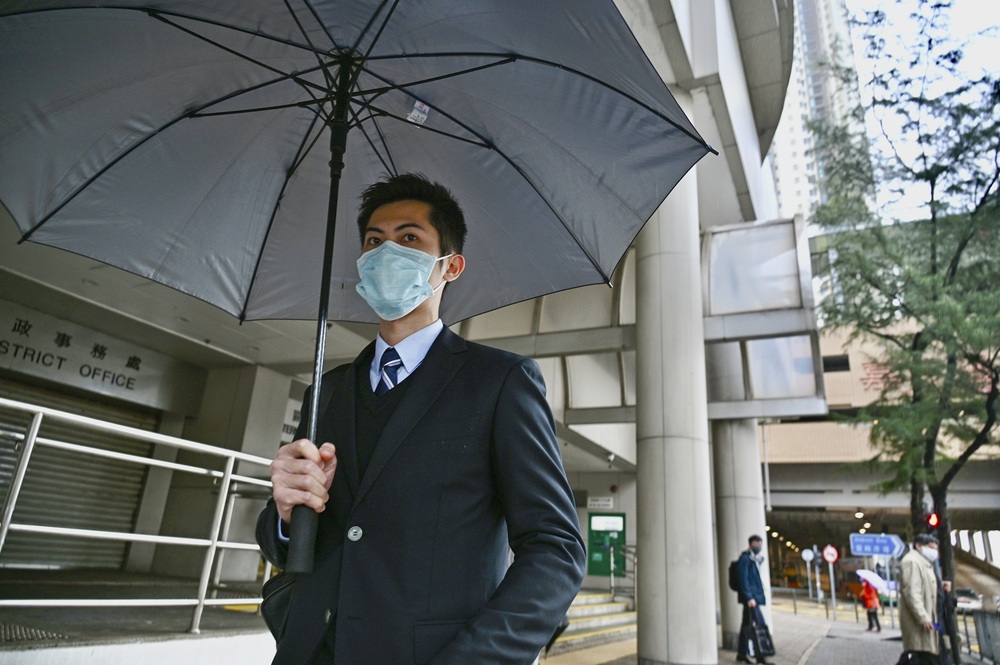 Cop accused of stealing two cans of abalone at police HQ walks free
A senior police inspector accused of stealing two cans of abalone at the Wan Chai police headquarters in 2020 walked free on Wednesday after being acquitted of theft.
Wong King-shou, 30, was posted to the social media communication section of the police's Public Relations Bureau at the time, previously known as the Police Public Relations Branch (PPRB) before the revamping in July.

Wong faced one count of theft for stealing two cans of abalone that belonged to the Hong Kong Police in the headquarters on Arsenal Street on October 8, 2020. He had earlier pleaded not guilty and was released on bail in February this year.

In a recorded meeting, Wong claimed he was only "re-distributing" the 50 cans of abalone donated by citizens, and he placed two cans on the desk of a female inspector.

The trial started on August 25, and judge Jason Wan Siu-ming acquitted Wong of the theft charge in the Eastern Magistrates' Court today (Wed), saying the prosecution failed to prove the charge beyond a reasonable doubt.

Wan said Wong walking into the office alone and turning away the security camera opposite the room was very suspicious.

However, the two cans of abalone later appeared on the desk of the female inspector. The inspector also confirmed she had accepted the abalone, although she forgot if anyone gifted her the abalone in person.

Wan then ruled the benefit of the doubt went to Wong and found Wong not guilty.

The court earlier heard that PPRB received the donation from citizens a day before the alleged theft occurred as recognition of police's Operation Tiderider, which targeted the anti-extradition bill protests.

In previous court sessions, a sergeant surnamed Choi testified that after accepting the donation from citizens, he instructed a constable to place nine cans of abalone on a shelf. Choi then brought the other 41 cans to the office of the social media communication section and gave each colleague a can.

Other security camera footage also captured Wong taking two of the nine cans of abalone on the shelf.

The defense then challenged that Wong's team was only allocated five cans of abalone, and there were complaints that the donation was not split equally among the office.

Wong rejected all claims by the defense and added the donation was distributed to colleagues orderly. Yet, he admitted he didn't assign any officer to handle the distribution, and no record was made.