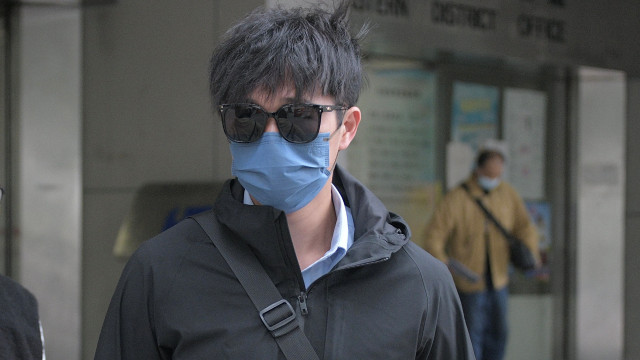 Cop accused of laundering over HK$6m released on bail
A police officer accused of laundering over HK$6.24 million with his Hong Kong Jockey Club account and four personal bank accounts was released on bail for HK$10,000 on Tuesday, pending the case to be transferred to the District Court.
The 29-year-old cop Kwong Ka-kit faces six counts of dealing with crime proceeds of an indictable offense, commonly known as money laundering, for handling six transactions totaling HK$6.24 million between October 16, 2019, and May 12, 2021.

The case was mentioned in the Eastern Magistrates' Courts on Tuesday and Kwong needed not to enter a plea yet.

Magistrate Lam Tsz-kan adjourned the hearing to May 9 as requested by the prosecution, awaiting the court to retrieve documents to transfer the case to the District Court.

Kwong was then granted HK$10,000 of cash bail. He must not leave Hong Kong and must report to a police station twice a week.

Last August, a female cop from Eastern district crime investigation team pleaded guilty to conspiring to laundering about HK$530,000 with others.

She also admitted asking about HK$1 million of loan from a citizen who filed a police report, and accepting about HK$60,000 of loan from the arrestee in a separate case. She was jailed for 21 months in the end, as the judge slammed her for shaming the police force.