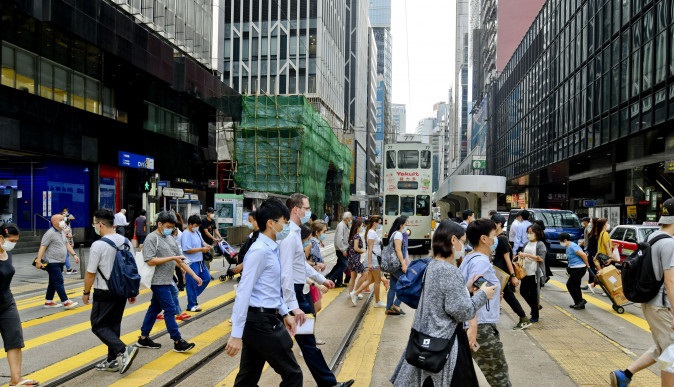 Controversial scientist's HK visa revoked due to false statements
Controversial mainland scientist He Jiankui, who was once jailed in China for editing babies' genes, had his top talent visa to Hong Kong revoked on suspicion of making false statements, according to the Immigration Department.
ImmD announced late Tuesday that an applicant is suspected of making false statements when applying for the Top Talent Pass Scheme, and the granted visa will be scrapped.

A criminal investigation has also been launched, it added.

He Jiankui was jailed in Beijing for three years in 2019 for illegal medical practice.

Furthermore, Top Talent Pass Scheme applicants are now required to declare their criminal records, which the government announced on Tuesday night after the public appeals to tighten restrictions and background investigation of the scheme.

Secretary for Labor and Welfare Chris Sun Yuk-han said the application process for the Scheme would be adjusted starting on Feb 22 (Wed), requiring applicants to disclaim their criminal records when filing the online application.

Sun said applicants are required to replenish their criminal records for applications that have been submitted but have yet to be approved.

Executive Councilor Ronny Tong Ka-wah said earlier today that there are loopholes in the current scheme as no background investigation on applicants is required.

He said it is understandable the Scheme does not require a high level of applicants' background checks as it is not an immigration scheme, but the government has to make sure the applicants will not try to use the Scheme to bypass the integrity checks and later on obtain permanent resident status in Hong Kong.

"The government should issue measures to ask the applicants to the Scheme to present a background declaration," suggested lawmaker William Wong Kam-fai before the application requirement changes were made.

He also noted that it would be difficult to investigate the approved applicants and the government needs to keep an eye on them when they apply for work or student visas.

"He (Jiakui) was charged with a count of unlicensed medical practice in China, which is also a severe crime in Hong Kong," said another Legislative Council member Lai Tung-kwok, also a former security chief and immigration chief.

"It would be more reasonable for the government to require applicants of talent scheme to show a certificate of No Criminal Conviction," Lai added.