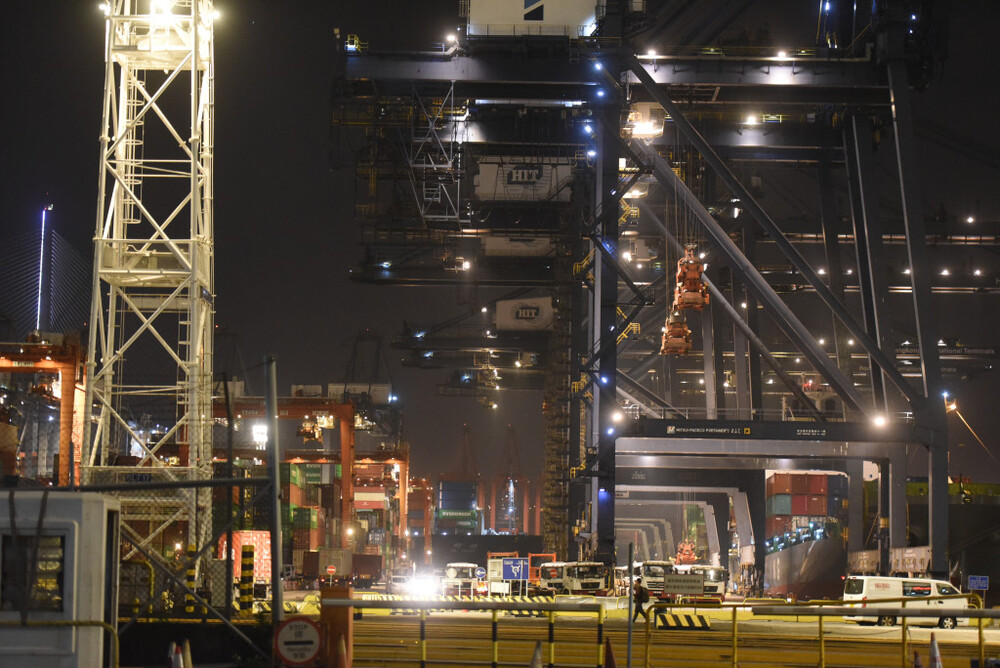 Contractor suspended from work at Kwai Chung site after worker crushed to death by gantry crane
The Labour Department said on Thursday that they have suspended the contractor of a construction site at the container terminal in Kwai Chung from work after a fatal work accident that saw a 62-year-old worker crushed to death by a gantry crane.
The accident on Wednesday night saw the male worker hit by a rubber-tired gantry crane while conducting road repair works. He was certified dead on the spot.

A department spokesman said the office had commenced an immediate on-site investigation as soon as they were notified of the accident and issued suspension notices to the occupier of premises and the contractor concerned, suspending the container handling activities carried out by the rubber-tired gantry crane involved and the reconstruction work of concrete base pads and roads of rubber-tired gantry cranes.

"The occupier of the premises and the contractor concerned cannot resume the work process until the Labour Department is satisfied that measures to abate the relevant risks have been taken," the spokesman added.

The spokesman noted that the office will complete the investigation as soon as possible to identify the cause of the accident, ascertain the liability of the duty holders and recommend improvement measures.

"We will take actions pursuant to the law if there is any violation of the work safety legislation," said the spokesman.