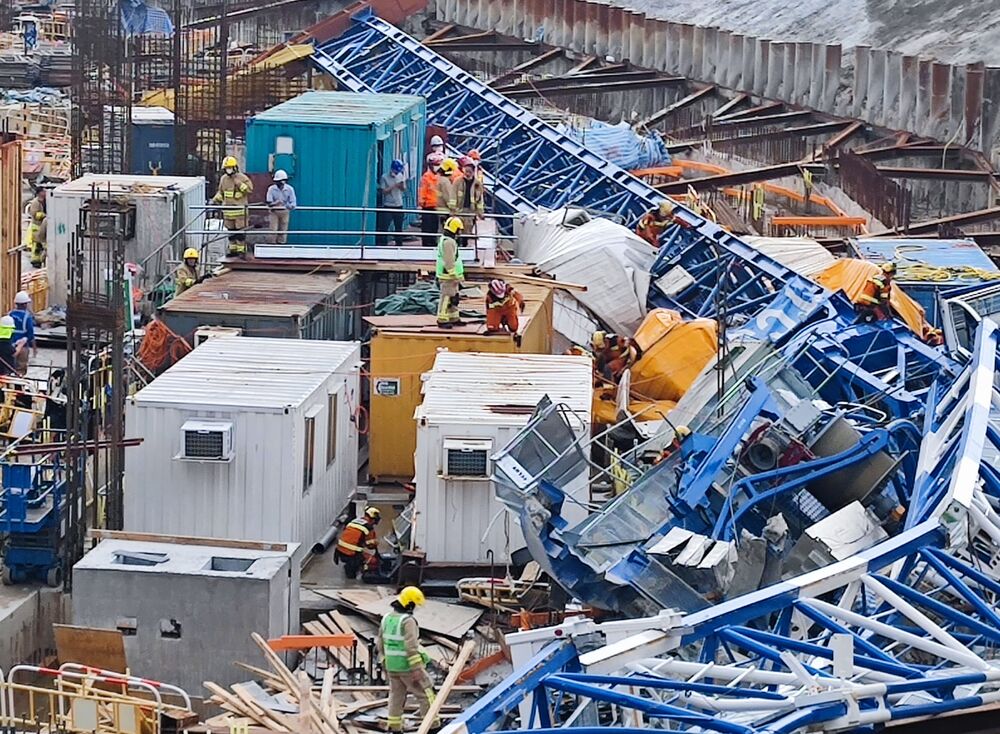 Contractor of fatal Sau Mau Ping crane incident restricted from tendering
The Development Bureau on Thursday restricted Aggressive Construction Co Ltd from bidding for construction projects over the fatal industrial incident in Sau Mau Ping where a tower crane collapsed and killed three.
The restriction will remain in effect until December 31, 2023.

The bureau's spokesperson said further restrictions may be taken, including extending the restriction period or expelling the company from the list of approved contractors for public works, depending on the final investigation results.

The spokesperson noted that Aggressive Construction is also responsible for four other construction projects. Relevant departments inspected the four sites yesterday, including one that involves another tower crane, and found no violation.

The bureau's Works Department has also inspected 31 construction sites involving a tower crane operation to ensure safety and prevent similar incidents from happening again.

The spokesperson stressed there must not be any compromise when it comes to safety at construction sites. The bureau has been asking contractors to execute, promote and review various safety measures to provide a safe workplace for workers.

According to records, Aggressive Construction is a Great Harvest Group Development Ltd (GHG) subsidiary and became one of the general building contractors authorized by the Buildings Department in 2004.

The records also showed that a worker died of electric shock at a construction site in Kowloon Bay in 2020, and Aggressive Construction and another GHG subsidiary were the responsible contractors. The two companies were ruled breaching the Factories and Industrial Undertakings Ordinance last year and fined HK$13,000 and HK$69,000, respectively.