Retail sector hit by heightened geopolitical tensions, supply-chain disruptions and pandemic.
The latest consumption voucher roll-out​ will help stimulate Hong Kong's economy but will not be enough to rescue the retail sector that has been hit by Covid-19 and geopolitical tensions, according to the city's financial chief.

Financial Secretary Paul Chan Mo-po pointed out that while the spending injected by the fresh round of vouchers issued on Saturday would help stabilise market confidence for a while, the retail market was still affected by the general economic environment.

"Since this year, the volatile global situation, heightened geopolitical tensions, supply-chain disruptions, high inflation and the multiple interest rate hikes by central banks around the world have fuelled concerns that the global economy might slide into recession ... Hong Kong's stock and property markets have been placed under pressure too," Chan wrote on his weekly blog on Sunday.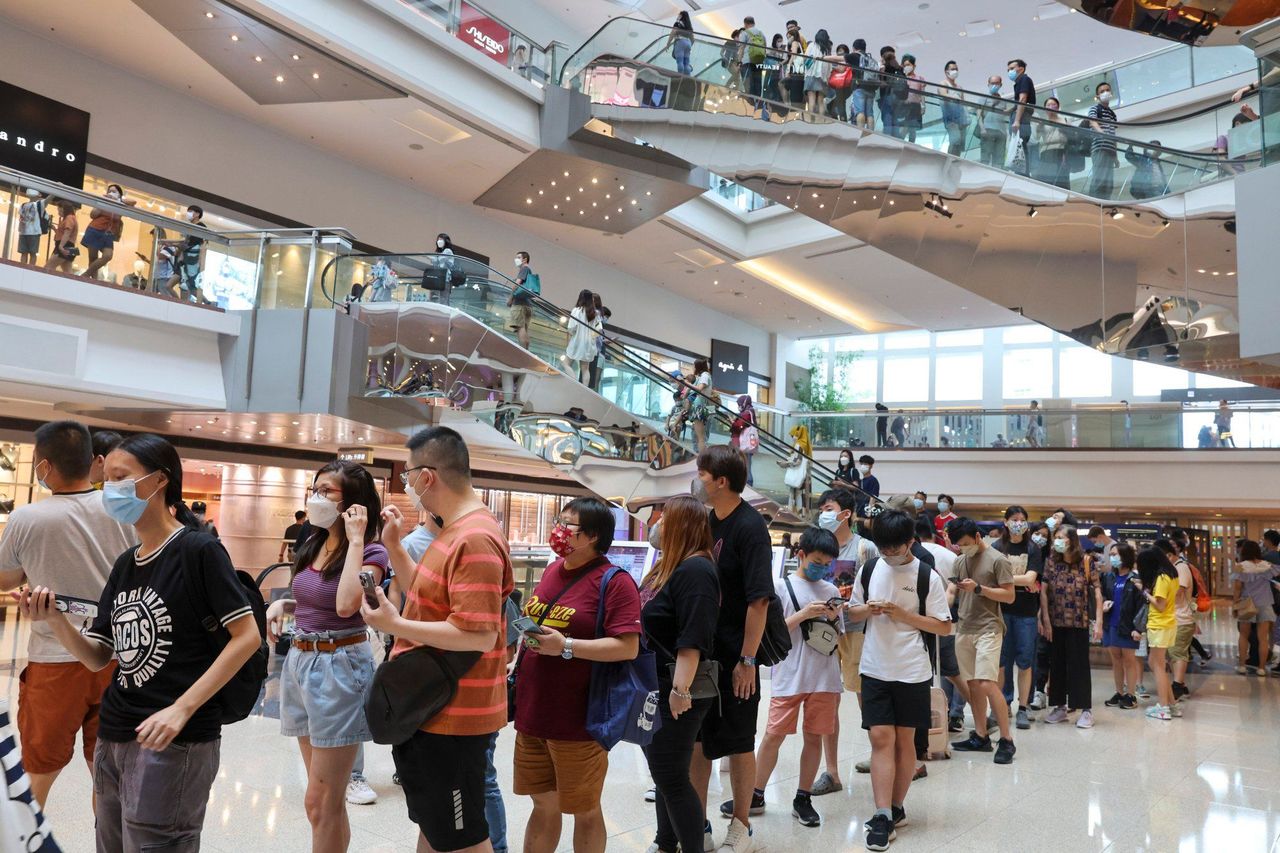 Shoppers flock to Festival Walk in Kowloon Tong to spend their consumption vouchers.

Such external factors, alongside the local pandemic situation, had dragged down local economic activities and residents' consumption, he said, noting the decline in local retail sales in August.

But Chan said that the consumption voucher scheme had already helped support the weak retail market, suggesting 70 per cent of the vouchers worth HK$13 billion, issued in August, had already been used.

About 60 per cent was spent on retail, while 30 per cent was used on dining and 10 per cent on services. More than one-third of residents used up their consumption vouchers within the first month, he added.

The digital vouchers, which can be used at local shops, restaurants and other businesses, were designed to boost consumer spending and accelerate the city's economic recovery.

Chan also said the consumption voucher scheme had attained its goal of promoting the use of electronic payment in the city, adding about 8 million consumer accounts and more than 150,000 merchants had registered on six online payment platforms since the programme launched last year.

People who chose to receive the handout through e-payment provider Octopus received HK$2,000 on Saturday, and the remaining HK$1,000 will be handed out between December 16 and April. Those who used any of the other five service providers received HK$3,000 on Saturday.

The other e-payment platforms are AlipayHK, BoC Pay, PayMe from HSBC, Tap & Go and WeChat Pay HK. AlipayHK is operated by Ant Group, an affiliate of Alibaba Group Holding, which owns the South China Morning Post.

The city distributed HK$2,000 in e-vouchers in August, with the scheme expanded to include people eligible for permanent residency while excluding locals planning to emigrate.

The HK$5,000 worth of vouchers is the second round of HK$10,000 in total the government is giving out to more than 6 million residents this year. The first tranche was distributed in April.

The scheme was introduced last year, at a cost of HK$36 billion, and boosted gross domestic product by 0.7 per cent, according to the government.

Meanwhile, the 15 malls of Sun Hung Kai Properties saw a 20 per cent increase in both revenue and customer flow during the National Day public holiday weekend.

Electronic audiovisual, gold jewellery and sportswear were the most popular products with an average of 20-30 per cent increase in sales over last year, according to the property giant.

The company estimated the customer flow and revenue of its malls would improve in the fourth quarter with the consumption vouchers, eased quarantine measures for inbound travellers and coming Christmas season.

Charles Lam Tsz-ching, 45, who owns a fine dining restaurant in To Kwa Wan, said he did not see a surge in customers over the weekend, though the first round of vouchers in August did boost his business.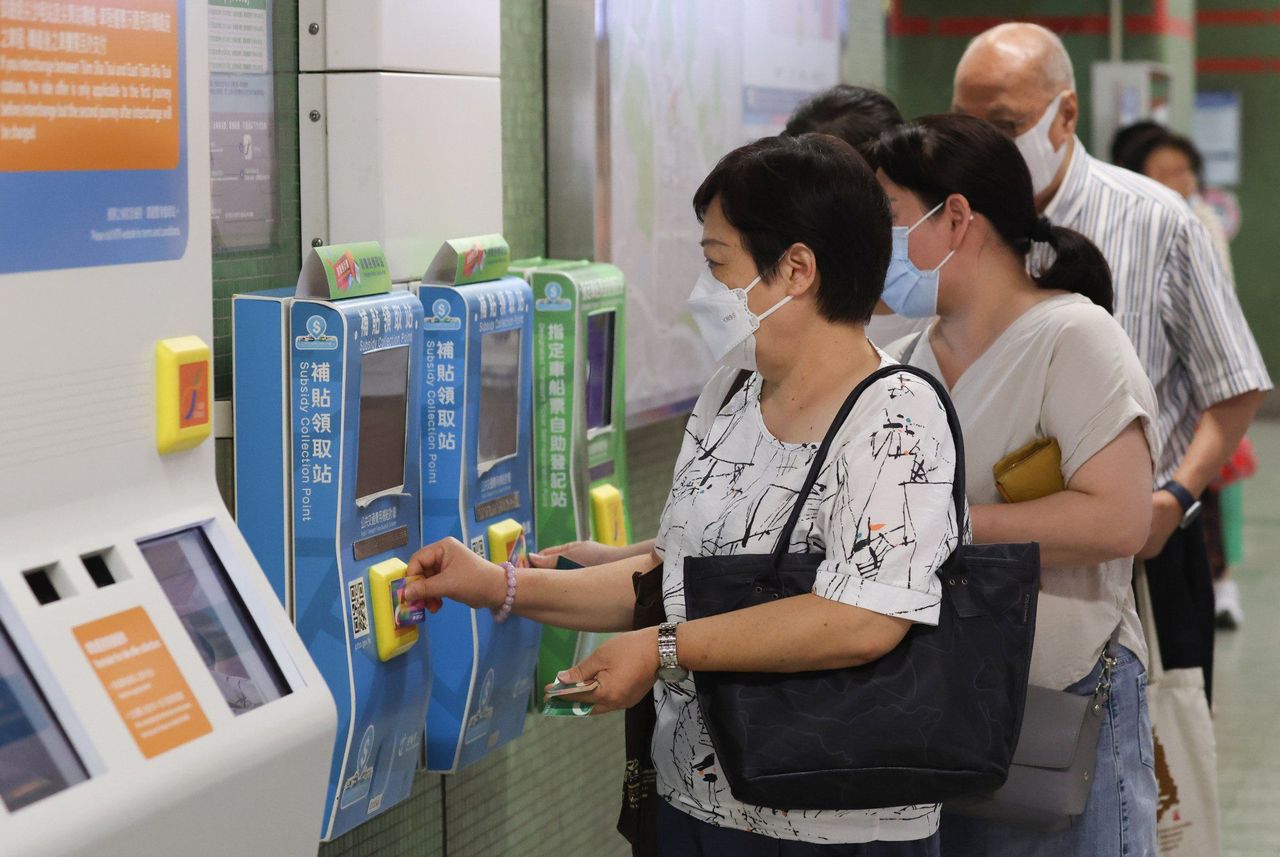 People line up to collect their consumption vouchers.

"I just hope the new round of consumption vouchers could do the wonders that happened in August again", he said, adding his revenue was still way behind what it had been before the pandemic hit.

But Wong Kwok-keung, 42, the owner of a phone accessory store in Shum Shui Po, said the latest round of vouchers had boosted the sales of phone cases and protective glass films.

He estimated that the sales on Friday and Saturday were at least 25 to 30 per cent more than any typical weekend.