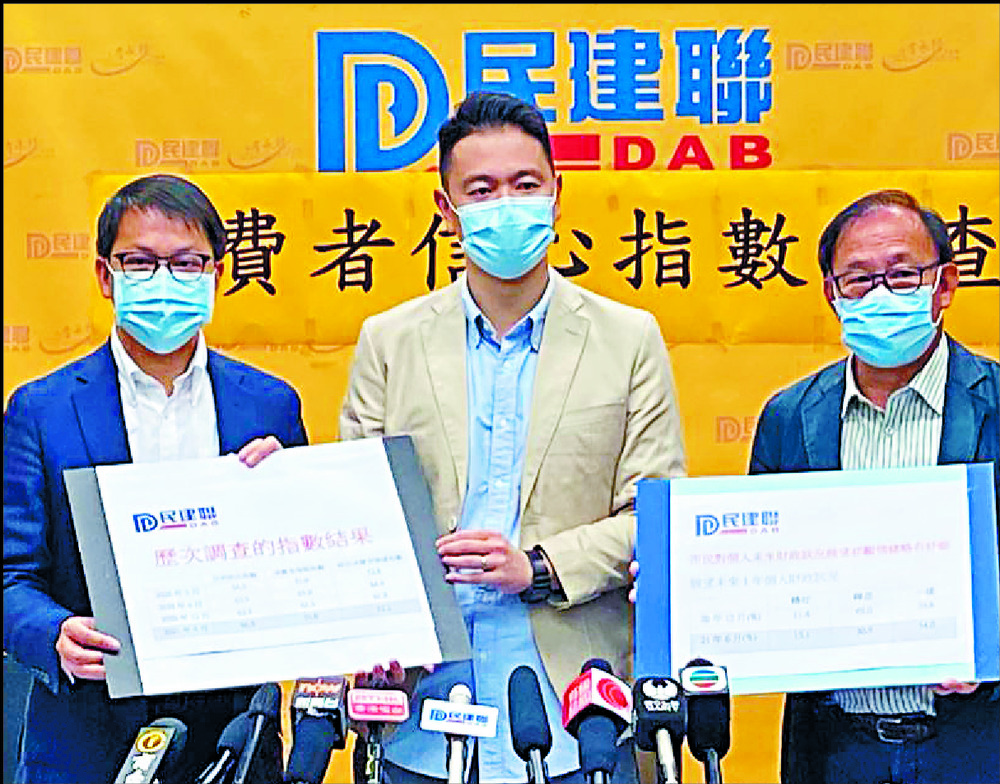 Consumer confidence seen to be improving
Pessimism in consumer sentiment has been alleviated according to a survey by a pro-Beijing party.
The score in consumer confidence improved from 61.8 to 82.8 in six months thanks to the consumption vouchers and the stable local pandemic situation, according to legislator Holden Chow Ho-ding of the Democratic Alliance for the Betterment and Progress of Hong Kong.

The survey was conducted between June 17 and June 30.

The party interviewed 1,158 people on Hong Kong's economic outlook.

The results shows that scores for three indexes that measure consumers' confidence in Hong Kong's past, present and future have all risen.

The current condition index that covers confidence in the previous year and the present showed the smallest increase, from 62.5 to 66.

The consumer prediction index that measures confidence for the future showed the biggest increase from 61.3 to 93. That was the highest rating since 2007.

The consumer confidence index that measures past, present and future confidence together was at 82.8. It has been more than three years since it topped 80.

Despite the rising scores compared to December, all three indexes remain at a "pessimistic" level as only scores above 100 are "optimistic."

Chow said 37 percent of respondents thought the economic situation five years on will be about the same as the present.

Alliance legislator Leung Che-cheung said the administration should now step up and help staff in the tourism and cross-border passenger service sectors.

And party legislator Gary Chan Hak-kan said that spending in restaurants, retail outlets and supermarkets had improved recently after people had earlier been discouraged from going out during the third and fourth waves of the pandemic.